Google has significantly influenced how we work, and not just through search. What makes Google's cloud-based office productivity suite, G Suite, stand out is the included Hangouts Meet business communication software (previously Google Hangouts), which enables users to instantly video chat or video call remote workers from any device, including a smartphone or tablet. G Suite offers the functionality you'd expect from a set of office apps with great features.
The features and capabilities of Google Hangouts Meet and Google Hangouts Chat, the productivity and collaboration advantages they may provide to those associated with your business and enterprise plans and potential alternatives to the program will all be covered in-depth in this article.
For business clients, Google is changing the name from G Suite to Google Workspace. Also, Google Chat, like Slack and Microsoft Teams, will be available for coworkers to conduct business.
Google Workspace
The business solutions from a Google Workspace account can easily integrate everything you and your team members require in one location to complete any task. The following are some benefits of having a Google Workspace account:
Helps you to grow and run your business more efficiently.

Provides a helpful and flexible business plan.

Protects your business with enterprise-grade security
Google Workspace includes business versions of Gmail inbox, Google Drive, Google Chat messages, Google Docs, Slides, Google Meet, Google Calendar and many other google workspace apps.
Features for Business Streamlining
Thoughtfully connected helpful tools:
Work flows seamlessly between google workspace apps, whether your team uses spreadsheets, google chat, email, google drive, video calls, conference calls, Hangouts Chat or all of the above. Additionally, useful tools like smart canvas and grammatical checks enable your employees to present themselves in the best possible light.
Additional space for your team:
Enjoy increased, searchable google drive file storage while keeping your team's work on safe, simple-to-manage shared drives so that everyone is always up to date.
Works the way you want:
No file transformations are required; store, share, and collaborate on Office files utilizing the finest of Google's collaboration tools. Robust connections with programs like Salesforce or DocuSign further streamline workflows.
Google Chat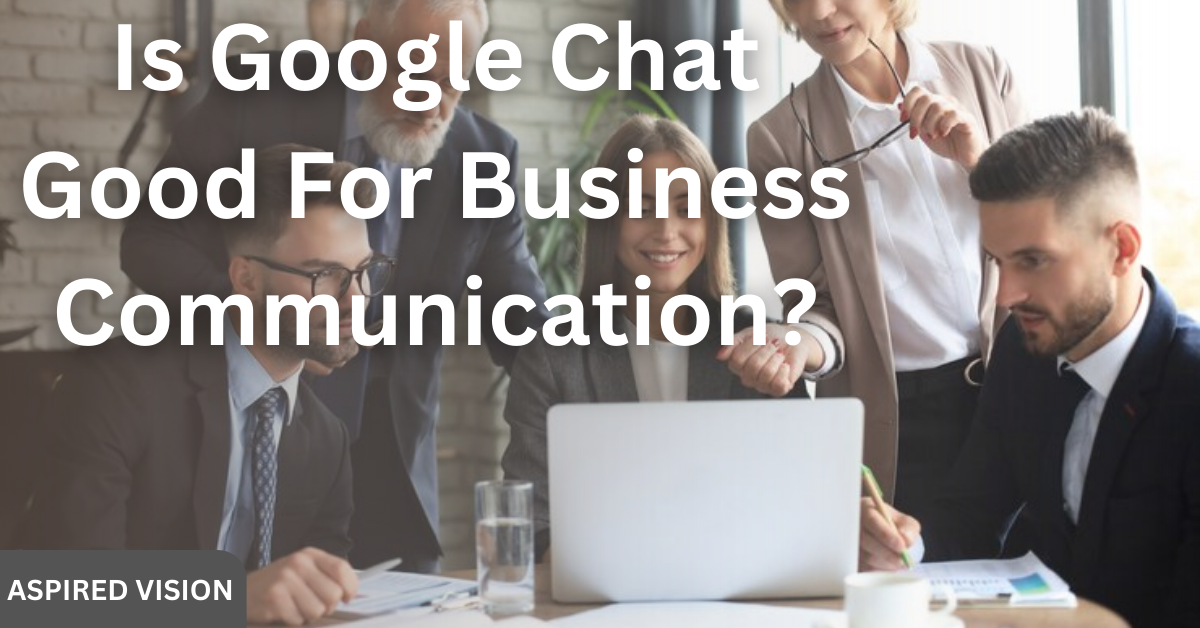 With Google Chat and Spaces, teams can interact easily and effectively from anywhere, which supports direct messages and group conversations. Google Chat helps you to connect safely with anybody you work with and elevate collaboration with shared Chat, files and tasks.
Google Chat experience
Google Chat allows you to start video meetings and audio and video calls. One can also share the video meeting links with others. Team collaboration is possible through the app. You can also use other Google Workspace apps to improve your business efficiency.
Your employees can interact and work together in a remote setting swiftly and effectively. You can use it to exchange best practices, quickly respond to challenging questions from peers inside our particular workgroups and collaborate in consultation with one another to improve client experiences.
Is Google Chat good for communication purposes?
Yes, sure, it is. Whether for making calls, instant messaging, google voice, group messages, creating chat rooms or file sharing, Google Chat is one of the best apps.
What are the features of Google Chat?
Following are some top-rated features of Google Chat:
Collaboration

Communication tools

Digital collaboration tool

Effective communication

File sharing

Gmail features

Project management
Pros and cons of Google Chat:
Pros:
Free for Workspace users

Simple and effective

Enhances decision-making

Improves business process agility

Fast way to share documents and files in formats like pdf, jpg and videos.
Cons:
Few features and notification settings

Limited support for third-party apps and bots

Distractions by sudden popup messages

The characters you can send are limited
Google Hangout Meet
A cloud-based collaboration and communication tool, Google Hangouts Meet (formerly Google Hangouts), is a component of Google's G Suite list of business productivity tools.
It is a tool mostly useful for smaller businesses. You share images, make audio and video calls or send links with them.
How do you use Google Hangouts:
Just as Chats are accessed, You can similarly access hangouts. You can click the Google Apps grid, and hangouts appear on the apps list. Moreover, Google Hangouts is 100% free to use.
Hangouts Meet:
Hangouts Meet is an online video conferencing that accommodates multiple videos natively calling each other from their computer browsers.
Hangouts Chat Messages
The revised Google Hangouts Meet application contains all the features you'd anticipate from a business instant messaging program.
Employees may use most devices for workplace collaboration and file sharing, and smartphones can be equipped with mobile apps for iOS and Android operating systems.
Features of Google Hangouts Meet
Integration with all other G Suite products

Instant meetings with external participants

Integration with other video conferencing services

Screen sharing and online presentations

Record meetings

Livestreaming
Difference Between Hangout and Google Chat
Chat is the newer and preferred platform for the use of Google Workspace customers. All hangouts can be migrated to users' Google Chat by admin.
Slack VS Google Hangouts Chat
Slack and Chat have many common features. Teams can communicate instantly via direct messages or channels, which are group messaging using Slack. In contrast, the Google Chat application is a component of Google Workspace, a comprehensive business platform. You must thus have one of the Google Workspace plans to use it.
Is Google Chat Suitable For Your Business?
Google Chat is a program that simplifies team communication, despite not being as well-known as alternatives like Slack or Microsoft Teams. It is simple to use, helps to work with many coworkers, and shares important documents and other information. It is a reasonable choice if you are already a Workspace subscriber.
Google Business Messages
Google Business Messages is a mobile conversational communication platform developed by Google. Direct messaging with businesses will be possible for customers from Google Search or Google Maps. Customers can message a company in this fashion without going to the company's website.
Google's Business Messages motto is to meet your consumers in their hour of need. With the help of Google Business Messages, clients can easily access you from various access points, whether your customers are looking for things, want to buy something, or need assistance.
Benefits of Google Business Messages
Meet customers in their time of need
Your consumers will be able to contact you effortlessly via various entry points, such as Google Search and Google Maps, thanks to Google's Business Messages.
Utilize Google's powerful search engine
Consumers can get in touch with you directly using the search engine. Consider the advantages of utilizing this robust search engine.
Utilize the rich media
An excellent tool for improving customer service and offering individualized on-demand support.
Optimize your customer service time
You may manage many chats at once using Google Business Messages.
Get Started with Google's Business Messages
More and more businesses use Google's Business Messages. Google's business messages have been benefitting many brands.
Among the channels available for business, Google's Business Messages is one of the essential messaging channels.
How Does Google Hangouts Benefit Your Business?
The entire focus of Google Hangouts is on ease and collaboration, just like other business communication software.
Video conferencing that syncs with a calendar and an email might be a blessing if your company works with remote workers, independent contractors or and freelancers.

Integration with third-party video calling apps and mobile compatibility should increase productivity. Especially if you run a large company with numerous sales teams dealing with clients or procurement departments engaging with vendors.