If you are an SEO or an entrepreneur, you've likely heard about GPT-3 or ChatGPT. This revolutionary GPT 3 text generator is making waves online and getting a lot of buzz. But what is it, and why is it such a big deal? If you are an SEO expert, an entrepreneur, or want to stay current on tech trends, you won't want to miss out on GPT-3.
First of all, what is GPT-3?
GPT-3 is an artificial intelligence language model developed by OpenAI. This language model is very good at understanding text and is especially good at producing text that sounds like a human wrote it.
What kind of machine learning went into training this natural language processing tool?
To train it, they fed it an immense amount of documents from the internet. It was not disclosed by OpenAI, but this machine learning consisted of billions of documents. This helps GPT-3 or ChatGPT understand how language works and what words mean. With that kind of machine learning, GPT-3 can do all sorts of language tasks, like translating, summarizing, and generating text.
Is GPT-3 the Google Killer?
I've been keeping an eye on GPT-3 and the potential it has to revolutionize the way we use language processing tools. But will it be able to replace Google? While GPT-3 is an impressive technology, it's important to remember that it has a lot of limitations.
The underlying technology of AI tools like GPT-3 may be able to automate some language tasks and make them more efficient and accurate. Even so, it's unlikely that they'll be able to replace the complex technology behind search engines like Google. Humans like variety in results and since GPT-3 stopped being trained in 2021, newer options are not available. This will probably change very soon.
Bing just announced they will adopt chatGPT as part of their search engine. Let's see how people behave and how Google reacts to this.
What are the ways in which GPT-3 will revolutionize the business world?
GPT-3 has the potential to revolutionize the business world in many different ways. Here are a few examples that you may find useful:
Customer service
GPT-3 can make chatbots or virtual assistants that can help customers with their questions or complaints. These chatbots can be trained to understand and answer customer questions and concerns in a helpful way. This way, human customer service reps can focus on more complicated issues.
Content creation
GPT-3 can generate content for businesses. For example, it could be used as a text generation for writing emails, articles, blog posts, long form content, or social media posts that are engaging and relevant to a business's audience. This could save businesses time and resources by automating the content creation process.
Translation
GPT-3 can translate business documents or website content into multiple languages. This makes it easier for businesses to expand to international audiences and increase sales.
Data analysis
GPT-3 can analyze datasets, generate reports, and help businesses to make better decisions.
What are some of the limitations of a GPT-3 ai writing assistant?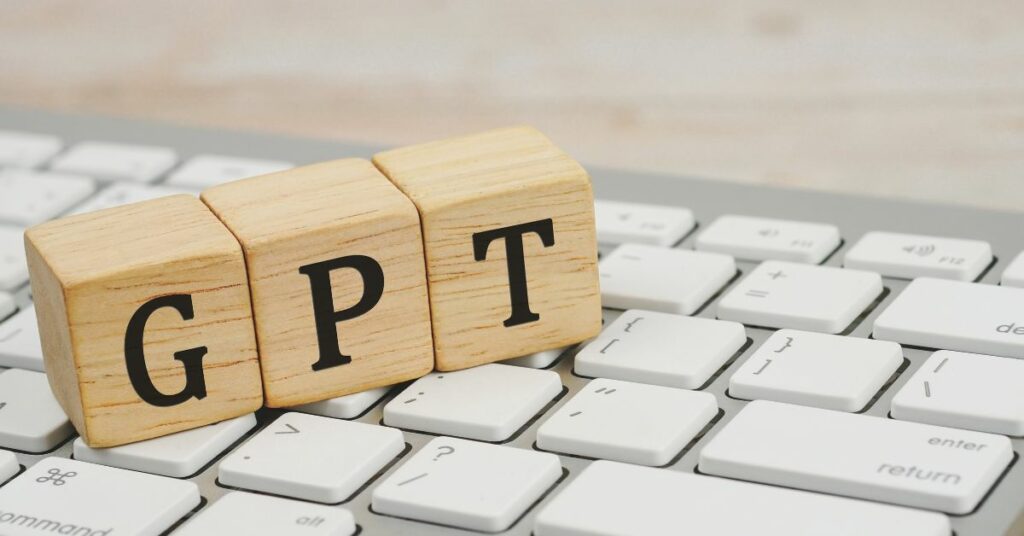 While GPT-3 is a powerful tool, it does have some limitations and flaws. For example:
GPT-3 can sometimes generate text that is biased or offensive: GPT-3 training consisted of feeding it content from the internet that included biased or offensive sources. Because of that, it can sometimes create biased or offensive content. I recommend fact checking and reviewing all content before publishing it.
GPT-3 can struggle with common sense: GPT-3 has a good understanding of human language, structure and meaning, but it can struggle to apply common sense when generating text. This leads to generation of unrealistic text. It is worth to mention, there is a huge difference in the quality of responses from ChatGPT compared to other text generation tools.
Should copywriters feel threatened by GPT-3?
Copywriters may be feeling threatened by GPT-3, but it's important to keep in mind that this AI writing assistant has its limitations. While it can automate certain language tasks, it's not able to fully replicate the creativity and nuance that human copywriters bring to the table. At the end of the day, high-quality text generation requires human feedback. Plus, GPT-3 may not always produce text that's as relevant or of the same quality as content written by humans, so there will likely continue to be a demand for skilled human copywriters. All of this means that, while AI tools like GPT-3 are certainly worth considering, they're not a complete replacement for human copywriters.
Is there a downside to creating content using artificial intelligence?
​​It is important for content to be original in order to rank highly on Google and other search engines because search engines prioritize high-quality, relevant content in their ranking algorithms.
Originality
If you are thinking about using text generation tools like Jasper, Copy.ai, or other language processing tools as part of your writing process, it is important to be aware of the potential drawbacks of this approach. If you are a professional SEO, you may have strict guidelines regarding the percentage of similarity you allow on content. It is essential to keep these considerations in mind when using text generation tools, as they may not always produce completely original content.
In fact, plagiarism may not be the only concern.
As an SEO, I'm always looking for ways to rank highly on Google. With that in mind, I'm wondering: will Google index content that's been generated by GPT-3?
Will Google index content that's been generated by GPT-3?
I've had success ranking AI-generated content on top positions. But the real question is whether that content will stay there. I've seen cases where AI-generated content initially ranks well, only to later decline or other scenarios where content gets de-indexed. This shows that while AI-generated content may rank well at first, it may not be able to maintain its top positions over time. Worth mentioning that results may vary depending on the vertical.
It's crucial to consider the long-term prospects of an artificial intelligence tool and make sure it's high quality and relevant to maximize its chances of ranking well and staying on top. In general, as long as AI-generated content meets the same standards of quality and relevance as human-written content, it has the potential to rank on search engines.
Can Google and other search engines tell if content was written by AI?
It seems like they probably can, especially since there are tools out there like Originality.ai that can test text generators for content written with GPT-3, GPT-2, GPT-J, and GPT-Neo. Disclaimer, originality.ai is not very reliable, but mentioned here for illustration purposes. Search engines use fancy algorithms to figure out what content to show users, and it's possible that these algorithms could identify patterns or other clues that suggest the content was written by a machine.
How is Google responding to the increasing amount of content being created using GPT 3 text generator tools?
If you've been keeping tabs on search ranking system updates, by now you heard Google added an extra E to the EAT acronym for Expertise, Authority and Trust. This new letter stands for Experience. On Dec 15, 2022 Google announced the update to the quality rater guidelines in which they should seek for content that was produced with some degree of experience. Does this mean that content written using natural language processing tools will not perform well in search engines?
Can SEO professionals or copywriters use AI tools to create content that is comparable to experience?
From personal experience working with writers I can say that sometimes they become the SME's (Subject Matter Experts) when it comes to writing content about a specific topic. This is because they spend so much time researching, interviewing and talking to experts that eventually they can produce better content than the expert. In a sense, that kind of knowledge is similar to experience. This combined with the correct method of using GPT-3 is very powerful.
What is the next step in leveraging GPT-3 for SEO?
In my opinion, the best approach to leverage GPT-3 for SEO is to do the following:
Utilize resource datasets of authority to train your own language model for the vertical you want to dominate.
Add a second layer of improved accuracy by having developers build tools that will ensure your content is unique.
Test, test, test. Run tests and learn how Google adapts to this new content.
As an SEO, I'm always excited to learn something new in this field. GPT-3 is expediting that process by giving us the opportunity to create more content than ever before. Let's be responsible with it and use it to improve knowledge and user experience.