Having good skincare products is important. Using them correctly is essential. You'll want to know your skin type, which products you'll want to include and at what time of day to apply them for best results.
The Perfect Skin Care Routine
So you want to begin a healthy skin care routine, but you have some skin concerns:
Which products are ideal for your skin type?

In what sequence should you use these products?

And what exactly do the products do?
These informative guidelines assist you to figure out where to start and what to keep in mind as you create the ideal skin care regimen that will always begin with:
Cleanse Your Skin Daily (Morning and Evening)
Cleansing your skin first thing in the morning, then again before you go to bed at night works best for all skin types. You may use the same cleanser for both times, but you may wish to add another cleansing product to your evening routine.
Morning cleansing will be a single cleanse using a mild cleanser made for the face and neck. Rinse your face and neck with warm water and apply a small amount of cleanser, and carefully massage into the skin on your face and neck. Rinse thoroughly with warm water.
Remember, you should wash your face gently and do to scrub too aggressively.
Evening cleansing can be a repeat of the morning single cleanse, or you may want to do a double cleanse. If you wear makeup or use waterproof products such as sunscreen, a double cleanse will work best.
Begin with a makeup remover, a cleansing oil or gel cleanser. Follow product directions. If using a cleansing oil, starting with dry skin, gently massage product into skin on face and neck. Carefully massage product around eye area, gently working to break up any makeup.
Next, apply warm water to emulsify and continue carefully massaging your skin. Finally, rinse thoroughly with warm water.
Soft facecloths made for makeup removal are especially useful in getting every smidgen of makeup or waterproof products off.
The second part of your double cleanse will be washing with a gentle cleanser to remove any residue from the first step.
Pat your skin with a soft towel, but don't overdo it. Leaving your skin moist will help it absorb the products you'll apply next.
Keep in mind, skincare products work best applied in order—from thinest, water-based products such as serums and acids, to heavier products, such oil-based serum, lotions and creams.
Apply serums (Morning and Evening)
Certain serums are best used in the morning, with others being best used at night.
Morning is an ideal time to apply an antioxidant serum, such as a brightening vitamin C serum, because it protects your skin from free radicals throughout the day.
At night, use a moisturizing serum containing hyaluronic acid to help with dry skin issues. If you're using anti-aging or acne treatments that might irritate and dry out the skin, use a moisturizer before and/or after your retinoid treatment:
Apply retinoids (Evening)
Retinoids (vitamin A derivatives like retinol) will help diminish dark spots, breakouts and fine wrinkles by accelerating skin cell turnover. They can also be irritating, particularly to sensitive skin.
If you use retinoids, keep in mind that they degrade in the sun and should be used at night. They also increase skin sensitivity to the sun—sunscreen is essential.
Apply eye cream (Morning and/or Evening)
You can apply regular moisturizer to your under-eye region, but if you want to use a specialized eye cream, layer it below the moisturizer because eye creams are thinner than face moisturizers.
One helpful hint—apply eye cream to the skin within the orbital bone structure of the eye. You'll be covering your eyelids and under-eye area.
Another helpful hint—to eradicate puffiness in the morning, use an eye cream with a metal roller-ball applicator and keep it in the refrigerator. Using a moisturizing eye ointment at night might induce fluid retention, resulting in in puffy eyes in the morning.
Moisturize (Morning and Evening)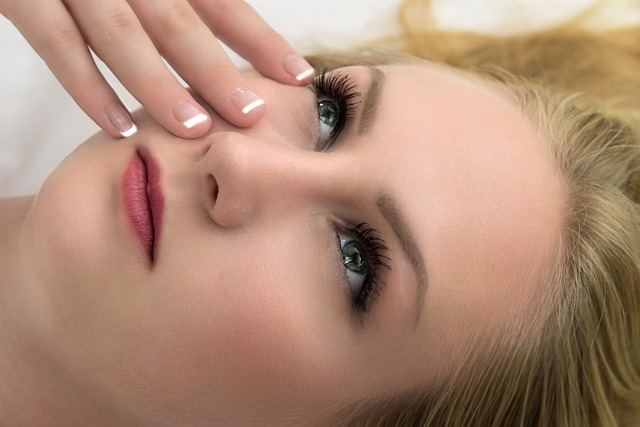 Moisturizer nourishes skin while also locking in the other layers of products you've applied. For the morning, look for a lightweight lotion with SPF 30 or higher.
In the evening, night cream can be applied. Those with dry skin must use a lotion both in the morning and at night.
Apply face oil (Morning and/or Evening)
If you're using a face oil, use it after your other skincare products since nothing else will penetrate the oil.
Apply sunscreen (Morning and Throughout the Day As Needed)
Although it is the final step in your daily skin care regimen, almost every dermatologist will tell you that sun protection is the most crucial aspect of any skin care routine.
Skin cancer can be avoided by protecting your skin from UV radiation. You may choose from chemical sunscreens or mineral sunscreens. To be effective, both require a wait of at least 15-20 minutes before going outside or applying makeup.
A helpful hint—There are several mineral sunscreen formulas available that are made specifically for use on the face. Some options to consider include sunscreens that are tinted, do not leave a white cast, go on easily under makeup and don't burn your eyes.
Ultraviolet radiation (UV rays) is thought to cause 80%-90% of skin cancers. The use of sunscreen—which blocks UV rays—is suggested as an essential strategy in preventing skin cancers, sunburn and skin photoaging.
Exfoliate (Weekly or Bi-weekly)
Exfoliants should not be used on a daily basis. Instead, apply them 1 to 3 times a week to remove dead skin cells without irritating the skin.
Use exfoliates per package instructions and avoid using them in the same routines you use other acids, such as Vitamin C, Lactic or Salicylic acid, to avoid skin irritation.
Detox mask (Bi-weekly)
Consider applying a lightweight mask that pulls out impurities twice a week.
Masks containing charcoal or green tea leaves can help pull out impurities and revitalize your skin.
Know Your Products
With so many skin care products available, you may become overwhelmed with how to choose what's right for you. We have a few suggestions.
Cleanser
Cleanser is what you'll use for washing your face, and it's vital to choose a product designed just for your face.
A good sulfate and soap-free face cleanser will be pH-balanced, preserving the skin's barrier without removing it, according to Whitney Bowe, M.D., a dermatologist of New York City and author of The Beauty of Dirty Skin.
Bakuchiol Serum
Retinol serum can help with rejuvenation and help prevent skin aging. Over time, it might help to decrease the appearance of wrinkles.
However, since retinol is a synthetic component, it might cause stinging and rashes. According to 2018 research, the plant-based alternative bakuchiol appears to have comparable benefits on the skin to retinol. Its benefits include reduced hyperpigmentation and the look of wrinkles.
Acne Treatments
A web-based survey found that adult female acne treatment expectations were comparable across racial/ethnic categories. Individuals anticipated a speedy response (overnight to within 2 weeks). Treatment satisfaction and medication adherence may be influenced by expectations.
If you have blemishes, try over the counter products or see a dermatologist. Use doctor-recommended products and follow everyday cleansing routines and skin care tips for acne prone skin.
In addition, do not underestimate the importance of healthy nutrition and stress management for healthy body/healthy skin.
Stress and Acne
Notice when flareups occur. Although there is no evidence that stress causes acne, if you notice flareups in your acne prone skin, perhaps stress is the culprit. Your body may be producing stress hormones that can cause increased acne. Look into ways to lower your stress levels.
Nutrition and Acne
Does food cause acne? Again, the culprit may be hormonal. Some foods raise insulin levels, affecting hormones, thereby causing flareups in acne prone skin. Perhaps avoiding sugar and high carbohydrate foods may help prevent an increase in acne.
Dairy products may be linked to acne, due to the inflammation these foods are known to cause. You may want to test this idea for yourself by avoiding dairy products if you have acne prone skin.
How To Determine Your Skin Type
It is crucial to know your skin type before beginning a skincare routine. If you're unsure about your skin type, here's an easy way to find out:
Normal Skin
This skin type has a balanced appearance. It's not excessively oily or too dry. It is not too sensitive and does not react to anything that is applied to it.
Dry Skin
You have dry skin if your skin feels tight and itchy, especially after washing. This skin type is patchy and irritated. It is also susceptible to premature aging.
Oily Skin
You could have oily skin if your T-zone is glossy or oily. Oily skin has larger sebaceous glands that generate a lot of oil. It is also prone to acne.
Sensitive Skin
You have sensitive skin if your skin interacts with many products and becomes easily irritated, particularly after sun exposure.
Combination Skin
If your T-zone is oily, yet your cheeks and the rest of your face are dry, you have combination skin.
Additional Skin Care Tips To Maintain A Healthy Skin
Wash Your Face Twice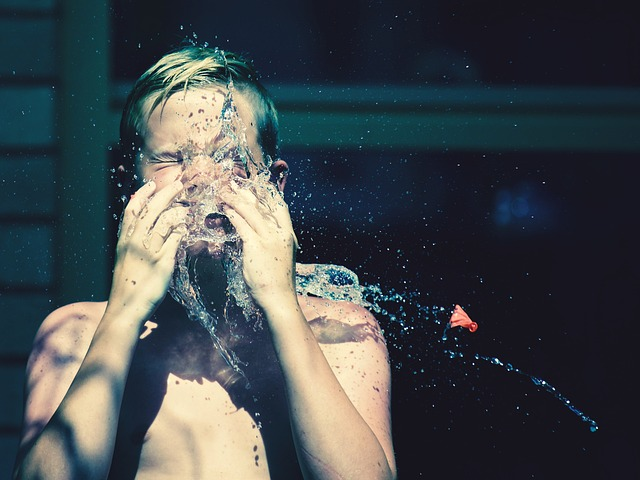 Washing your face twice a day keeps it clean and helps prevent pimples. It is critical not to over wash your face, since doing so can cause dryness and damage to the skin's moisture barrier. If you have oily skin, limit your face washing to three times a day.
Hot showers should be avoided
Hot showers cause moisture loss by opening up the skin's pores. To avoid this, shower and wash your face with cool or warm water.
Keep Hydrated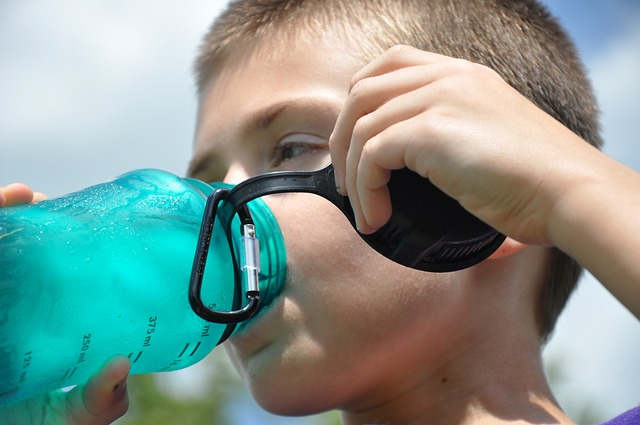 Staying hydrated will provide your skin with the moisture it requires to be healthy. If your skin is dehydrated, no amount of moisturizer can assist.
Get Eight Hours of Sleep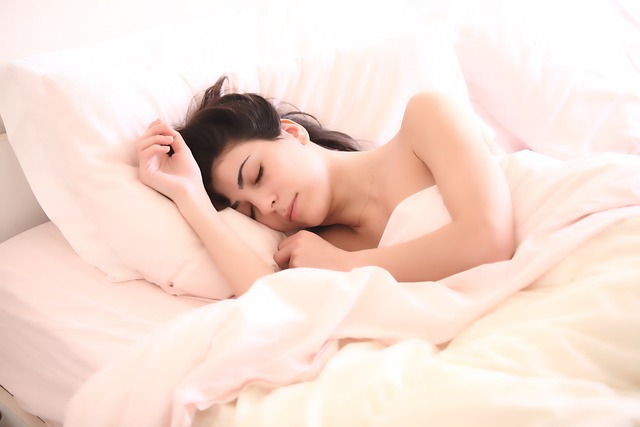 Sleep promotes the health of your body's cells. Sleep deprivation can impair the cell turnover process, resulting in skin damage.
Adjusting for Age
Good skin care is important at any age, and good practices in your twenties and thirties help strengthen and prepare your skin for the consequences of aging later in life. In your youth, your skin produces collagen and elasticity to a great extent.
Cleansers and SPF moisturizers will be staples in your regimen, and some specialists may suggest an over-the-counter retinol product or antioxidant serum to boost collagen formation as a preventative step. While collagen is commonly associated with keeping skin plump, it also provides strength and structure, as well as plays a part in the replacement of dead skin cells.
How can exercising benefit your skin?
Your body's oxygen levels rise while you work out. This is good for your skin since it improves its overall suppleness.
Lowers stress levels
We are all aware that stress may have a negative impact on our skin. Stress can cause a variety of side effects, ranging from breakouts to dullness. As a result, it's no surprise that lowering your stress levels may have a significant influence on the look of your skin.
Exercise is an excellent technique to lower the stress hormone cortisol because it increases endorphins, sometimes known as "happy hormones." Regular exercise might indirectly contribute to healthier skin by helping to boost your attitude.
Increases collagen production
Collagen is a protein that is necessary for good skin health. It keeps skin supple and young and aids in wound healing. Unfortunately, as we age, collagen synthesis begins to drop, which can result in wrinkles and other symptoms of aging.
But here is when exercise comes into play. Working out, in particular, has been shown to increase collagen production. So, in addition to helping to lessen the look of existing wrinkles, exercise can also assist to prevent new ones from developing.
Skin tone is improved
Exercise, in addition to increasing collagen formation, can assist to enhance the overall tone and texture of your skin. This is due to the fact that frequent physical exercise increases blood flow and circulation, which helps supply more nutrients and oxygen to the skin. This may keep your skin looking healthy and vibrant while also reducing irritation and blemishes.
Encourage cell development
Finally, physical activity promotes cell development. This is good for your skin since it aids in the replacement of old and damaged skin cells with new, healthy ones. As a consequence, regular exercise can help improve the overall appearance and the texture of your skin.
High-intensity interval training (HIIT) and endurance exercise, in particular, have been demonstrated to have an anti-aging impact via enhancing telomerase activity. It is an enzyme that protects our DNA, allowing for greater cell development and replication.
Is exercising harmful to your skin?
Yes, it can be detrimental in some situations. For example, if you exercise outside, you must be cautious about the quantity of sun exposure you encounter.
Excessive sun exposure may cause skin damage, so if you're spending a lot of time outside, make sure you're using sunscreen. Also, if you sweat a lot, you may need to check the waterproof characteristics of your sunscreen and apply it more regularly than usual.
What Is a Good Skin Care Routine at Home? Good things come to those who wait, and skincare routines are no exception. Even the greatest skincare products require time to work, so don't anticipate immediate results.
If you adhere to a steady, daily schedule you might expect to see some results within six to twelve weeks—but it can frequently take at least three or four months to know if your new routine is truly effective.
Frequently Asked Questions
Is a toner considered necessary?
Toners are not necessary.
How can I get a natural shine on my face?
To make your skin shine naturally, eat nutritious meals, drink lots of water and live an active lifestyle in addition to maintaining a proper skincare routine.
Is aloe vera gel used as a toner?
Yes, aloe vera gel is used as a natural toner!
Are serums needed?
Yes, face serums include active chemicals that may aid in the treatment of certain skin problems, such as acne, hyperpigmentation and dryness.