If you side with popular belief, you may think an office dress code does not apply when working remotely. However, this blog will hopefully change your opinion. We will cover all the reasons your attire matters a lot.
Are you wondering whether to dress for work, even if you work from home? We think you absolutely should.
Why You Should Get Dressed For Work When Working from Home
You Gain Confidence
When our attire is appropriate for the activity in which we are engaged, we feel confident. Do not underestimate the power of confidence—it has a positive effect on everything we do.
As we all know, the smallest things in life give us the most happiness. When our attire is appropriate, and we feel good about our appearance, we get a boost of serotonin.
Preparing for the day ahead by dressing with an attitude of success helps us keep in mind we are serious about our work and want to be professional in how we present ourselves.
It Prepares You Mentally
Do you work full-time? If so, your daily routine may involve a different outfits for parts of your day—what you would normally wear at home during off hours, and what you would wear to the office. Now that you work from home, consider continuing your practice of dressing for work, even though you'll be at home.
When dressed for work, your brain will understand that it's time for business. And if you have to go out, you will already be dressed and ready for whatever errands or business you need to attend.
Your mindset holds a lot of power, and it can be easily molded by the littlest habit or thought. Dressing for work, even when working remotely, immediately puts your mind on the right track.
Separating Work and Home Life
No matter what your occupation, always make efforts to distinguish between your home or personal life and work. It's understandable that not everyone resides in a spacious home in which they can set aside a room for use as an office.
But with some adjustments, it is definitely possible to put together a separate workstation. You'll set yourself up in a work mode space. Doing so will boost your productivity as well.
It Will Put You in the Right Mindset
Most remote employees are guilty of one thing—they don't want to get out of their cozy home clothes into something more appropriate for work. Even if this seems fun at the beginning, you will notice that you will start to feel, and possibly become, less productive. Some people develop a daily habit of working from their couch dressed in t shirts and jeans or yoga pants.
Dress for the right mindset. Wear clothing that shows you're serious about your work and are dedicated to being productive. For instance, in the morning, take out your preferred clothes, iron them if necessary, and get dressed for the work day. This will help you be in the right mindset as you transition into your office or workstation.
It Will Give You a Routine
The global pandemic had a serious consequence for all the remote employees, and that was the lack of a tangible routine. We all felt overwhelmed and lost on how to schedule breaks and the day ahead. This confused feeling can only be solved by kickstarting the day on solid ground following a routine that keeps you on schedule.
It Fights Against Depression
Our mental state can never be ignored when we talk about working in the pandemic environment. Our main focus should be feeling more like ourselves.
When we stop putting in effort, we slowly drift off to helplessness and worries. So, try to invest some energy into self-care—that's how you can remain stable in the future.
How can your performance and mood stay positive throughout your day while working remotely? For starters, take care of your personal hygiene on a daily basis. Maintain your self-care routines each morning and evening before bed. Take some extra time to exercise, stretch, mediate or pray and journal—whatever helps you prepare mentally and physically to be at your best.
It's Easier for Spontaneous Meetings
Imagine that you are taking a brief break from work, and suddenly, your boss calls everyone for an unexpected meeting. What if you are not dressed properly?
You'll feel under dressed if you must show up in your casual or workout clothes, especially if you belong to one of those companies that do not enable employees to switch off the webcam during meetings.
This is why getting dressed for video conferencing will save you from embarrassment. Who doesn't want to appear fresh and ready for all meetings, including the spontaneous ones? This may mean your hair is done, you've applied makeup if you normally wear it when you're out, and you look put together.
You Will Be More Productive
Plenty of studies like this one have proven that not only is working from home convenient, but home-based employees are more productive as they work "16.9 days more annually."
And if you wish to know more on the subject, this research by the University of Warwickshire finds those working from home who get dressed for work tend to be more efficient.
Want to take it up a notch? Observe the dress of your productive coworkers who fulfill the same role as you. How do they dress while working from home? Are they dressed properly? Perhaps you can get some ideas for style or fashion from others working from home.
Dressing Up Makes You Feel Good
Initially, remote work can feel casual and stress free because there is no burden of commuting or having to socialize with challenging coworkers. But after being out of touch with your acquaintances and attending online meetings only, your mood may be negatively impacted.
To curb this feeling, dress for a better mindset. Dress for success and create some outfits such as business casual ensembles or clothes you would normally wear to the office.
Wearing Presentable Attire Prepares You for Anything
A remote job involves tons of virtual meetings, particularly if you're engaged with a team. Even though the majority of such meetings are scheduled beforehand, unexpected calls from teammates, your boss or clients can pop up.
Therefore, always looking presentable will allow you to be ready for any last minute meetings. By rejecting the home attire, you will be saved from changing clothes in a hurry.
Moreover, you will remain composed and comfortable. This is how a bit of effort in the morning can prevent added stress from ruining your work day.
It Can Create Work and Life Boundaries
Among your wardrobe options, separate some clothes for solely professional wear and the rest for wearing during downtime. According to celebrity stylist Alexandria, wearing professional attire in the daytime hours and changing to comfy clothes after work creates boundaries that enable shifting of your mindset.
Tips for Selecting Your Working From Home Outfits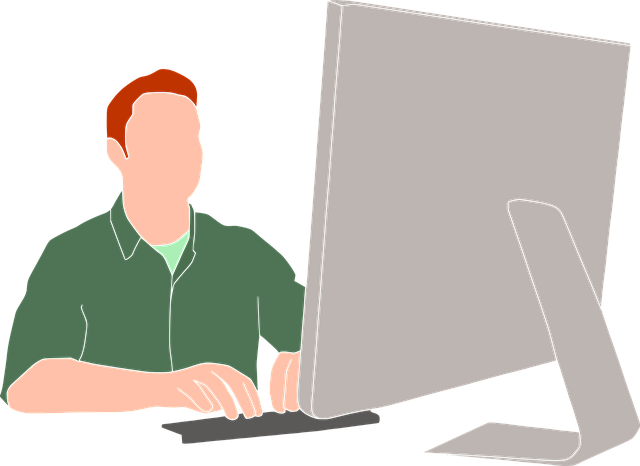 Choosing clothes for work mode doesn't demand much effort, but if you're feeling confused, the following tips will help you.
And the best part is that you can shake things up based on your current mood—as long as you respect the rule of looking professional.
Let's get started.
Make It Fun
We can all get into a rut with our clothing choices. But you don't have to stay in a rut! Wear something bright and lively or choose special clothing for certain occasions or days of the week. For instance, be sophisticated on Mondays and sassy on Wednesdays.
Consider Bright-colored Tops
When a workday involves many virtual meetings, wear vivid shirts or blouses or cooler shades to accentuate your face and revitalize your mood.
Even prominent accessories will do the magic.
Keep It Business Casual but Stylish
Dressing up for a remote job doesn't mean that you need to wear suits. Diversify your wardrobe by adding your personal style and charm.
Denim leggings or button-down shirts work fine.
We hope to have answered the question Should I get dressed up if I work from home?. It's clear that attractive clothes will improve your mood, professionalism and work efficiency.
So, don't hesitate to wear suitable clothing for your job.