Business leaders have an ever-growing responsibility to their staff, shareholders, customers and communities.
Through spiritual practice and reflection, business leaders can find inner peace and clarity to make wise decisions and lead their organizations with integrity.
Spiritual leadership is often seen as a vague concept, but at its core, it is simply the recognition that there is more to life than meets the eye. It is a way of looking at the world from a broader perspective and understanding that we are all connected.
Defining Spirituality
Spirituality is a multifaceted concept that often means something different to each person. For some, seeking and understanding spirituality might involve attending regular religious services, exploring different spiritual beliefs or going on a spiritual journey.
Others might discover spirituality in nature through self-reflection or moments of inner joy. A common thread between different spiritual practices is an all-encompassing sense of peace and connection with something greater than oneself.
Spiritual Leadership
Spiritual leadership is a form of leadership that draws on spiritual awareness and religious beliefs to guide organizational development. This type of leadership focuses on developing positive outcomes, cultivating positive self esteem and creating an environment where ethical principles and core values are considered.
Self esteem is the belief in one's worth, capability and competence. Spiritual leaders strive to instill a strong sense of self esteem in their followers so that they can reach their highest potential.
Servant Leadership
Servant leadership is a form of spiritual leadership in which the leader puts the needs of others ahead of their own. This type of leader focuses on creating an environment where people can reach their full potential by building positive relationships, creating vision and develop self determination.
Principle-Centered Leadership
Principle-centered leadership is spiritual leadership that focuses on applying core values and ethical principles in decision-making.
This type of leader has an unwavering commitment to living out the values they believe in and striving to create a sense of trust by making decisions based on those spiritual leadership model.
Compelling Vision
Creating a compelling vision is an important part of spiritual leadership. A compelling vision is an ability to inspire subordinates to strive to accomplish organizational goals.
A spiritual leader's effective leadership will inspire followers' attitudes and behaviors towards continuous improvement.
Business Leadership
Spiritual leaders are often seen as the most influential organizational leaders. They specialize in creating vision and developing empowered teams to accomplish positive outcomes.
Business leadership incorporates essential elements, such as ethical leadership, intrinsic motivation, along with a strong employee commitment to develop employee well being.
By taking a holistic approach to leadership that focuses on values such as service and compassion, spiritual leaders can create a learning organization environment where people feel safe and valued.
The Importance of a Spiritual Practice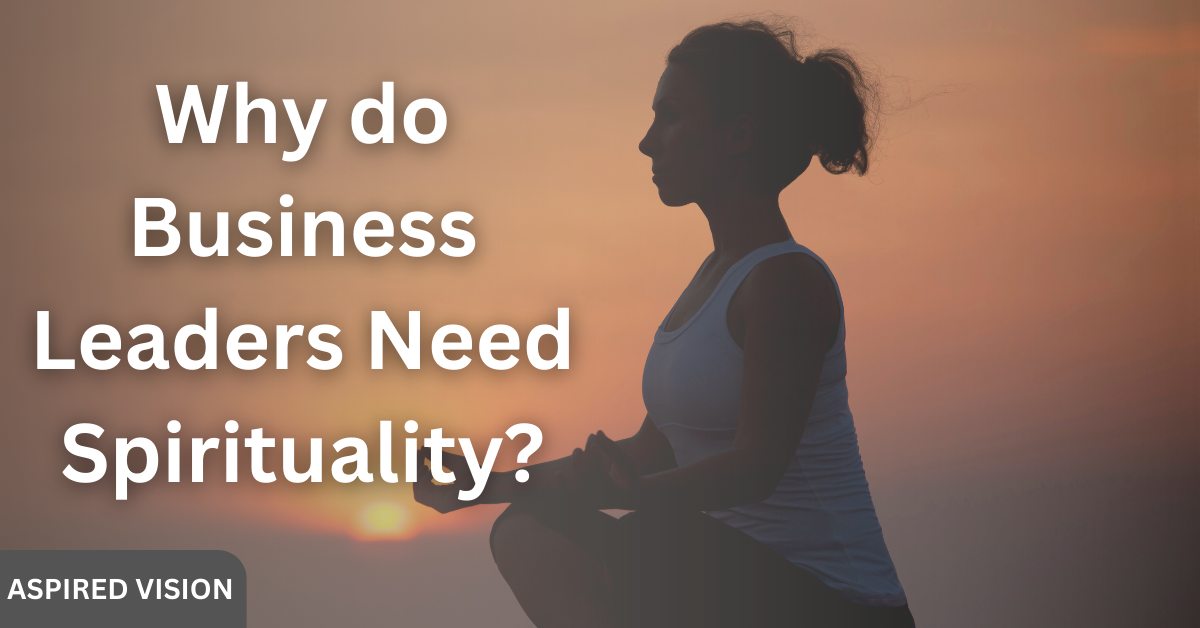 Spiritual practice is essential for living life to the fullest and forging meaningful connections. Besides allowing us to connect with our inner selves, it provides an opportunity for spiritual leaders to help others interpret and make sense of their own experiences, resulting in deeper understanding and personal meaning.
Spiritual practice can bridge individuals to their innate creativity by nurturing feelings of amiability and joy and a heightened awareness of physical sensations. It enables them to enter a dynamic state of action and imagination-driven thought, which is essential for spiritual survival.
Spiritual Leaders
A spiritual leader can guide these higher states of being by helping people establish daily habits that deepen leadership spirituality and meaningful personal growth.
Focusing on characteristics such as love, self determination, spiritual values, etc., spiritual leaders build trust within communities and educate people on how to live equitable lives.
Incorporate Spirituality into Your Business Leadership
Being a spiritual leader is a necessary and essential part of successful business leadership.
Leaders who incorporate spirituality into their work are better equipped to handle organizational performance, have more resilience and possess a greater capacity to show empathy towards others—all necessary qualities in business.
Thoughtful, spiritually-driven leaders don't just take action; they contemplate the purpose and motivation behind their actions. This mindful approach allows them to foster meaningful relationships with clients and colleagues while staying true to the organizational goals.
In addition, mindful leaders can make an organizational commitment with clarity, find common ground in various situations and foster harmony in their organization. As such, those looking to become great business leaders should focus on incorporating more spiritual values into their day-to-day practices.
Types of Leadership Theories
Numerous leadership theories exist, each furnishing a distinctive approach to comprehending and cultivating successful leaders and organizational learning.
Understanding different leadership theories can provide valuable insight into the qualities and practices necessary for successful leadership.
Trait Theory
This leadership theory suggests that successful leaders possess certain innate qualities, such as intelligence, ambition and charisma. Trait theory focuses on identifying these traits and developing strategies to cultivate them.
Contingency Theory
This leadership theory suggests that different types of leaders are better suited for certain situations, depending on the context and challenges they face.
By understanding the different types of leaders and their effectiveness in various situations, business leaders can better tailor their approach to leadership.
Behavioral Theory
This leadership theory suggests that effective leaders demonstrate certain behaviors, such as listening carefully to their followers and being open to feedback.
Transformational Leadership
This leadership theory emphasizes the importance of creating a shared vision and inspiring followers to work towards common goals.
Situational Leadership
In this leadership theory, a leader must be able to adjust their style to match the needs of their followers in any given situation.
Additionally, a spiritual practice such as meditation or reflection can help a leader gain clarity and insight into their decisions and become better equipped to lead with greater confidence.
Finally, by incorporating different leadership theories, business leaders can gain a more comprehensive understanding of the qualities and behaviors necessary for successful leadership.
Spiritually Grounded Leader
Being a spiritually grounded leader provides powerful and meaningful benefits that can positively impact those around you. Being spiritually minded allows leaders to focus on understanding their values and finding ways to consider the long-term vision of their organization.
This type of leadership often has a rippling effect, creating its own community culture centered around values like unity and common goals.
Additionally, spiritually grounded leaders are more likely to inspire and motivate others to think differently and create great things.
Business Leaders are Turning to Spirituality
The need for leaders to look beyond traditional business and management structures is becoming increasingly evident as a way for organizations to stay relevant and successful in times of rapid transition.
As a result, many executives and business leaders have turned to spirituality, embracing principles such as servant leadership to generate creative, innovative and meaningful solutions.
By embracing workplace spirituality, leadership effectiveness can foster an environment where corporate objectives come first, and employees have a tangible platform to reach their highest potential.
Get Started on Spiritual Journey
The journey to spiritual fulfillment can be long and hard, but you can make it easier with a little effort.
To get started, look into Principle-Centered Leadership. At its core, Principle-Centered Leadership is focused on the leadership of self—developing your individual beliefs and character so that your actions align with them.
This process helps ground yourself in your identity and guides you toward spiritual enlightenment.
The next step is to take time for introspection. Meditation or regular journaling will help you focus and learn more about who you are and what motivates you deeply. It's also important to open dialogue with those around you, including friends, family members and trusted professionals.
Lastly, don't forget to practice gratitude every day. Be thankful for all that has been given to you in life thus far! With patience and dedication, starting this spiritual voyage will bring peace of mind and joy during this life's journey.
There are many definitions of spirituality, but at its core, spirituality is about connecting with something larger than ourselves. It's about developing a relationship with a power that infuses all life and creation. And it's about discovering our inner truth and wisdom.
As business leaders, we can benefit significantly from incorporating spirituality into our lives. Connecting with our spiritual side makes us more grounded, present and authentic. We're better able to handle the challenges and stresses of work because we have a deeper understanding of who we are and what matters in life.
If you're interested in exploring spirituality, there are many ways to get started. Connect with those close to you on a spiritual quest for religious faith and spiritual beliefs and discuss your individual journeys. Read books on different spiritual traditions or practices.