Creating an effective promotional strategy is key for any business to stand out in its competitive landscape and engage with customers. A promotional strategy lays the foundation for developing a successful marketing campaign, as it outlines a company's objectives and desired outcomes from each promotion.
It also serves as a guide to ensure that promotional strategies are aligned with the company's overall marketing strategy.
Promotional Strategy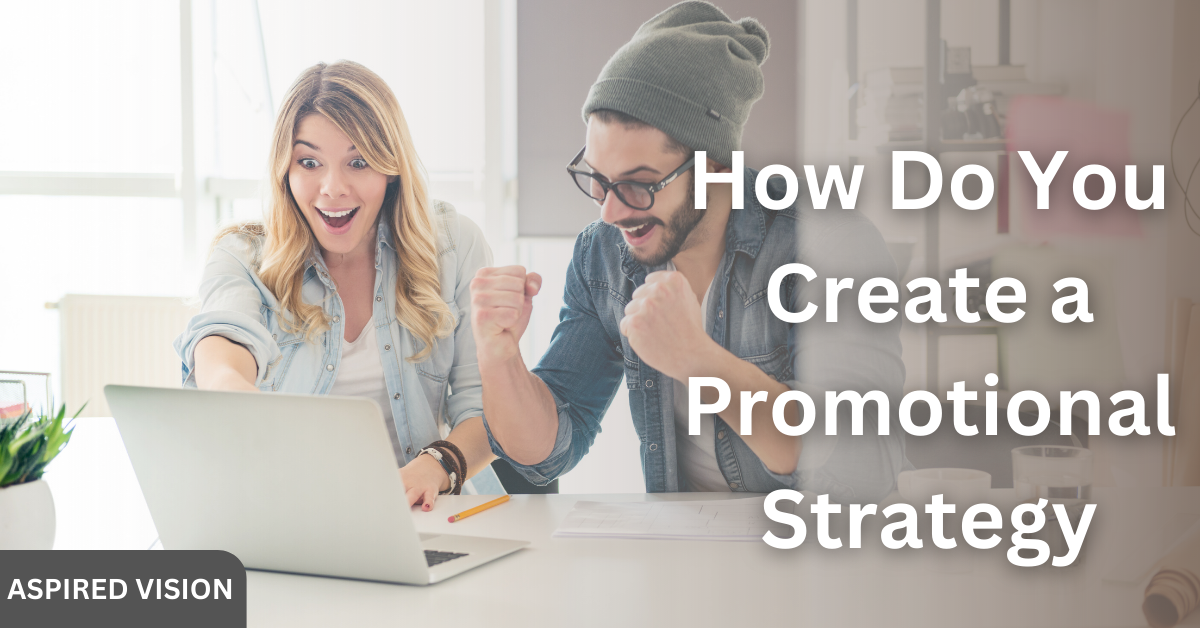 A promotional strategy is an action plan to create brand awareness. It involves targeting the right people, using the appropriate channels and messages through marketing strategy, and tracking results to refine tactics over time.
By carefully crafting a promotional strategy, businesses can effectively reach their target audience and achieve their desired objectives. Usually, marketing strategy involves advertising, public relations, trade shows and online promotions to the target market.
The Purpose of Promotion
Promotional strategies are a part of your company's marketing communication to improve brand awareness and drive engagement with potential and past customers.
The purpose of promotion is to increase brand awareness and drive sales. It can also be used to build relationships and loyalty with customers, educate them about products and services, create a positive image for the company and position it in the market.
Promotional strategies should be tailored to meet specific goals depending on your business plan. Promotions can also attract new customers, retain existing ones and reach a wider audience. Ultimately, the promotion aims to get people interested in your product and motivate them to take action.
The four most important functions of promotion are
Create Brand Awareness

Encourage Interests

Generate Demand

Motivate Potential Customers to Take Action
Different Types of Promotional Strategies
Using promotional marketing techniques can be very effective if you want new business. Face-to-face sales or digital advertising are both great options that have proven themselves time and time again. Depending on your needs, one of these methods (or a combination of the two) will help your company reach its goals.
Personal (face-to-face) Selling
Although it's harder for a company to connect with potential clients through other methods to a target market, face-to-face sales presentations are still the most effective way to develop relationships.
Traditional Advertising
Paid advertisements are a great way to target the market. With one-to-one marketing, you can target specific ads to individuals. The cost is based on how much you're willing to bid. Some examples of paid advertising include print ads, billboards, TV commercials and radio spots.
Direct Marketing
This form of marketing allows for quick feedback and maintaining customer relationships through channels such as emails, direct mail, digital ads, etc.
Public Relations
Suppose you want to maintain a good corporate image and have stronger customer relationships. In that case, you need to provide the appropriate information and responses to both positive and negative consumer feedback.
Sales Promotions
Sales promotions can effectively reach out to customers and incentivize them to purchase your products or services. They can also help you build long-term relationships with your customers, as they will remember the incentive and come back for more.
Branded Promotional Gift
It is always wise to have promotional gifts branded with your logo or name. A brand's marketing strategy will help increase its visibility and remind potential customers of its existence. It also helps create a sense of loyalty among existing customers and encourages referrals from them.
Why is it Vital to Have a Promotion Strategy?
Promotional strategies are essential for any business, as they help to raise awareness of your company and its offerings. Furthermore, they allow you to form relationships with existing customers, create brand loyalty and boost sales.
Additionally, promotions can be used to differentiate yourself from competitors by offering unique incentives or discounts. By having a well-thought-out promotional strategy, you can ensure that your company stands out from the competition.
Reviewing your marketing plan regularly and making adjustments to ensure continued success is also crucial.
Developing Your Business Promotional Strategy
Developing a promotional strategy for your business is important to ensure you effectively reach your target audience and create brand awareness.
Steps for a promotional strategy:
Define your Goals. Define your goals for the promotional campaign so you can focus on the most important elements. Think about what areas you would like to improve or expand upon and set measurable objectives to reach those goals. This will help you better understand your target audience and help shape your strategy to achieve maximum results.
Identify Your Target Audience. Research the demographics and interests of your audience. This will give you a better understanding of the type of promotions that will be most successful for reaching them and what channels may be best for connecting with them.
Researching consumer trends can also help you tailor your promotional message to ensure it resonates with your target audience.
Research Marketing Channels and Tactics. Research the marketing channels and tactics best suited for reaching your target audience. Consider using traditional and digital marketing techniques such as print advertising, email campaigns, social media, public relations, and content marketing.
Each tactic should be tailored to your target audience to ensure maximum reach and engagement.
Set a Budget for Promotion Activities. Set a budget for your promotional activities that aligns with your goals. Make sure to allocate funds appropriately to reach the right target audience and get the best return on investment. It is also important to track expenses to maintain a clear view of the costs associated with your promotional activities.
Utilize Multi-Channel Promotions. Consider utilizing multi-channel promotions to ensure maximum reach. Combining different marketing tactics and channels will help you target the right audience with the right message and increase the chances of success.
Research which channels are most effective for reaching your target audience and tailor your message to ensure maximum engagement.
Develop a Customer Loyalty Program. In addition to promoting your business, developing relationships with your loyal and new customers is important. Customer loyalty programs can be done through social media campaigns, customer feedback surveys, or even creating an interactive forum for customers to share their experiences.
By cultivating relationships with your customers, you can ensure that they remain loyal to your brand and continue to support your business.
Develop a Comprehensive Promotion Plan. Creating a comprehensive, successful promotional strategy is the key to ensuring success with your promotional efforts. Your marketing strategy should include all the tactics you will use, goals and metrics for tracking progress.
Track Results
Track and Monitor Results. Once your promotional strategy is in place, tracking and monitoring the results is important. This will help you identify what's working and what's not so you can make adjustments to ensure maximum effectiveness.
Measure consumers' responses to determine which tactics are most successful at driving sales, engagement, and loyalty
Measure Return on Investment (ROI). When creating a promotional strategy, measuring your return on investment is important. This will help you determine which tactics are most effective at driving sales and engagement so that you can focus your efforts and resources accordingly.
Look at the cost of each campaign, the response rate, and any changes in sales or engagement to get an accurate picture of the ROI.
Review Your Promotional Strategy Regularly. Review your promotional strategy or advertising campaigns regularly to ensure they remain effective. Consider your goals to reach a broader audience and the results you are achieving, then make adjustments.
This will allow you to stay up to date with the latest trends and generate leads to maximize awareness.
Seek Feedback and Make Adjustments. Seeking existing customers' feedback and adjusting the marketing strategy as needed is important. Customer feedback can be invaluable in informing your promotional strategy, so collect it regularly and use the insights gained to inform future marketing campaigns.
Consider adjusting your marketing strategy to improve results and reach the target market. By taking feedback into account and making necessary adjustments, you can ensure that your promotional efforts remain successful.
Refine Your Promotional Campaign. To remain effective, continually refine your promotional strategy. Analyze the performance of each campaign and adjust tactics or channels to maximize success.
Look for ways to optimize your process and reduce costs, such as automating specific tasks or leveraging new technologies. Regularly refining your promotional strategy can ensure you get the most out of your efforts and achieve the desired results.
Adjust Strategies as Needed. As you track and monitor your results, it is important to continue making adjustments. This will help ensure that your promotional strategy effectively reaches your target audience and drives the desired outcomes.
How Do You Create a Promotional Strategy? A successful promotional strategy is essential for any business. It involves unique promotional strategies such as SEO optimization, keyword research, guest blogging and content marketing.
Social media campaigns and Google Ads can also help increase visibility and drive more traffic to your website. Ultimately, it is important to use a combination of strategies to maximize the potential of your promotional efforts and boost sales.
Businesses can easily reach more customers and build customer loyalty by developing an effective strategy that includes attractive offers, engaging content and targeted campaigns. Therefore, creating a promotional strategy is essential for any business looking to succeed in the digital landscape.