Promotional marketing is an effective way to promote a business, product or service. It uses targeted advertising campaigns and other strategies to reach customers and build customer loyalty.
This may include hosting special events, offering discounts or free samples, online advertising and more. Promotional marketing helps to increase the visibility of your business and can help to drive more traffic and sales. It is an important part of a successful marketing strategy.
Promotional Marketing and Its Objectives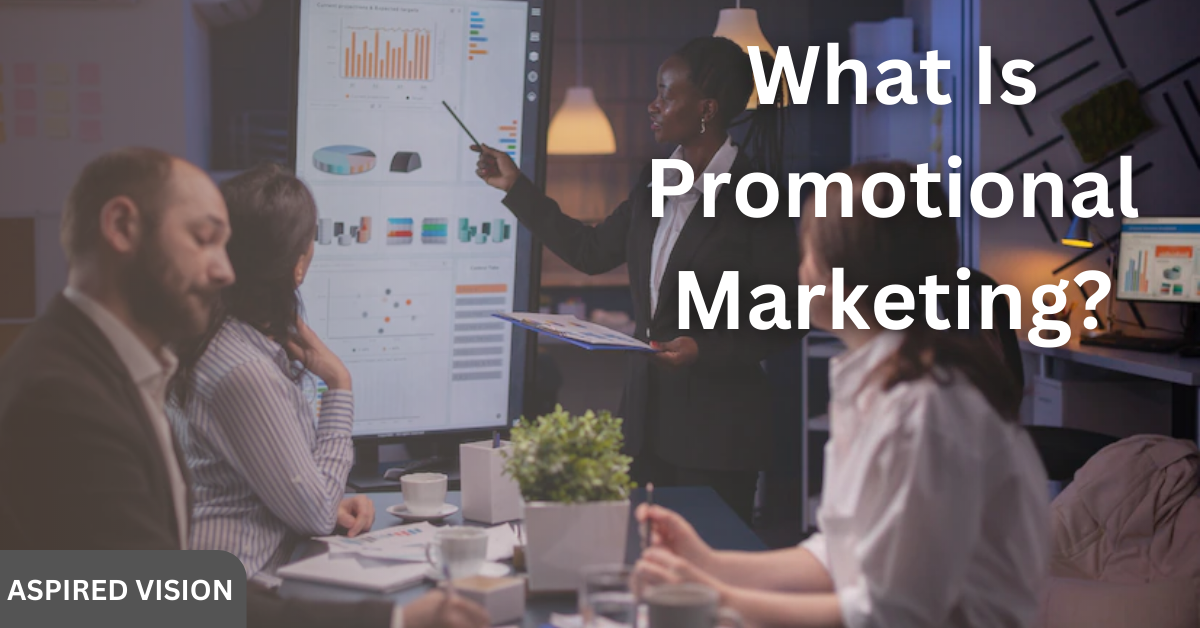 Promotional marketing is a digital strategy that uses various tools to promote a product or service. Its primary objective is to increase awareness, entice customers to purchase and ultimately reach sales goals. Some promotional marketing examples are discounts, sales coupons, free samples, flash sales, loyalty programs and other incentives to reach a target audience.
Increase awareness of the product or service.

Entice customers to purchase or use it.

Generate sales leads and generate more conversions.

Strengthen customer loyalty and build relationships with current customers.

Enhance visibility via various channels, such as email campaigns, social media, etc.
Difference Between Marketing and Promotion
Marketing and promotion are closely related concepts, but they have distinct differences. Marketing involves developing, pricing, promoting and distributing products or services to meet customer needs.
Promotion focuses on strategically communicating with customers to persuade them to buy a product or service. While marketing encompasses a variety of activities such as advertising, public relations, and personal selling, promotion specifically refers to activities used to create a demand for a product or service.
The Marketing Mix
The marketing mix combines strategies and tactics a business uses to reach its desired customers.
It includes four main elements:
Product

Price

Place

Promotion
The right mix of these elements can help businesses be sure that their marketing focuses on products or services to attract new customers and retain existing ones. Businesses can optimize the marketing mix to ensure that their products and services meet customer needs and expectations.
Most Common Promotional Marketing Strategies
There are a variety of promotional marketing techniques used by businesses today, each with its own set of advantages and disadvantages.
Social Media Advertising
Social media marketing is a powerful tool for businesses to reach existing and potential customers. Advertising through social media allows businesses to target specific demographic groups, create custom campaigns, engage with their audience and measure the results of their efforts.
Email Marketing
Email campaigns are one of the most cost-effective ways to reach customers. Promotional emails or newsletters can help keep existing customers informed and up-to-date on new products and services.
Email marketing allows businesses to create targeted campaigns, measure results and keep track of customer interactions.
Traditional direct mail campaigns can target specific customer groups and increase conversions.
Content Marketing
Content marketing involves creating and sharing content that is relevant to your customers. This content can include blog posts, videos, tutorials, e-books and other content designed to educate and inform customers.
Search Engine Optimization (SEO)
Using SEO best practices can help improve rankings in search results and drive more organic traffic. Optimizing content for certain keywords and phrases can help make it easier for customers to find you online.
Affiliate Marketing and Referral Programs
Partnering with influencers or other websites to promote a product can drive targeted traffic and generate leads. Offering a referral program is a great way to spread the word about a product or service and attract new customers.
Coupons and Discounts
Issuing coupons or discounts to customers is a great way to increase customer loyalty and encourage repeat purchases. Contests and giveaways create buzz around a product, increase engagement and attract new customers.
A sales marketing promotion will not only stimulate purchases, but increase sales as well.
Brand Loyalty Programs
Brand loyalty programs incentivize customers to keep returning and can increase sales over time. Customers can earn rewards like discounts, free products and exclusive offers by signing up for a loyalty program.
Besides the techniques mentioned above, some promotional marketing techniques include user-generated content, viral marketing, offline advertising, trade shows, networking, Online Communities and Point-of-Sale Advertising.
Different strategies may be more or less effective depending on the goals of the business and the target audience. The key is to find the right mix of techniques for your business and your budget.
A successful marketing campaign will use various promotional techniques to reach the most significant number of people possible and generate the desired results.
How to Write a Promotional Marketing Strategy Plan
Creating an effective promotional marketing plan requires a thorough understanding of the target audience and the type of content most beneficial to them.
It's important to define objectives and create measurable goals for success. Additionally, it's essential to have a budget in place to measure ROI (return on investment). Some of the key elements of a promotional marketing strategy plan include:
Defining goals and objectives

Developing a budget

Identifying the proper channels to reach the target audience

Creating content that resonates with consumers

Tracking and measuring results
Promotional marketing is an efficient way to increase brand awareness and drive sales. When done correctly, it can help businesses maximize their reach and potential customer base.
Benefits of Promotional Marketing to Promote a Business
Promotional marketing is a key element of any marketing campaign, and it can be an extremely effective way to boost sales and promote brand awareness. Some of the benefits of promotional marketing are
Reach a wider audience

Increase visibility and brand awareness

Generate leads and drive sales

Build relationships with customers

Boost customer loyalty and retention

Spark interest in new products or services

Garner positive publicity.

Increase website traffic

Improve search engine rankings

Establish a positive reputation in the marketplace

Boost brand recognition

Generate positive customer feedback

Increase sales and profits

Foster greater customer engagement

Offer unique opportunities for collaboration with other businesses
Promotional marketing can be highly flexible, allowing businesses to tailor their approach to suit their needs and objectives.
Promotional marketing can be very cost-effective, particularly compared to other marketing forms. When used correctly, promotional marketing can be a powerful tool for businesses of all sizes.
Types of Promotional Marketing
Publicity Campaigns
Publicity campaigns involve generating publicity for a product, service or brand through press releases, media appearances and other forms of outreach. This type of promotion can generate coverage in the news or on social media channels.
Event Marketing
Event marketing involves organizing events to promote products or services. Events can increase brand awareness, attract customers or launch new products.
Sponsorships
Sponsorships involve partnering with other businesses or organizations to promote a product or service. This promotion can reach a larger audience and build relationships with potential customers.
Promotional Giveaways
Promotional giveaways attract attention and generate interest in a product or service. This promotion can offer free samples, discounts or other incentives for customers to purchase products and services.
Direct Marketing
Direct marketing is a form of promotion that directly communicates an offer or message to consumers to generate sales. It often includes tactics such as email campaigns, direct mailers, text messages, catalogs and telemarketing. Direct marketing aims to reach out to potential customers and make a personalized connection that ultimately leads to a sale.
Potential Risks Associated with Promotional Marketing Strategy
There's no such thing as a free lunch, especially regarding promotional marketing. While giving away free samples or offering discounts can help attract new clients, there is always the potential for things to go wrong.
For example, a business might find itself overwhelmed by an unexpectedly high demand for its products or inadvertently create a negative association with its brand by giving away low-quality items.
If poorly executed, promotional activities can backfire, leading potential customers to view the business negatively.
As with anything, there are risks associated with using promotional marketing to promote a business. However, as long as businesses are aware of the potential pitfalls, they can avoid them and ultimately reap the rewards of a successful promotion.
Promotional Marketing Campaigns
Before creating a promotional marketing campaign, it is first important to understand what such a campaign entails. A promotional marketing campaign is designed to generate interest in a product through various marketing tools.
A promotional marketing campaign aims to create a buzz around the product or service and ultimately increase sales.
That said, there is no one-size-fits-all approach to creating a promotional campaign. The tactics used will vary depending on the nature of the business, the target market and the budget.
There are some general steps that all businesses should follow when developing a promotional marketing campaign.
Identify objectives and target market

Develop creative messaging that is aligned with these objectives

Select the appropriate mix of marketing tools

Track results and adjust strategy as needed
What is Promotional Marketing? Promotional marketing is a powerful tool that businesses can use to reach potential customers and grow their business. It involves identifying target audiences, creating messaging, selecting the right mix of marketing tools and tracking results. With careful planning and execution, promotional marketing can effectively drive sales and gain market share. By understanding the risks associated with promotional marketing, businesses can ensure that their efforts are successful and profitable.