Figuring out how to promote your website takes time and effort. With many strategies to help you increase visibility and drive traffic to your business, you'll want to determine which to use. That's why we've put together this guide on promoting a website.
We will cover topics such as tips on SEO tools, social media marketing and email marketing, along with other strategies. We will begin with how to identify your audience.
Identify your Target Audience and Find Where They Hang Out Online
To identify your audience, you must first understand your product or service. What problem does it solve? Who is most likely to need or want this solution? Once you clearly understand your target customer, you can find where they "hang out" online.
Do they spend time on social media? Which platforms? Are they active in forums or discussion groups related to your industry? Marketing messages can be more effectively delivered to your target audience if you identify where they spend their time online.
Create Valuable Content, Relevant to Your Audience
What is Content?
Content is anything that appears on your website or blog, including text, images, videos and infographics. To be effective, your content must be valuable to your audience. That means creating content that is relevant to their needs and interests.
Why is Valuable Content Important?
Valuable content is essential because it helps you to attract and engage your audience. It also helps to build trust and credibility with potential customers. When your audience trusts you, they are more likely to do business with you.
How do You Create Valuable Content?
To create valuable content, you need to understand the needs and interests of your audience. What are they looking for? What kind of information do they need?
Include social media—Facebook, Twitter and LinkedIn—to promote your content and engage with your audience. When using social media, post regularly and interact with others in your industry.
Use Different Types of Website Promotions to Boost Your Site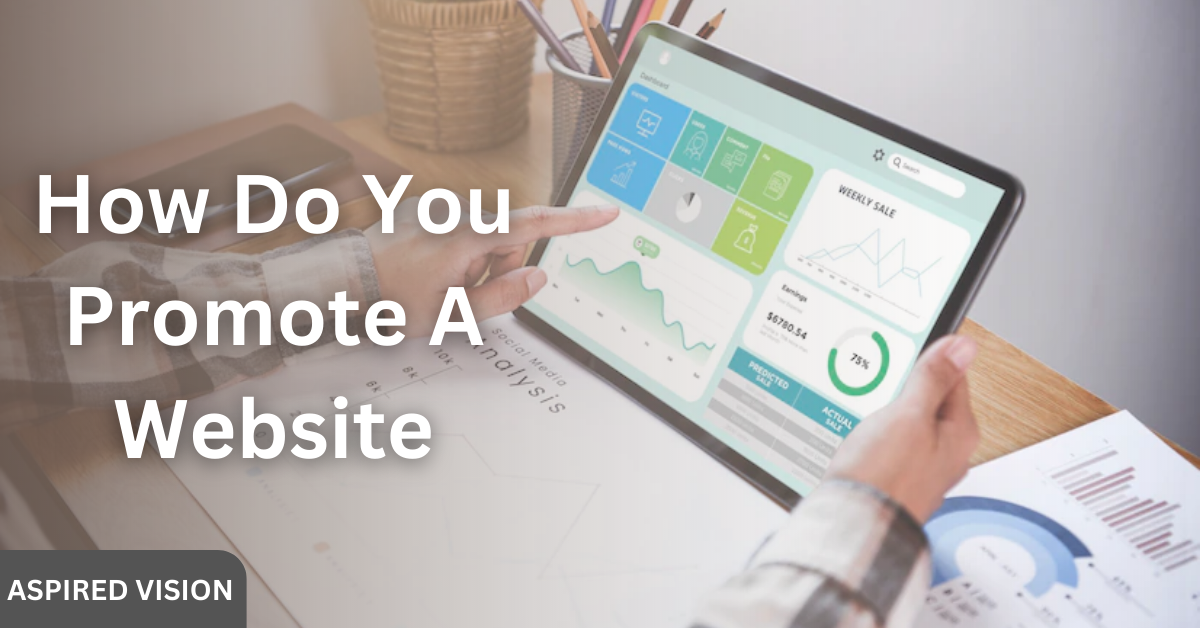 Promoting a website is essential for increasing visibility and driving more site visitors. There are different methods to promote a website that range from search engine optimization (SEO) to different advertisements. Using multiple strategies together can help boost your website's success.
Optimize Website for Search Engines (SEO)
Utilizing Search Engine Optimization (SEO) is an effective way to promote a website. SEO strategy involves optimizing content and the structure of a website to increase visibility in search engine results pages, which can help drive more organic traffic to your website.
SEO tools are an important part of any website promotion strategy, creating quality content using relevant keywords. These keywords will appear higher on searches, reaching more potential customers for your business.
Create Backlinks
Creating backlinks is another effective way to promote a website. Having other websites, blogs or social media accounts link back to your website will help you gain more referral traffic. High-quality and relevant backlinks from reputable sources will also increase your website traffic in search engine results, increasing organic traffic.
Guest blogging is an efficient way to promote a website. Guest blogging involves writing content for websites in the same industry to get exposure and backlinks to your own website.
Use Keyword Research
Keyword research is a way to promote a website. Keyword research involves researching your industry's most relevant and popular keywords to optimize content for search engine rankings.
Optimizing for other search engines can also promote your website. This involves optimizing content for search engines such as Google, Bing and Yahoo to increase visibility.
Promote Through Social Media Platforms
Social media promotion is an important part of website promotion. Using platforms such as Facebook, Twitter, Instagram and LinkedIn to promote your website can help drive traffic. It also allows you to engage with customers and build relationships with them.
Creating relevant and engaging content that resonates with your audience is essential when promoting your website on social media. Additionally, you should take advantage of features such as polls, stories, YouTube videos, live streaming and other social media platforms to further engage customers.
Utilize Paid Advertising
Utilizing paid advertising is a great way to promote your website. Paid ads appear on search engine results, social media sites and other websites, which are very effective in helping you get your business logo out there and reach new customers. When utilizing paid advertising, creating relevant ads for your audience and including clear calls to action is important.
Market Through Email
Email marketing is another effective way of promoting a website. This method involves creating campaigns sent out via email to a list of contacts, targeting potential customers. Email campaigns can include promotional offers, product updates and newsletters designed to engage your target audience.
When creating email campaigns, it is important to ensure that the content is relevant and engaging so that recipients will open and read them. Additionally, you should segment your contact list to send personalized emails targeted toward the right audience.
Take Advantage of Cross-Promotion
Cross-promotion is a great way to increase website exposure. This involves partnering with other businesses with similar target audiences and promoting each other's products or services to reach more customers.
When engaging in cross-promotion, look for businesses with a similar niche market to increase brand awareness and build online communities.
Content Marketing
A website can be effectively promoted through content marketing. You will want to create and post content on blogs, videos, webinars and podcasts designed to engage your audience. Website visitors should find relevant content that will provide them with valuable information or entertainment.
Additionally, optimizing the content for search results is important so customers can find it. Content marketing is a great way to build customer relationships.
Viral Marketing
Viral marketing is an effective method to promote a website. This involves leveraging social media and online influencers to share your content with their followers, creating a "buzz" around it.
Google AdWords is an efficient method to promote a website. Google ads involve creating and managing ad campaigns to drive traffic to the website.
Other Marketing Channels You Can Use to Promote Your Website
Promote Offline
Promoting offline is an effective way to reach customers. This involves creating campaigns targeted toward people who do not use the internet. You can promote your business using traditional print, to encourage readers to connect with your business, along with radio ads. You can even use local directories and community events to increase website traffic and promote your products or services.
When creating offline campaigns, ensuring that the content resonates with your audience and provides them value is important.
Building Community
Building a community is an important part of the promotion of any website. This involves engaging with customers and creating relationships with them. You can do this through social media, such as a facebook page, forums, email campaigns or other online platforms.
Of course it is important to provide valuable content that resonates with your audience and keeps them engaged with your website. Building online communities can help drive more traffic to your website and increase visibility.
Networking
Networking is another way to promote a website. This involves connecting with industry experts and influencers to spread the word about your website. Additionally, you should attend local events and conferences to meet potential customers and build relationships with them.
Hosting Events
Hosting events is an effective way to promote your website. This involves creating events targeted toward customers and providing them with valuable content.
Hosting events an excellent way to help you reach your niche market.
Creating Shareable Content
Creating shareable content will also promote a website. This involves creating interesting, unique and valuable content for potential customers.
If you want to promote your website, Shareable Content is key. This means you will want to post content that potential customers will find interesting and valuable.
Using Referrals
Using referrals is a way to promote a website. This involves encouraging existing customers to recommend your website to their friends, family and colleagues, creating referral traffic.
You can provide incentives such as discounts or freebies for referrals that result in sales.
Engaging with Customers
Engaging with customers is an essential part of promoting a website. This involves responding to customer comments, queries and feedback on social media and other platforms.
Engaging with customers in a friendly manner and providing them with helpful advice or solutions will result in good customer relations.
Are Your Marketing Strategies Working for You?
You will want to use various tools to determine whether or not your promotional strategies are performing to your expectations. Here are some ways to track performance and ensure that each promotion strategy is helping you meet your marketing goals.
Analyze Data and Trends to Gage Your Promotion Efforts
Collecting information from analytics tools to track the performance of your campaigns helps you gage their effectiveness. Analyzing this data allows you to identify trends in user behavior so that you can adjust your campaigns accordingly.
This data will help you ascertain whether or not your website promotion ideas and strategies are correctly tailored to your audience. Analyzing data and trends can help you improve your strategies to reach more customers.
Review and Monitor Progress
Track the performance of your marketing efforts and ensure that you are meeting your goals by reviewing customer feedback, website analytics and other data to identify areas for improvement. Reviewing and monitoring progress can help ensure that your website reaches the right audience and increases visibility. It also allows you to make necessary changes to maximize results.
Don't Forget to Use Mobile Optimization
Mobile optimization is an important part of promoting a website. This involves ensuring that your website is optimized for mobile devices and can be easily accessed from any device.
Additionally, you should ensure that all content is optimized for performance and tailored to different screen sizes.
We hope you have found this article, How Do You Promote your Website?, helpful. It is important to keep in mind there are many strategies available to help you maximize your efforts. You can use a combination of these strategies to build the perfect promotion plan for your website.