Imagine waking up one day in a new location, completely free from the same old routines and mundane daily life. The sights, sounds, smells and even the language are different. This is something that traveling can offer—an adventure with endless possibilities to discover and learn. But did you know that traveling can also profoundly affect your personality?
This article will explore how traveling can open up new personal growth and development possibilities.
What is Personality?
Personality can be defined as an individual's distinctive patterns of behavior, thought and emotion that are consistent over time. These patterns are believed to be shaped by psychological mechanisms such as genetics or environmental factors.
Generally, in psychology, several models of personality attempt to explain how a person's behavior is shaped. These include the Big Five Model, which looks at five broad dimensions of personality: Neuroticism, Extraversion, Openness to Experience, Agreeableness and Conscientiousness.
How Does Travel Affect Personality?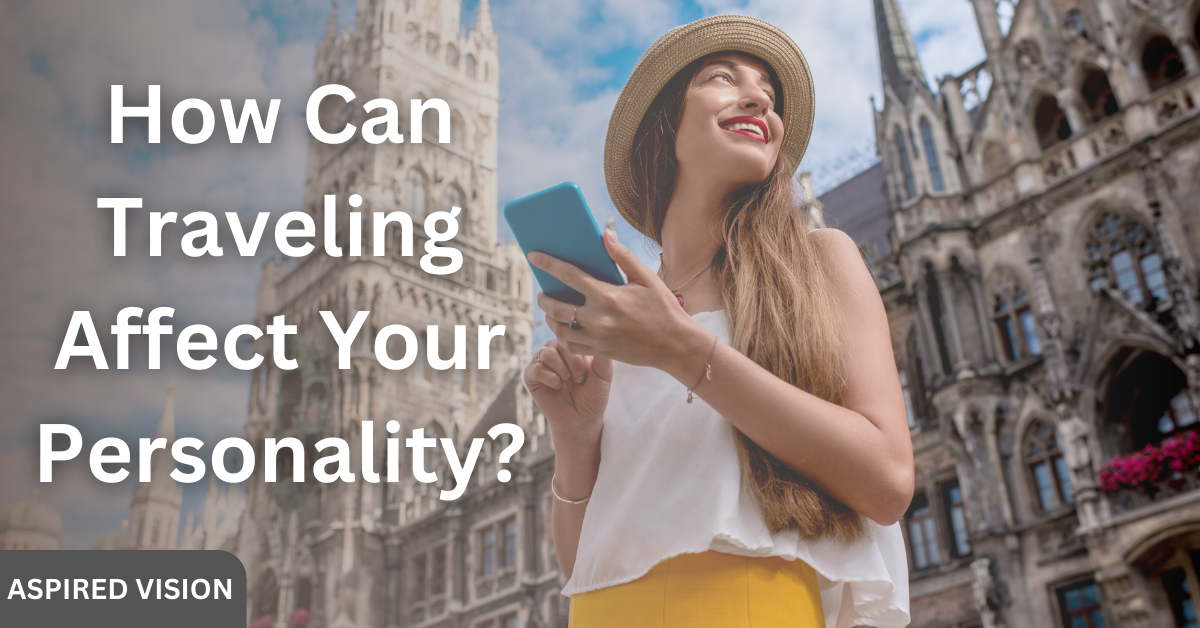 Human personality is complex, and it is impossible to draw a clear-cut answer as to how travel affects personality. However, several factors can come into play when considering this question.
Expand Comfort Zone
One way travel affects one's personality is by expanding an individual's comfort zone. When traveling to unfamiliar territories, travelers are exposed to different cultures and lifestyles that they may not be familiar with. This can lead to a greater understanding, appreciation and acceptance of new ideas and perspectives.
Exposure to new environments can also lead to increased self-confidence and a greater willingness to take risks. Additionally, this exposure can help individuals develop their problem-solving skills as they learn how to navigate unfamiliar locations and follow rules in different cultures.
Emotional Stability
Another way that travel affects one's personality is by increasing emotional stability. When individuals travel, they are exposed to different environments and experiences that can be challenging and difficult. These situations can cause stress and anxiety, but coping with these emotions healthily can help increase an individual's emotional stability.
Travelers are also often required to manage their time efficiently and plan ahead, which can help them to become better organized and develop a greater sense of responsibility. Consequently, such skills can contribute to an individual's emotional stability and resilience.
Personality Dimensions
A recent study observed extended travel influenced personality dimensions. The study found changes in all five personality dimensions by administering personality inventories to a control group and travelers engaged from different countries and cultures.
The most notable change was an increased openness to experience due to exposure to new cultures and ways of life. The study also found increases in extraversion and conscientiousness and decreases in neuroticism and agreeableness.
The promoted goals related to openness, curiosity and flexibility were found to be the most significantly increased in travelers experiencing culture shock.
Change in Perspective
Overall, travel can have substantial impacts on an individual's personality. Through being exposed to different cultures and environments, travelers gain a greater appreciation for diversity as well as a new perspective.
In addition, traveling has also been found to increase self-confidence, emotional stability, and openness to experience. All of these factors contribute to a positive change in personality and can have a lasting effect on an individual's mindset.
Ultimately, traveling has the potential to be an incredibly enriching experience that can lead to personal growth and development. Whether for leisure or work, exploring new places can be a rewarding journey that offers unique insights into different cultures and ways of life.
New Connections
Traveling can also be an excellent opportunity to meet new people and make meaningful connections. Being exposed to different cultures and lifestyles provides the perfect platform for travelers to share experiences, build relationships and develop interpersonal skills.
Furthermore, such encounters can give travelers valuable insights into different customs and traditions and a greater understanding of how people interact within various cultures. This can help travelers become more adaptable and open-minded when interacting with people from different backgrounds.
Also, meeting new people while traveling can provide access to otherwise unavailable resources. Through these social interactions, travelers can gain valuable information about the place they are visiting and an opportunity to make lasting friendships.
Deeper Appreciation of Life
Traveling also allows individuals to gain a deeper appreciation of life and all its wonders. Exploring new places can give travelers a greater understanding of our world and fresh perspectives on truly appreciating life.
By being exposed to different cultures, beliefs and customs, travelers can gain an appreciation for the beauty of our planet, as well as its diversity. This, in turn, can lead to a greater sense of purpose and understanding, promoting feelings of joy, contentment and overall well-being.
Moreover, traveling can also allow individuals to challenge themselves and push their boundaries. By doing so, travelers can gain greater confidence in their abilities and a deeper appreciation of life.
Lifetime Memories
Traveling also has the potential to create lasting memories that can stay with an individual for years to come. Exploring different places and cultures can give travelers remarkable experiences that are hard to forget. Such experiences can be a source of comfort and joy, as they serve as reminders of the beautiful things life has to offer.
Furthermore, traveling can also be a great way of capturing the beauty of our world in photographs and videos that can be shared with friends, family or even strangers. Doing this allows travelers to share their journey with others and helps to spread positive messages about different cultures.
Exploring Unfamiliar Territory and Promoting Goals Related to the Journey
When it comes to exploring the unfamiliar territory and promoting goals related to the journey, there are a few tips and suggestions that can be helpful.
Plan Ahead
When embarking on a journey, it is essential to be prepared and organized to make the most of your experience. Planning ahead and thoroughly researching your destination will help you to gain a better understanding of where you are going, as well as what to expect when you arrive.
Take a Personality Inventory
It is also beneficial for travelers to take a personality inventory before embarking on their journey to understand how specific experiences may affect their personality. Knowing how different environments or activities can cause observed personality changes can help travelers better prepare for their trip and be more conscious of their feelings.
Utilize Your Social Network
In addition, utilizing your social network is also a great way of connecting with locals and gaining valuable insights into unfamiliar territory. This can be a great way of gaining access to resources that may not ordinarily be available.
Set Goals
To make the most of their journey, travelers need to set attainable goals related to their experience. Goals such as learning something new or exploring a particular area can help provide structure and focus for travelers and can help prevent them from feeling overwhelmed in unfamiliar territory.
Be Open to New Experiences
By taking a road trip, travelers can gain a greater perspective on the world and learn more about themselves. Through exploration and discovery, traveling can allow people to embrace change and fully appreciate what it means to appreciate life truly.
Safety and Security
Finally, travelers need to remain safe and secure during their journey. Staying aware of the local laws and regulations will help keep travelers out of trouble. Also, it is essential to complete tasks or errands before leaving home to avoid any unnecessary delays during your journey.
Traveling can positively affect an individual's personality by providing exposure to different cultures and environments, improving self-esteem, emotional stability and openness to new experiences.
Exploring unfamiliar territory can also promote goals related to the journey, such as learning something new or gaining insight into different cultures. Ultimately, traveling can shape and transform an individual's outlook on life and create lasting memories.