How do you stay organized and up to date with your responsibilities? Are you working on multiple projects? Do you have a small business? Are you looking for ways to optimize productivity or project management? Do you want to streamline workflows?
Knowing where to begin can be daunting. Juggling multiple tasks can often lead to feeling overwhelmed and stressed out. You may feel like you're losing ground instead of making progress.
Well, perhaps Asana is the solution to your problems. Asana is an agile project management tool that can assist businesses of all sizes manage their projects, tasks and workflow.
In this article, we'll introduce you to Asana and show you how you can use it for your business. We'll cover creating tasks, managing projects, collaborating with team members and more.
What is Asana
Asana is an application that works on both the web and mobile. Asana is designed to help teams organize, check, track and manage their business work. It's a powerful tool with task management software that enables businesses to streamline tasks, project management, communication and team collaboration.
Asana helps project managers and teams create tasks, define project goals, assign particular tasks with due dates, review project progress and ensure everyone is on the same page. Users can set reminders for tasks, attach files to tasks and communicate with multiple team members inside a project.
By using Asana, businesses can easily establish a project or task management system that is simple, intuitive and customized to their specific needs.
Project Management Software
There are a variety of other online project management software tools currently available. Here are a few examples:
Gantt Chart. A chart used to represent a project's timeline, showing the start and end dates, milestones and other tasks associated with the project.

Kanban Board. This tool is based on the Agile methodology, which allows teams to keep track of their tasks and progress.

Time Tracking Software. This software helps team members track and manage time spent on tasks and other activities associated with the project.

Collaboration Software. This tool allows teams to communicate, share documents and collaborate easily with other team members..
Features of Asana
Asana consists of some robust features, which are stated below:
Track Progress
Asana provides a digital platform to track existing and recurring tasks and easily manage projects. With Asana, tasks can be easily assigned to team members in order to keep track of their status, prioritize tasks and much more.
User Provisioning
Asana helps users focus on task completion by managing task lists and breaking down long-term objectives into smaller tasks. It is especially helpful for large businesses with multiple teams working on different projects.
Integration
Asana integrates with other popular project management tools, such as Adobe Creative Cloud, making task tracking easier.
Task Management
Asana also provides features such as task reporting, task automation, task reminders, communication tools and task tracking. With these features, Asana makes task management easier and more efficient.
Easy-to-Use Interface
It provides users with all the necessary tools to manage tasks efficiently and effectively. With its easy-to-use interface and task management features, Asana is the perfect task management solution for any business.
Asana Templates
Asana features a project management template to assist you in planning, tracking and finishing your subsequent project, regardless of whether it is a product launch or a marketing campaign.
Comparison of Project Management Tools with Asana
For teams of all sizes, Asana is a simple-to-use project management tool. It helps teams to organize their tasks, set deadlines, and assign responsibilities to other team members. Asana allows teams to easily collaborate on projects and tasks without switching between other project management tools.
Compared to other project management tools, Asana offers a range of features that make it stand out from the crowd.
With flexible task management, users can easily adjust tasks, assign them to other members and follow up with their progress.
Asana also enables increased data control when assigning and tracking tasks. This data can be used to understand better how team performance contributes to business goals.
Is Asana a Good Project Management Tool For Small Business Owners?
Asana will handle all the complicated processes, freeing management to concentrate on increasing production. One tool can be used to manage everything. Asana is regarded as the perfect software for small businesses since it has the best user experience.
Asana facilitates communication, helps manage projects and boosts productivity. For businesses looking for a simple yet powerful solution to managing projects and tasks, Asana is an ideal choice.
Therefore, if you operate a small business, trade on Amazon or use any other e-commerce platform, Asana is an excellent tool to help you reach your goals. Whether you manage employees or work in sales, this is the ideal tool for boosting productivity.
Asana stands out among other project management tools.
Boost Productivity Through Asana
Asana allows custom rules, custom fields, agile project management, custom branding, priority support and automated processes, making it easier to streamline any manual process. It can lead to an increase in productivity, as well as clearer communication among members of the team.
With Asana, you can customize the workspace to fit your team's needs. Create customized project boards, to-do lists, private projects and business plans and meet deadlines with ease. It is also possible to assign tasks for team members, allowing for greater accountability and more efficient collaboration.
How Do Businesses Use Asana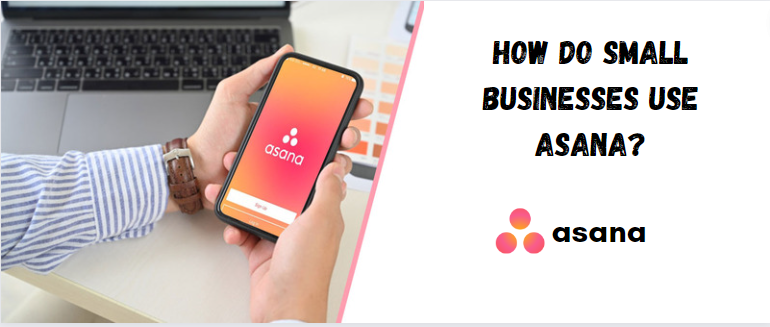 Any team inside the organization can monitor development, spot roadblocks and work together on projects. Many businesses use Asana to take care of the following tasks:
Multiple Project Views
Asana offers customers a variety of project views, including Kanban boards, lists, calendars, portfolios, google drive, workloads and timelines, to see and manage activities.
Automation Of Process Management
Automating procedures, routine activities and workflows that are shared with your other business tools is quite simple with Asana.
Collaboration of Teams
Teams can collaborate by using a calendar view to work around one another's schedules and stay informed of any changes or advancements without constantly exchanging emails.
Get Started With Asana
Here are some of the features of Asana:
Create Tasks
You may add new tasks, edit old ones, combine two tasks, print them and even delete them in Asana.
Delegate Tasks
You must designate a team member to assign tasks. Additionally, a deadline will be established, allowing the assignee to get alerts as the deadline approaches.
Workflow Frameworks
Workflow organization is crucial in a commercial setting. Asana's project list view and board view both let you create workflows.
Manage Projects
You can use a variety of tools to manage projects efficiently with Asana.
How Asana Benefits Small Businesses
The following are the benefits of Asana for small businesses
1. Simple Task Management
Individual tasks are clearly charted, making it easy to see all projects at once. Attachments for specific tasks can be added to the chart, which makes it easy to understand all aspects of a task being considered.
2. Workflow Automation
The workflow is what has to be done to achieve the output. This process results in efficient work by keeping everyone aware of tasks, assignments, progress, etc.
3. Agile Management
In the manual workflows, you probably used sticky notes on noticeboards for the To-Do list, In Progress and Done categories. It offers a means to use the cards visually to see what needs to be done. For agile and scrum management, it works best.
4. User-Friendly Applications
For customers to stay informed when away from their desktops, Asana also offers mobile versions for iOS and Android. It is accessible both offline and online.
5. Bridges the Communication Gap
Vendors, managers, team members and clients may be individually sharing information throughout a project. To prevent misunderstandings, Asana keeps all communication in one location.
Asana Pricing Options
Asana offers different pricing plans, which include basic, premium, business and enterprise. Business owners can use any plan to meet their requirements.
The basic plan is for beginners and is free of charge. We recommend that small business owners first become familiar with Asana by choosing the basic plan. Once the features and services are understood, if a business wants to increase capabilities, they may then choose a different plan that will do more to meet their specific needs.
The free basic plan includes unlimited messages, activity logs and file storage (100MB per file). And you'll be able to collaborate with up to 15 teammates.
Also included in the basic plan are: calendar view, board and list view projects, due dates, project brief and overview, project management, iOS and Android mobile apps, time tracking with integration, hundred-plus free integrations with your favorite apps.
If you choose the premium version, you'll have access to many more features. They include the NEW workflow builder, advanced search, unlimited free guests, forms, rules, start time and dates, task templates, projects, financials, targets, milestones, private teams and more.
You can check out the details of the pricing plan on asana.com
Project management technologies are needed for efficient and quick project delivery for an ever-increasing internet business industry. These tools greatly improve workflow efficiency with key features to manage tasks, handle unlimited projects, track progress, set deadlines, assign responsibilities, etc.—all the requirements necessary to meet deadlines and bring success to any small business.
You can quickly determine whether Asana is the best option for your business by examining all the features we've covered. It truly is the ideal tool for small but rapidly expanding businesses.