A family business is unique in that it combines the worlds of business and family. Understanding how to effectively utilize family values within a business setting can give such operations an edge over their competitors, which goes beyond tangible or measurable qualities.
This article will explore the impact of family values on the success and sustainability of both small and large family businesses and how those values can be used to create a competitive advantage.
What Are Family Values?
When examining family values, it is essential to distinguish between their personal values and those shared within the business.
Family businesses need to identify the core values that the company should be built around and then ensure that all family members share these same beliefs. This will create an environment that encourages collaboration, trust and respect, which is essential for any successful business.
Family values can be anything from a commitment to hard work, honesty and fairness to celebrating special occasions or upholding religious beliefs. Depending on the family's cultural background, these values could vary significantly across generations, yet remain universally accepted.
The Impact Of Family Values On Business Strategy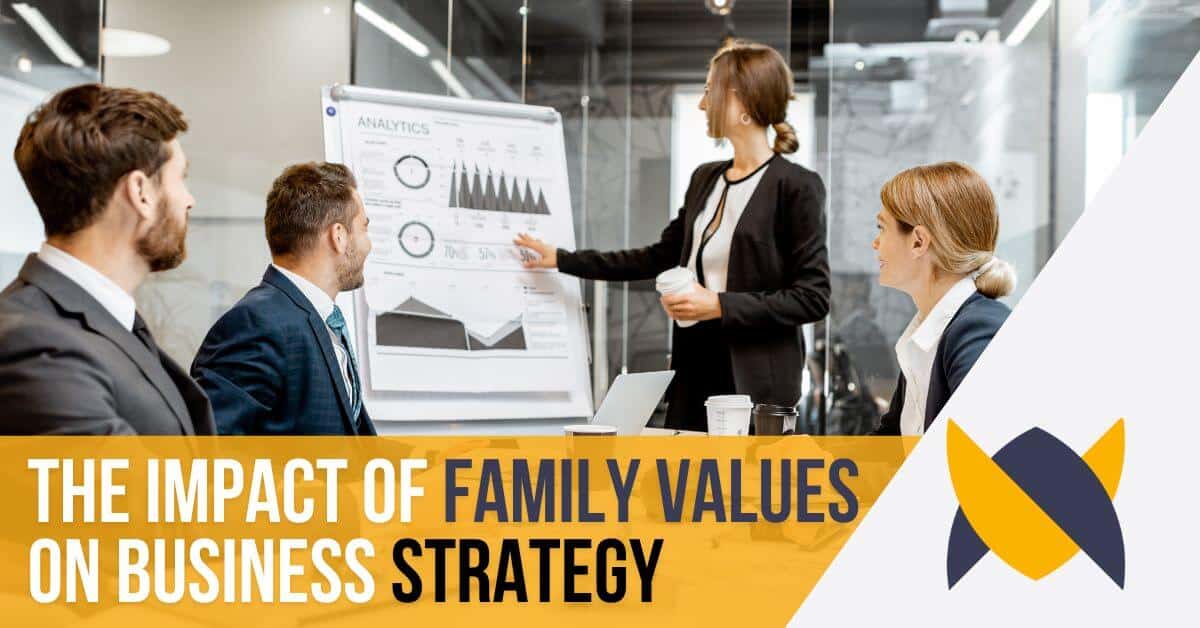 Family's values can also play an essential role in a business's strategic decisions. For example, family-owned businesses may focus on long-term growth rather than short-term gains.
This could come from investing in research and development, diversifying operations, or expanding into new markets.
The strategic decisions that a family business makes should be rooted in its core values, so families need to remain true to themselves and their mission. Family businesses are unique in many ways, with shared values playing an integral role in the business's success.
By taking the time to identify those values and incorporating them into their operations and decision-making, families can create an organizational culture that is both trusted and appreciated.
Family values will help guide a business and ensure it remains successful in the long run. Thus, they should be taken seriously as they are essential for any family business's success.
Family Business Values: The Foundation Of Success
The values shared by a family can significantly impact how successful their business is. These values can range from core values of respect, honesty and integrity to specific traits like ambition, reliability and dedication.
These shared values shape the culture of a family business and serve as a guiding force in decision-making and operations.
A family's values can also create a differentiated organizational identity, which can be a significant source of competitive advantage.
When the business's core values align with those of the family, it creates an atmosphere that is both welcoming and motivating for employees. This unique brand identity helps attract customers and talented staff with shared values and interests.
How Does Family And Culture Influence Business?
When it comes to family values, culture plays a significant role. Culture shapes the way we think about and interact with others. It influences our beliefs, values and behaviors.
Families from different cultures have different values. For example, some cultures highly value education, while others may prioritize family unity above all else.
Culture also affects the way we view gender roles and relationships. In some cultures, women are expected to be submissive to their husbands, while men and women are considered equal partners in others.
Culture can also influence the way we run our businesses. Family companies often reflect the values of the family that owns them.
For example, a family that highly values education may start a business that provides educational services or products. Or a family that views women as equals may start a female-owned and operated company.
Understanding the role of culture in shaping family values can help us better understand how those values influence the business world. We can create a more inclusive and understanding workplace by considering the different cultural backgrounds of our employees, customers and partners.
The Impact Of Technology On Family Values
In the past, family values were passed down from generation to generation through stories, songs and ceremonies. Today, technology plays a significant role in how families communicate and interact. The internet, social media and mobile devices have changed how we share information and connect with loved ones.
Families can connect with anyone anytime and stay in touch more efficiently than ever. Technology has also made it possible for families to share important life events and memories with each other instantly. In addition, many families use technology to bond with each other through shared interests and experiences.
On the other hand, some experts believe that technology harms family values. With so much information and media competing for our attention, focusing on meaningful relationships or shared experiences can take time. In addition, technology may strain family ties by creating an environment of competition and comparison.
Overall, technology has profoundly impacted family values, both positively and negatively. It's important to recognize the influence of technology in our lives and take steps toward creating meaningful relationships with our loved ones.
Understanding how technology affects family values can help foster healthier and more successful businesses.
The Changing Face Of The Modern Family
In recent years, the traditional family unit has undergone a significant transformation. In particular, the nuclear family—consisting of a married couple with their dependent children—is no longer the dominant family type in many parts of the world.
This shift from the nuclear family model has been driven by several factors, including increased divorce rates and cohabitation rates and more people choosing to remain single or childless. As a result, there are now a wide variety of family types and arrangements.
Despite declining popularity, the nuclear family remains the most common family type in many countries worldwide. A nuclear family typically consists of a married couple and their dependent children, although it can also refer to any unmarried couple living together with their children.

An extended family is typically composed of a nuclear family, plus additional relatives such as grandparents, cousins, uncles and aunts. Sometimes, an extended family may include non-blood relatives such as in-laws and step-children.

A single-parent family consists of one parent raising one or more children independently. This type of family arrangement has become increasingly common in recent years, due to rising rates of divorce and cohabitation breakdowns.
In a rapidly changing world, businesses must be prepared to adapt to new family trends and values to succeed.
Creating A Family Business Culture: What Does It Take?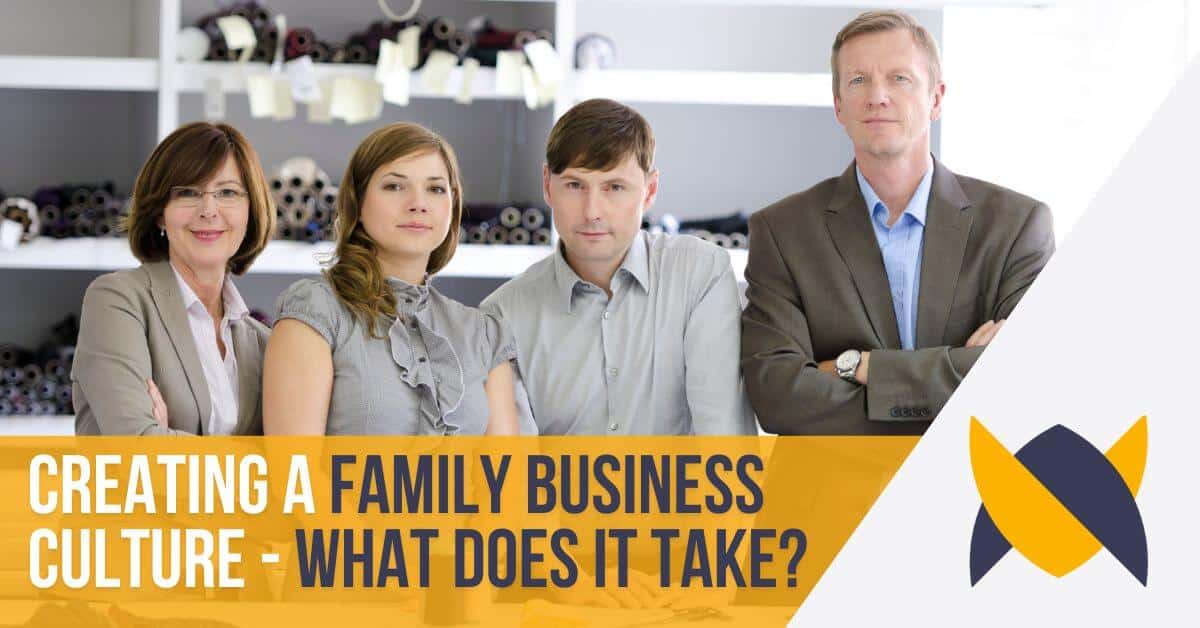 Successful family businesses are built on solid foundations of trust and unity. A family business must create a unique culture that nurtures a sense of community and encourages collaboration between generations.
The key is to strike the right balance between family values and professional standards.
Identifying Core Values
The first step towards building an influential family business culture is for families to identify their core values.
These values should be in line with the company's mission statement and should be communicated to all stakeholders. They should also form the basis of decision-making and operations.
Encouraging Communication
For family values to be successfully incorporated into a business, open and honest communication must be encouraged throughout the organization. This includes formal meetings with specific agendas and informal conversations where ideas can be shared.
By creating a culture of communication and collaboration, family members can better understand each other's needs and values, leading to improved decision-making.
Encouraging Respect
Respect for one another is also essential in any family business. This involves recognizing each member's individual contributions and acknowledging everyone's opinion as valid.
Respectful communication will help family members work together and come to decisions that are in the business's best interests.
Training The Next Generation
It is also essential for families to invest in training their next generation of leaders. This includes teaching them about the business's values, traditions and history and providing them with the necessary skills to succeed.
By investing in the next generation, families can ensure that their business is passed on and remains successful for years.
Family businesses often have a unique advantage over traditional corporations due to their shared family values and a strong sense of corporate value. This can be especially beneficial when managing complex projects or challenging global economic environments, as well as encouraging innovation in the workplace.
These qualities make family firms successful, ensuring that for generations to come, these companies will continue to thrive.
However, it is vital to remember that family values can also create business challenges, and finding a balance between stability and flexibility is critical. With the right approach, families can use technology to stay connected in meaningful ways and ensure their business remains competitive.