Do you ever find yourself working on a task and feeling tired or in need of inspiration? You're not alone. We can all use an occasional boost of energy to get us through tough projects or monotonous tasks. So what could help give you that extra push? Music!
Music can raise your spirits, enhance cognitive function, soothe your soul, help you stay focused and even boost productivity. While some prefer soothing sounds while they work, others opt for more energizing music.
Recommended types of music to enjoy while working are classical, instrumental, sounds of nature and cinematic. These genres tend to provide background noise that may help improve one's mood or mental state.
For example, nature sounds such as flowing water or birds chirping and other animal noises can add a quiet ambiance to an office environment with stressful working conditions.
Let's explore how various types of music affect productivity and how they can boost yours!
How Music Affects Productivity
Research shows that playing background music in the workplace can improve morale and reduce stress levels among workers. Music has the ability to keep employees focused on their job, allowing them to concentrate and tune out any outside interruptions.
However, often productivity depends on the type of music selected. Listening to soothing sounds or ambient music—instrumental music, music with no lyrics or white noise—can improve focus when performing cognitive tasks requiring one to concentrate.
On the other hand, fast music such as pop or hip-hop can make mundane daily tasks seem less monotonous and help boost productivity and mood.
Boosting Efficiency
Listening to music that you love can have a major impact on your productivity and inspiration levels. Keep in mind that while listening to popular music, hearing the same songs over and over may have a negative affect on co-workers. If possible, create a playlist that includes all types of music to help keep morale and productivity levels up.
Also, maintain a comfortable noise level when listening to music, as you don't want background music to become distracting noises.
Impact on Mood
Music has the power to impact your mood in a big way. Studies show that listening to upbeat music can boost creativity and improve your sense of well-being. On the other hand, listening to slower-paced music can create a calming effect, allowing you to relax and improve focus on the task at hand.
So listening to the correct type of music can be a great way to improve productivity and reduce stress levels.
Reduce Stress
Studies have also shown that relaxing music can reduce stress and improve overall well-being. Listening to slower-paced, instrumental music can help you focus on the task at hand and create a calming atmosphere. This type of music is particularly effective for reducing anxiety in high-stress situations.
Six Genres of Music that Increase Work Productivity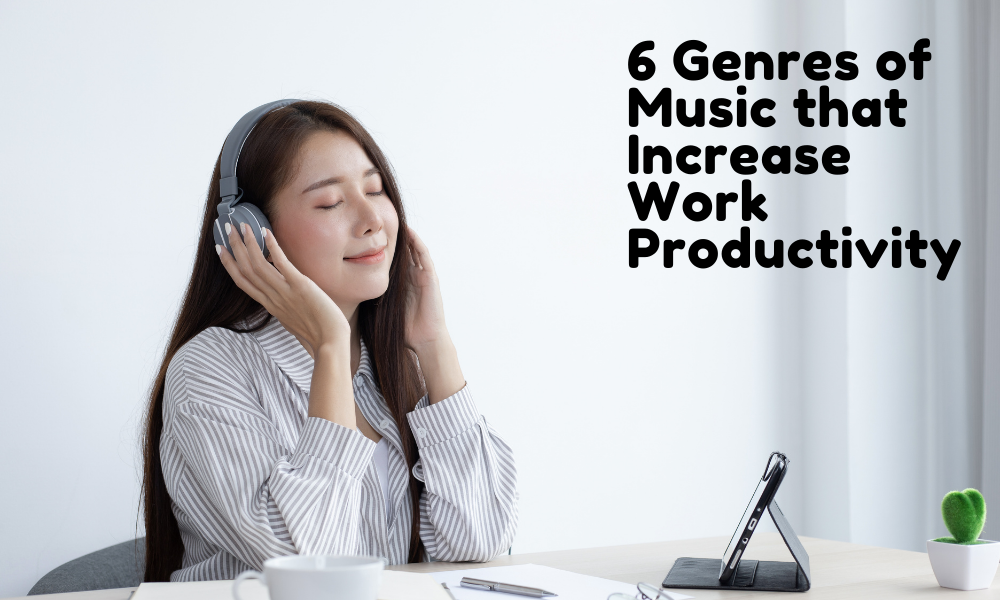 The following six music genres are recommended to increase work productivity.
Classical Music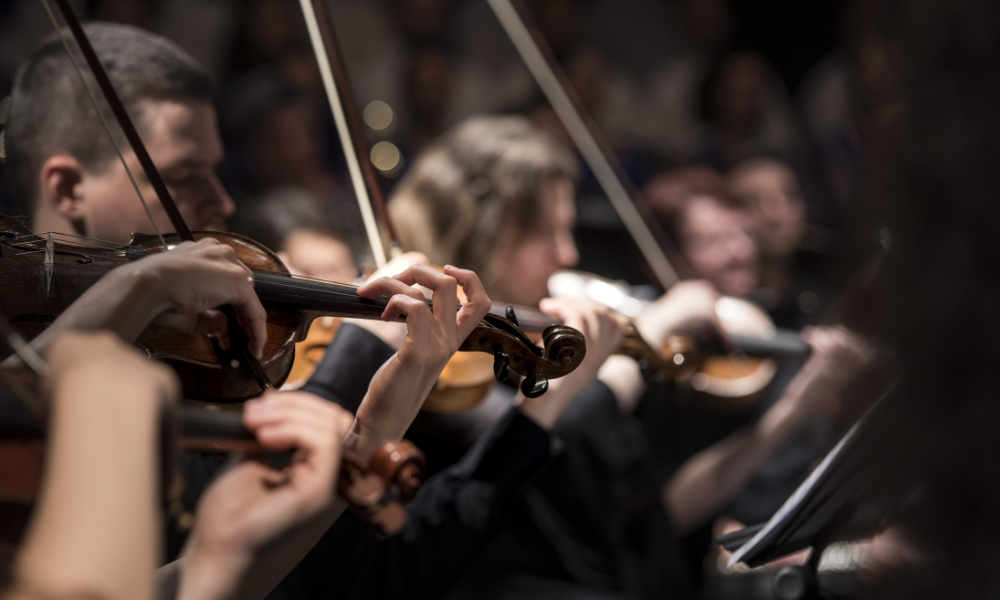 Classical music is an excellent choice for work productivity. It has been proven to reduce stress and improve concentration.
This genre is perfect for those who need to complete a specific task or project, as it helps you stay relaxed while remaining focused. Studies have revealed the incredible power of classical music to boost brain activity and enrich health.
This phenomenon is often referred to as the Mozart Effect, which has been strongly supported by research. Listening to composers such as Mozart can effectively improve one's capacity for spatial problem-solving and shape manipulation.
Another study revealed that an impressive 88% of radiologists noted a notable improvement in their mood and clarity when playing baroque music. You can try out Antonio Vivaldi's "The Four Seasons" or the iconic "Moonlight Sonata" by Ludwig van Beethoven.
Instrumental Music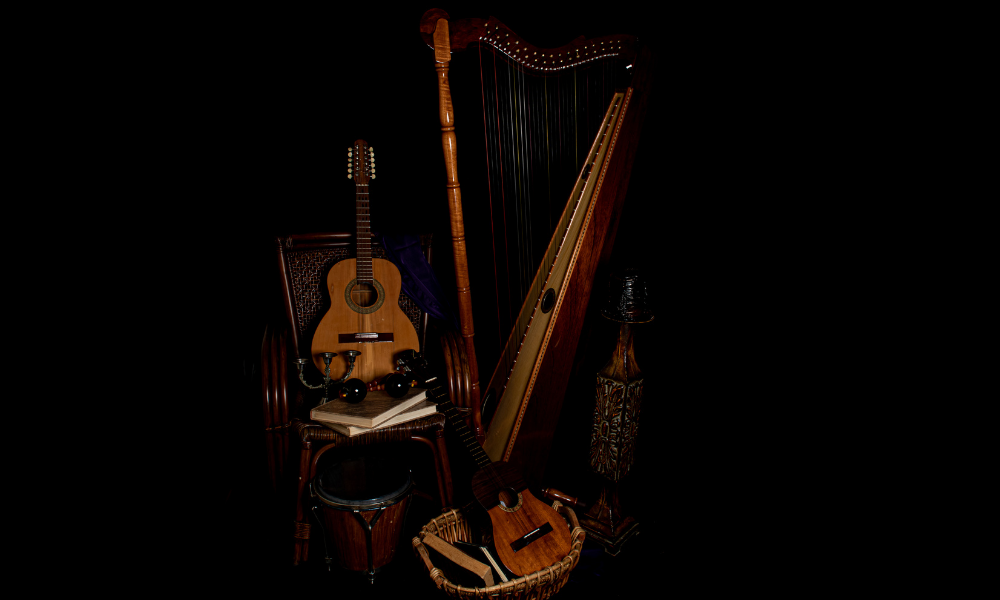 Instrumental music is a great choice for focus-oriented tasks, as it helps one focus on the task without getting distracted by words or melodies. It can also create a calming atmosphere that helps reduce stress levels.
This genre includes classic symphonies and jazz fusion tunes. You can listen to instrumental versions of popular songs or albums from specific artists such as Yanni, Tangerine Dream, Joe Satriani, John Willam and many more.
Ambient Music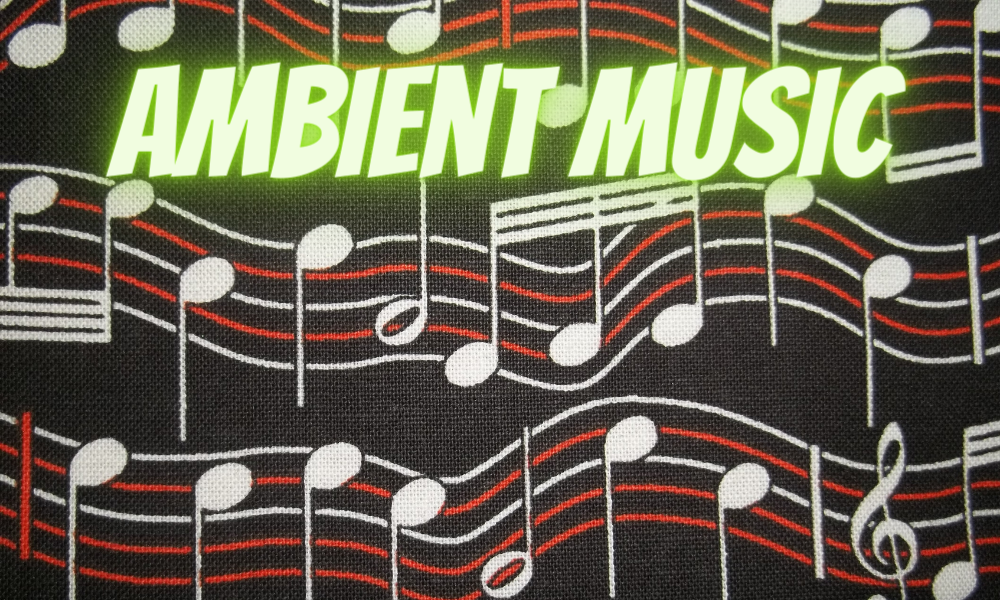 Ambient music has been widely used in workplaces to keep workers motivated and productive. It creates an unobtrusive background sound that doesn't distract you from your work. Ambient music is the ideal soundtrack for those looking to stay productive but, at the same time, crave a bit of background noise.
This genre includes many sub genres, such as new age, space music, drone music, chill-out, etc. You can listen to the popular music "Café del Mar" series or albums from artists like Brian Eno and Aphex Twin.
Nature Music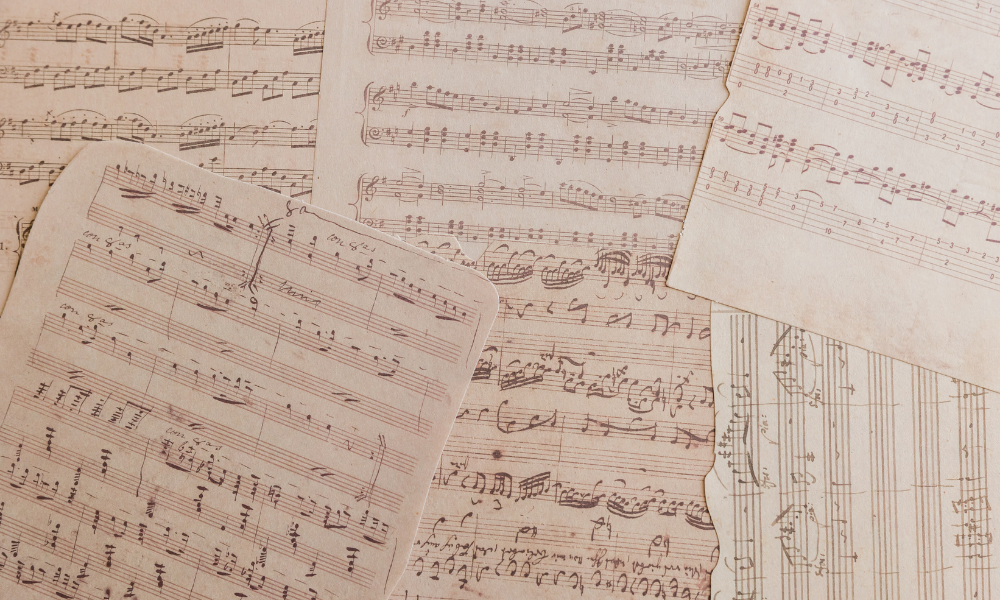 Listening to nature music is a great way to reduce stress and anxiety, as it creates an atmosphere that is both tranquil and energizing. Nature sounds can also help you focus on your work as they block out other noises and provide peaceful background noise.
Harmonious sounds like running water, rainfall and rustling leaves are often conducive to relaxation. Meanwhile, jarring noises from birds and animal noises can be disorienting.
Video Game Music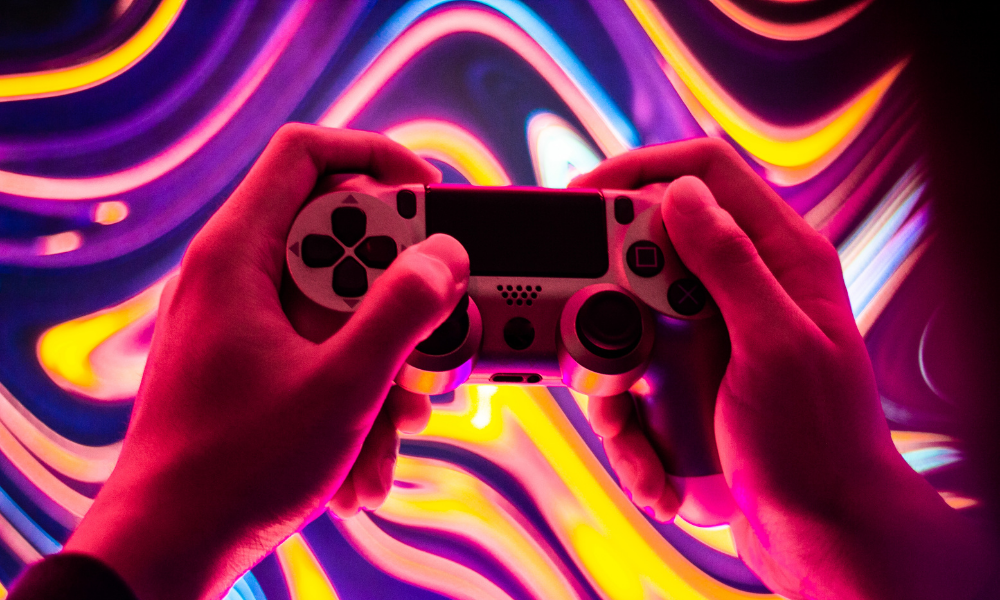 Video game music is an excellent option if you're on the hunt for tunes to keep your productivity level up. It has been proven to help its listeners stay focused thanks to its subtle yet engaging soundscape, providing just enough audio stimulation without being too distracting.
Game soundtracks range from nostalgic 8-bit melodies to epic orchestral themes, so there's something to suit everyone's taste.
If you're searching for an engaging way to stay productive, Final Fantasy, The Legend of Zelda, Mario and Sonic the Hedgehog are all popular picks!
Cinematic Music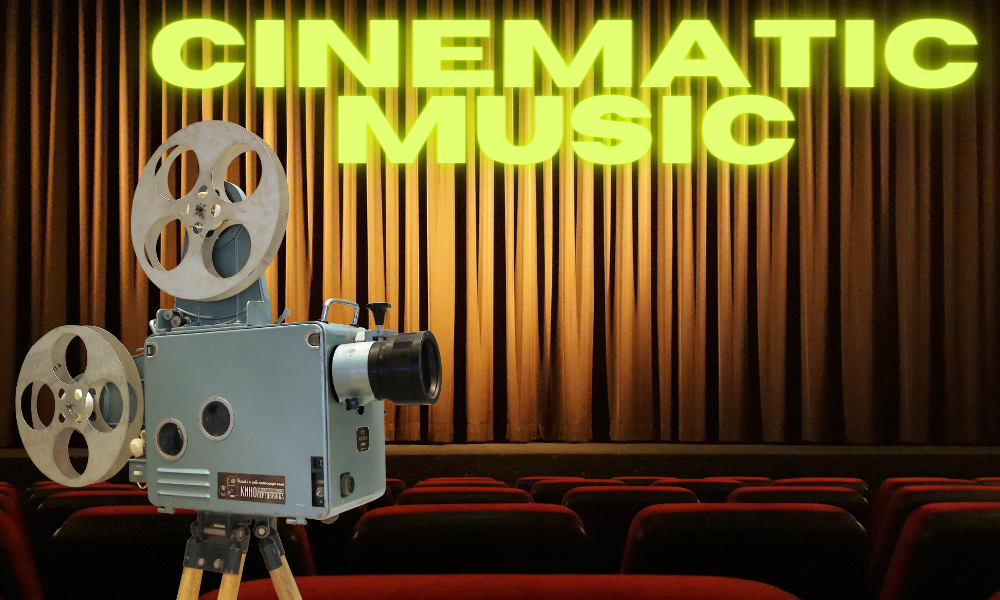 Cinematic music is movie and television soundtrack-inspired music. Film composers like John Williams, Hans Zimmer and Ennio Morricone are credited with bringing it to prominence. Music from this genre includes epic orchestral themes and sweeping soundscapes that can create a dramatic atmosphere to help you stay focused on your work.
This captivating genre of music has been featured in countless renowned films and television series such as Harry Potter, Star Wars, The Lord of the Rings, Godfather, Game of Thrones, etc.
With albums available from celebrated composers or individual tracks taken directly from legendary movies like "Schindler's List" and "Pirates of the Caribbean," this type of music is sure to boost your productivity!
Guidelines for Creating a Music Playlist
There are some guidelines you can follow to ensure that music does not become a distraction:
Keep the music low and make sure it's at a comfortable volume.

Choose music with no lyrics or vocals.

Try to keep music genres consistent as switching between styles can be distracting.

Aim for music with a moderate tempo, as music with faster tempos can be too stimulating, and music with slower tempos might make you feel lethargic.

Set a limit for music duration and stick to it.

Make sure that music is appropriate for the workplace and won't offend others.
Music has been linked to motivation and productivity, from music therapy programs specifically designed to increase focus music to more recent music trends. It's important to note that music isn't a one-size-fits-all solution for improving work productivity.
Everyone responds differently, and it is best to find out what music works best for you and create a music playlist that you can use when working.
What type of music do you think increases your work productivity? If you haven't found the perfect music yet, don't be afraid to experiment with different genres and find out what works best for you! Good luck and happy listening.