When you're an entrepreneur building your startup towards success, from starting a company to marketing to financial planning, you hardly have any moments for "me time." Here's a way to enjoy time relaxing while getting inspiration for your business.
It's pretty simple— watch shows for entrepreneurs, like business TV shows or documentary series that can get your thoughts provoked while leaving you inspired and motivated to challenge your brain even more.
So, let's look into some of the best TV shows that can leave you relaxed and inspired, helping you climb to the top of your business.
Must-Watch Business TV Shows for Entrepreneurs
Silicon Valley
Released on: April 6, 2014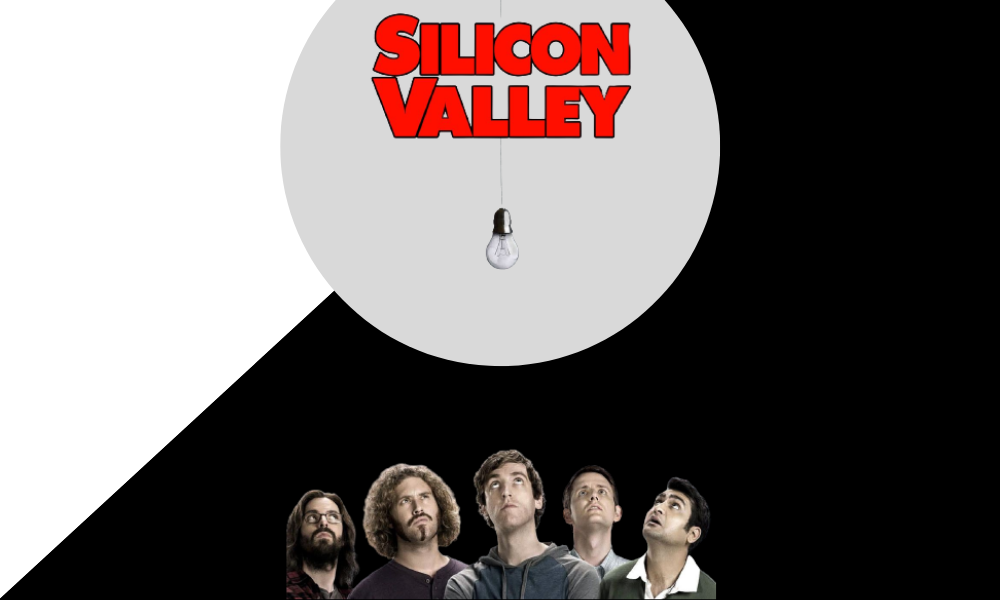 I had heard about this show for a long time and finally decided to watch it. And let me tell you, the binge-watch was completely worth it!
This show is a hysterical take on the startup ecosystem of Silicon Valley, which was originally inspired by the co-creator Mike Jude's experience as a member of a tech startup.
The plot comprises the adventurous journey of software programmers and developers attempting to work to the top with a game-changing product, the "Pied Piper."
The series has a total of 6 seasons, comprising 53 episodes, and last aired in December 2019. It features an amazing cast as well. Thomas Middleditch, Zach Woods, TJ Miller, and Martin Starr, along with many more from the cast, pushed this TV show's success to hoard many awards.
IMDb Rating: 8.5/10
Rotten Tomatoes Rating: 94%
Where to Watch It: Hulu, Disney+, and ESPN+
Shark Tank
Released on: August 9, 2009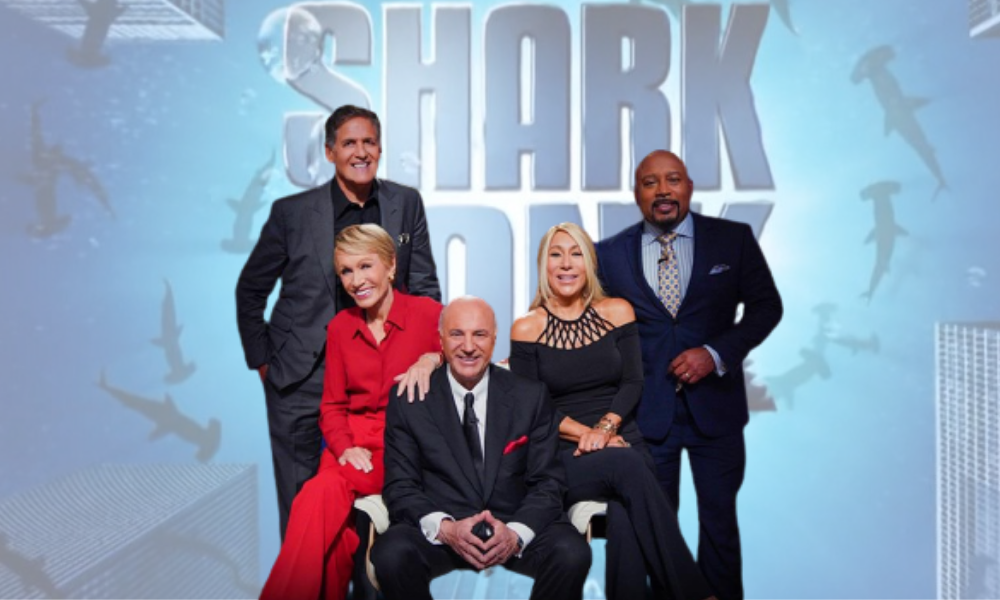 Undoubtedly one of the world's most hyped TV shows for entrepreneurs. So if you haven't watched it already, now's your time!
Shows such as Shark Tank will leave your mind baffled and inspired while you watch newbies with potential for entrepreneurship pitch their revolutionary ideas to investors and venture capitalists. If the response comes out positive, voila! The entrepreneurs now have their creative modern solutions, fueled with money out of the investors' wallets, to explore their future possibilities!
There's a catch here, though. Not all entrepreneurs succeed in their persuasion, which will also widen your horizons about the "not to do's" in your business.
IMDb Rating: 7.7/10
Rotten Tomatoes Rating: 84%
Where to Watch It: Hulu, Disney+, and ESPN+
Dragon's Den
Released on: January 4, 2005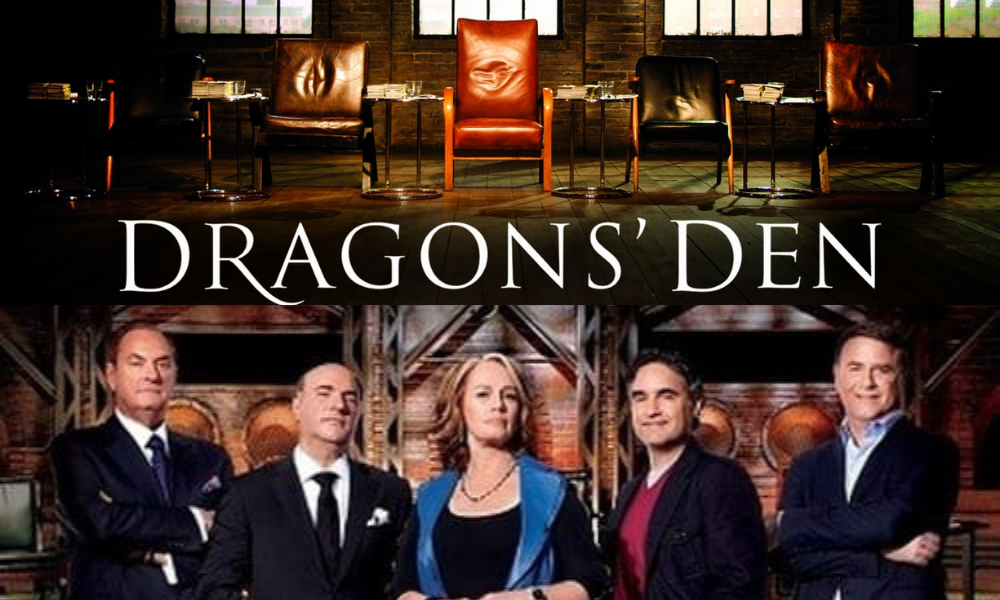 Yet one more reality TV series that will unlock your brain's potential to get your business up and running is "Dragon's Den."
Consisting of five multi-millionaires as the "dragons," entrepreneurs from across the world are given three solid minutes to pitch their entrepreneurial ideas to bag capital for their venture.
The hiccup, however, is that not all entrepreneurs succeed in convincing the panel when the "question and answer" session comes in. Even so, the entrepreneurs leave with a ton of insights and lessons regarding business via the investor's feedback, which is surely something you can look forward to learning and growing your own business.
IMDb Rating: 6.8/10
Where to Watch It: Netflix, BBC America
Better Call Saul
Released on: February 8, 2015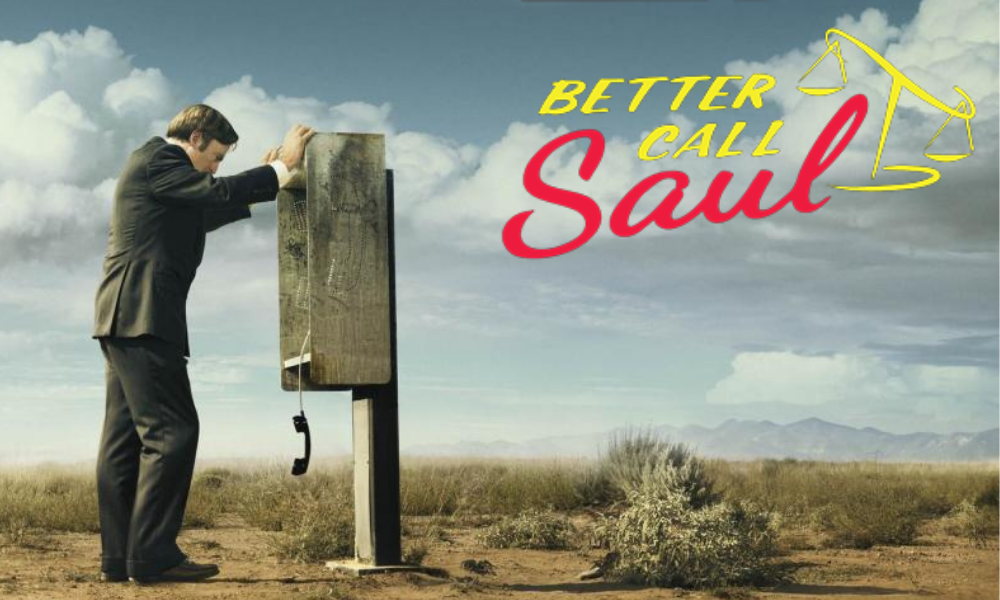 Even though it's safe to assume that this TV series is on your "already watched it, huh!" list, you can never recommend this enough to everyone!
When the main character, Jimmy, says, "Money is the point!" All the entrepreneurs out there can heavily relate to it. This show will surely help you think outside the box while watching the ex-con artist turned bush-league lawyer gradually transform into a damn good criminal defense attorney.
Not to spoil the show for you, but watching this show will also help you realize how even the most successful businesses can collapse in the blink of an eye.
Hence, to learn and understand more about contingency plans to flourish your startup, make sure to add this to your list if you haven't already.
Not to mention, this show is the prequel to the infamous "Breaking Bad" series, which is also a must-watch!
IMDb Rating: 8.9/10
Rotten Tomatoes Rating: 98%
Where to Watch It: Netflix, Amazon Prime
The Dropout
Released on: March 3, 2022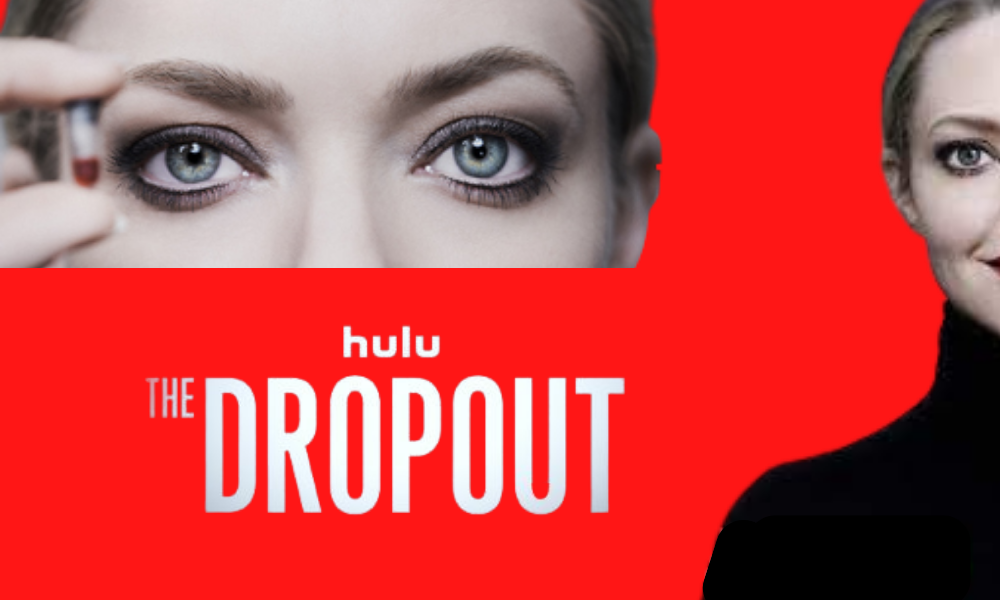 Another fine series offers a journey down the rabbit hole to the world of Silicon Valley, where "Fake it till you make it" is the ultimate chant for life.
The Dropout sequences the launching of a billion-dollar medical tech startup, Theranos. It portrays the invention of a revolutionary blood-testing procedure for herpes that shakes the whole medical world in awe.
Even though the initial success of Holmes, the founder of Theranos, was quite praiseworthy, things quickly started to go downhill while putting millions of lives at risk just for profit.
Featuring Amanda Seyfried as Ms. Holmes, along with Dylan Minnette, Ebon Moss-Bachrach, William H. Macy, and others as the cast, this TV series will definitely provoke your thoughts on the risk-to-reward ratio.
Assuming that you end up getting hooked on the series just like me and want to learn more about Theranos, give the book "Bad Blood: Secrets and Lies in a Silicon Valley Startup" a read. The Dropout is a lovechild of this fantastic book, and it definitely won't disappoint you, I promise!
IMDb Rating: 7.5/10
Rotten Tomatoes Rating: 89%
Where to Watch It: Hulu, Disney+, and ESPN+
Inside Bill's Brain, Decoding Bill Gates
Released on: September 20, 2019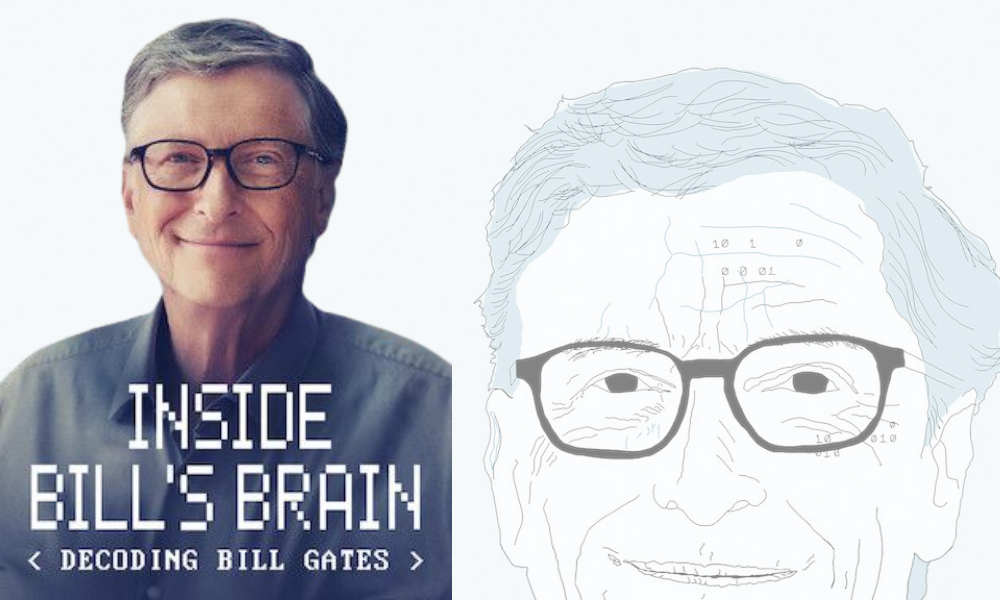 This docuseries comprising three distinct parts will give you an incredible ride into the mind of one of the world's most successful businessmen, Bill Gates.
Starting from his skills and visions to bringing some of the most exemplary companies to life, you'll undoubtedly finish the series being inspired and learning how to think like a boss to earn billions with each episode.
IMDb Rating: 7.9/10
Rotten Tomatoes Rating: 43%
Where to Watch It: Netflix
Girl Boss
Released on: April 21, 2017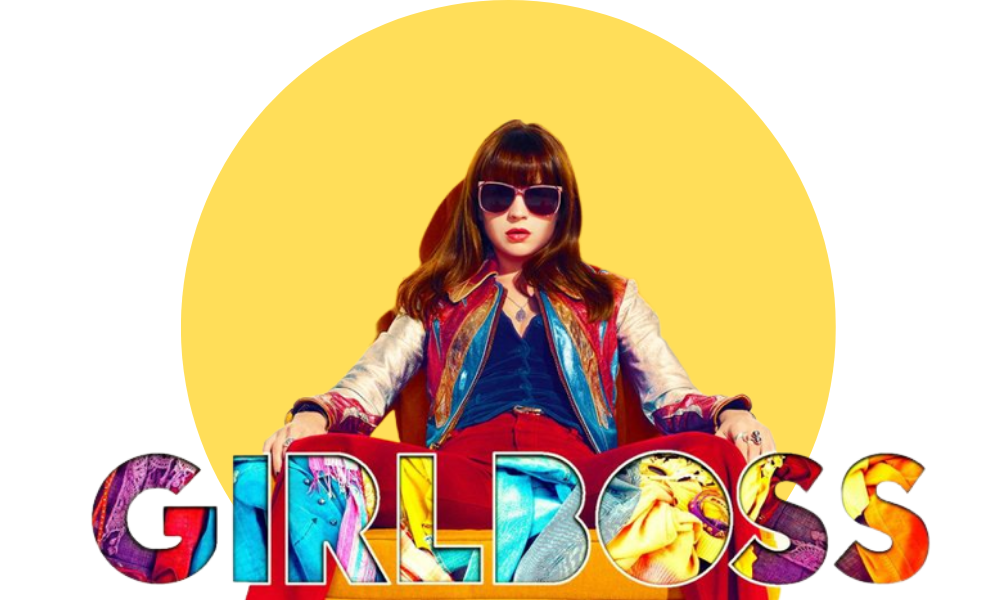 If you're considering getting motivated by watching a rebellious, broke girl build up her own business with her closely-knit team to reach the top, this show is a must-watch for you!
From personal experience, I will forever be grateful to Netflix for recommending this show to me, which is both a light watch and teaches you the importance of thinking and working smart.
This TV show tells the story of Sophia, played by Britt Robertson, who comes up with the idea of selling thrifted clothes on eBay, with a little bit of polishing done. Throughout the story, she faces multiple challenges in her business, with countless other dramas revolving around her daily life.
So, if you're someone intrigued by starting a clothing venture, give this a watch and find some important lessons along the way.
IMDb rating: 7/10
Rotten Tomatoes: 35%
Where to Watch It: Netflix
Ballers
Released on: June 21, 2015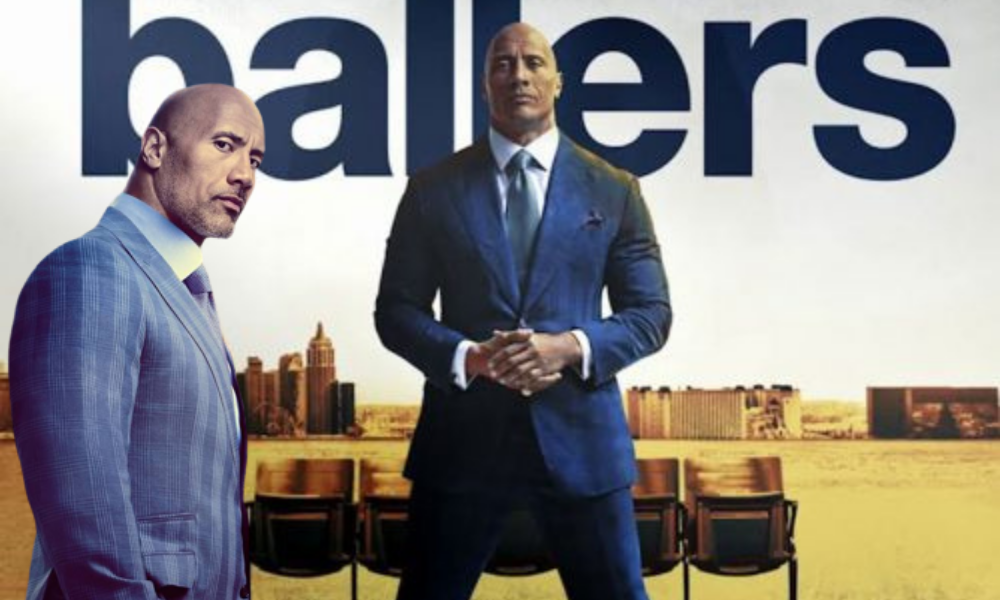 Given that you're up for some relaxation while staying in your "entrepreneurial" mindset, this TV show is something you might want to add to your list.
When the former NFL player, Spencer Strasmore, is at the end of his prime career, he looks forward to picking up the role of a financial manager in the NFL.
With many twists and turns in the story, you'll discover various behind-the-scene insights into the sports business world. Whether contract negotiation or managing the younger players' finances, this series offers entrepreneurs creative ideas in each episode.
IMDb rating: 7.6/10
Rotten Tomatoes: 72%
Where to Watch It: Hulu, Disney+, and ESPN+
Kitchen Nightmares
Released on: September 19, 2007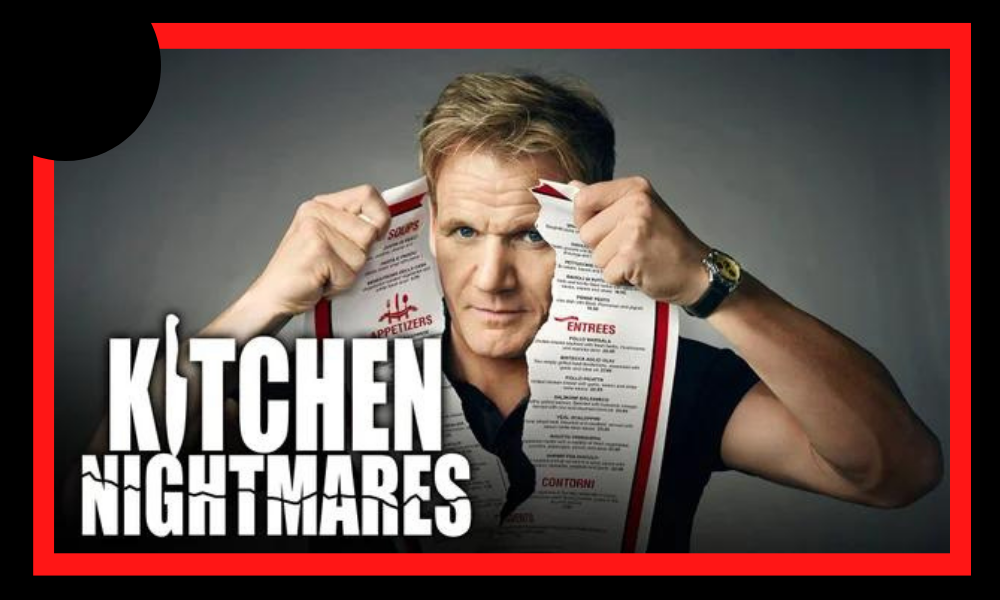 Well, to be quite frank, most of us grew up watching Gordon Ramsey and his exquisite passion and rage to gain perfection in the world of cooking. So, you should know that the show "Kitchen Nightmares" will not let you down.
This television series depicts how this love-me or hate-me guy flawlessly brings almost-dead restaurant businesses in the USA to life. That too while teaching the restaurant owners, as well as their employees, to conquer all the day-to-day challenges in the kitchen.
Due to his unique approach to acquiring excellence in culinary arts, you will end up learning loads about thriving in a restaurant business each season.
IMDb rating: 7.5/10
Rotten Tomatoes: 72%
Where to Watch It: Hulu, Disney+, and ESPN+
Planet of the Apps
Released on: September 19, 2007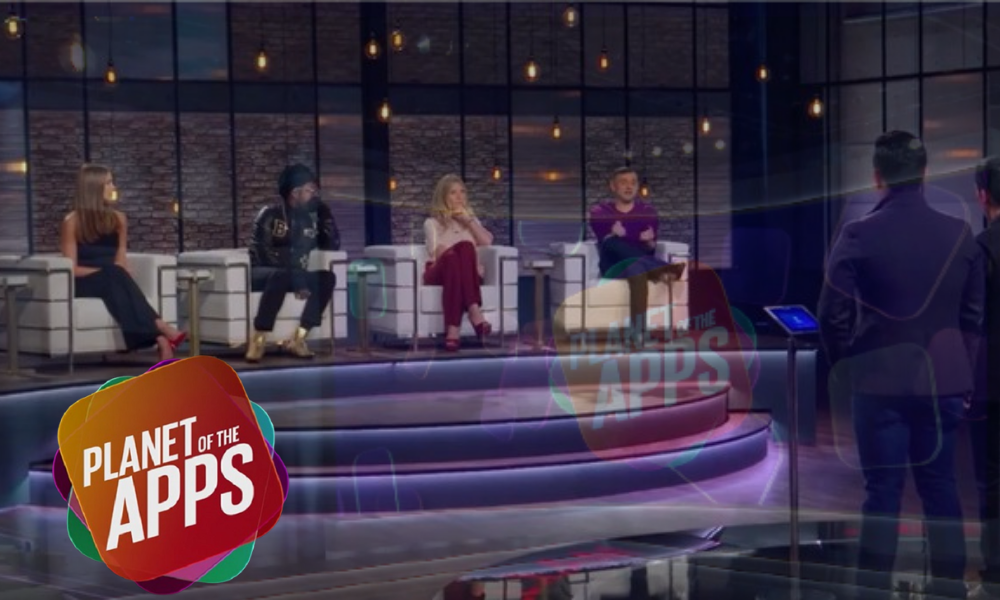 This show has a similar approach to Shark Tanks, except it functions via a mobile app instead.
Four judges, namely: Jessica Alba, Gwyneth Paltrow, Will.i.am, and Gary Vaynerchuk, are part of the panel where aspiring software developers are given 60 seconds to demonstrate their app idea to them. Those successful in their pitching are allowed to partner with any of the judges for six whole weeks.
Therefore, if you've already watched the Shark Tank, You should try this show, even if it's just an episode!
IMDb rating: 7.5/10
Rotten Tomatoes: 72%
Where to Watch It: Apple Music
Mad Men
Released on: July 19, 2007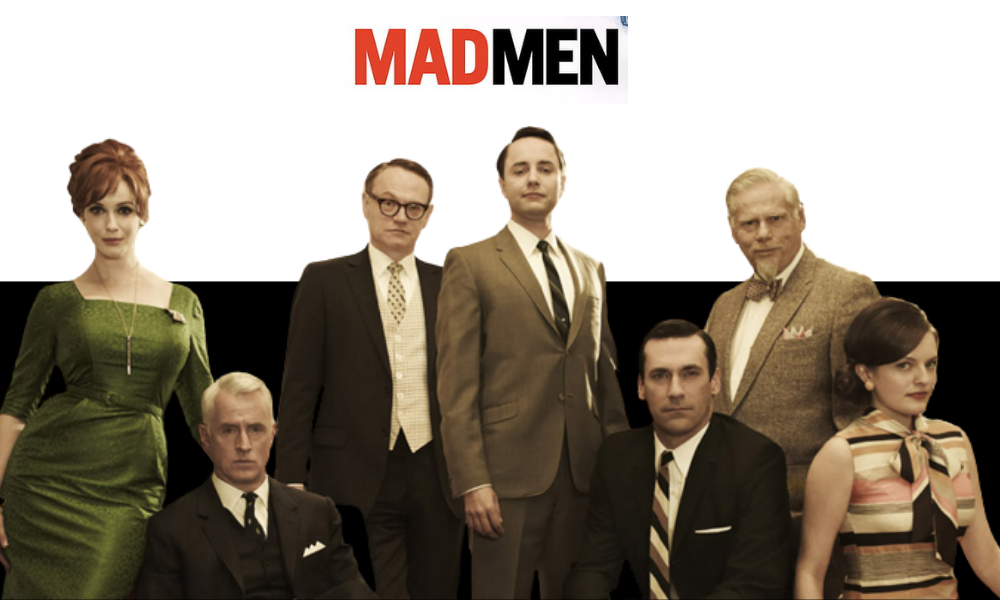 If you're looking for different kinds of TV shows for entrepreneurs that include drama and lessons, then "Mad Men" could be the show for you!
Winning various awards, including the Emmys and Golden Globes, this show will take you to the world of advertising, where competition is everything. This show will also help you learn the fine line of balance between personal and professional lives.
Hence, if you're interested in business and history, this show will keep you entertained each season.
IMDb rating: 8.7/10
Rotten Tomatoes: 94%
Where to Watch It: Amazon Prime
Billions
Released on: January 17, 2016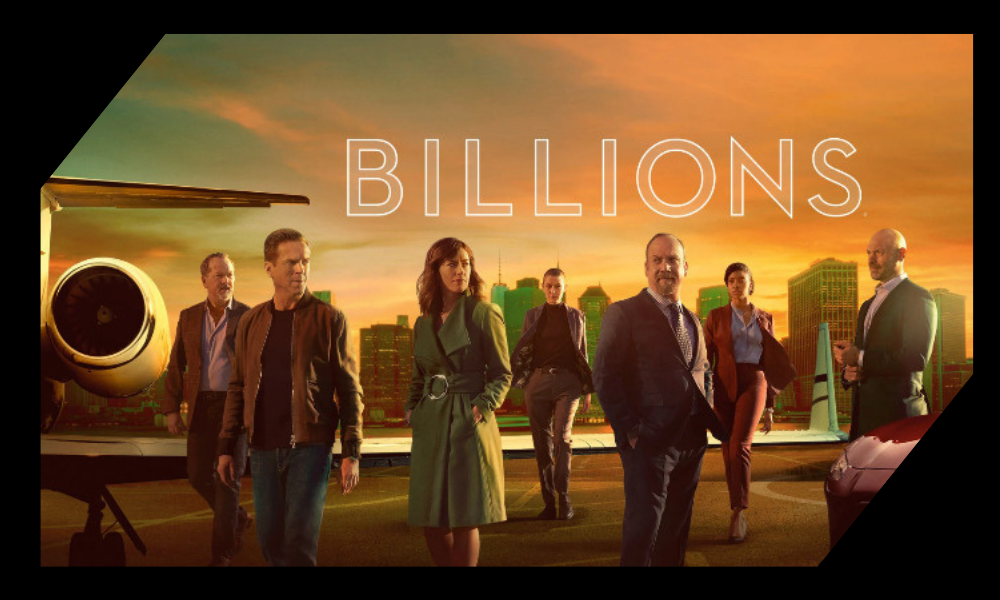 Presuming that you like to watch a series about power politics in the New York high finance, you'd be interested in this show for sure!
The story revolves around a mind battle between two authoritative New York figures, Chuck Rhoades, and the hedge fund king, Bobby Axelrod.
Thus, if you're into binge-worthy shows consisting of quotes with insights on business, startups, and leadership, this must be on your watch list!
IMDb rating: 8.4/10
Rotten Tomatoes: 91%
Where to Watch It: Netflix, Hulu, Disney+, and ESPN+
Dirty Money
Released on: January 26, 2018
Quite frankly, this Netflix original documentary series is pretty popular nowadays, and you won't regret watching it at all.
The story revolves around the dark side of the largest corporations, including corruptions and scandals in businesses, securities fraud, and corporate greed being exposed in the power-hungry world's economy.
As a deduction, you may realize the everlasting quote "the rich get richer" while discovering the behind-the-scenes of the big businesses.
IMDb rating: 8.1/10
Rotten Tomatoes: 100%
Where to Watch It: Netflix, Hulu
Empire
Released on: January 7, 2015
One more popular TV show to give you a sneak peek into the music industry and its dramatic whereabouts is "Empire."
Although the series isn't wholly linked to shows for entrepreneurs, it will enable you to look into the ifs and buts of running a successful business.
Besides, while watching the typical drama surrounding the music-enthusiastic Lyon family, you'll also get to understand the management of employees, marketing products cleverly, and deal with the usual challenges faced in the creative business line.
Additionally, the importance of strong customer relationship management can be a suitable lesson for an entrepreneur through this show.
IMDb rating: 7.4/10
Rotten Tomatoes: 72%
Where to Watch It: Hulu, Disney+, and ESPN+
Suits
Released on: June 23, 2011
The story of "Suits" spins around Michael Ross, played by Patrick J. Adams, who is a young yet talented college dropout.
Throughout the series, you can see him being hired as an associate by one of the best lawyers that New York has to offer while keeping Mike's little secret of never attending law school hidden from the world.
Assuming that you're into the drama genre, this could be a perfect watch to indulge yourself while discovering the nuts and bolts of a successful law firm, office politics, and the importance of effective networking in a business.
IMDb rating: 8.5/10
Rotten Tomatoes: 90%
Where to Watch It: Netflix
Mary Queen of Shops
Released on: June 23, 2011
Speaking from personal experience, whilst many have not heard of this show, it's quite worth watching!
This series depicts the outstanding skills of Mary Portas, a brilliantly successful English retail consultant and broadcaster.
In each episode, you'll find her helping the struggling newcomers who own retail stores and fashion boutiques in the UK to turn around their businesses amidst the chaos of large businesses. Honestly, you can learn a lot about the fashion industry in the UK through this series, as well as take in the tips and tricks to survive in a field where big brands mean everything to the general public.
IMDb rating: 7.9/10
Rotten Tomatoes: 90%
Where to Watch It: BBC UK
Fyre: The Greatest Party That Never Happened
Released on: January 18, 2019
I remember watching one of my all-time favorite channels on YouTube, "The Internet Historian," when the episode "The Failure of Fyre Festival" started playing. And to my surprise, I couldn't stop laughing my cheeks off.
Soon after, I decided to give the series a watch, and I'll be as blunt as I can be—it was hilarious! But, even though this series will give you quite a giggle, it will also make you face the reality of businesses—how lack of proper planning can cause your downfall.
A little plot line of this documentary is how the app named Fyre used various influencers to sell their tickets to a music fest during its launch, only to end up in a disaster and as a meme template for the young ones.
It will also open your eyes to the hard truth that reality is often different than what it seems in the fake world of internet buzz.
Personal recommendation: watch this show even if you can't breathe because of all the work pressures surrounding your business!
IMDb rating: 7.2/10
Rotten Tomatoes: 93%
Where to Watch It: Netflix
That pretty much sums up our take on some of the must-watch TV shows for entrepreneurs. Despite never having any time to breathe with managing all the business nooks and crooks, these shows will definitely be worth it.
Not only will you acquire new ways to deal with the ever-present challenges of being an entrepreneur, but you'll also get some time off to destress. That too, without having to let your anxiety kick in for not being productive enough, as these shows will keep your brain hooked and make you think creatively!