Most people would love a more organized and efficient workspace, but the thought of doing it all manually is overwhelming. Luckily, there are ways to automate your workspace and make it more organized without too much effort. This article will explore some of the best ways to do just that.
Automation is Everywhere
A prime example of automation is the automation of tasks in the workplace. With technology becoming more and more sophisticated, automation is increasingly taking over many of the tasks that used to be done by human beings. From data entry to customer service, machines can carry out a wide range of tasks.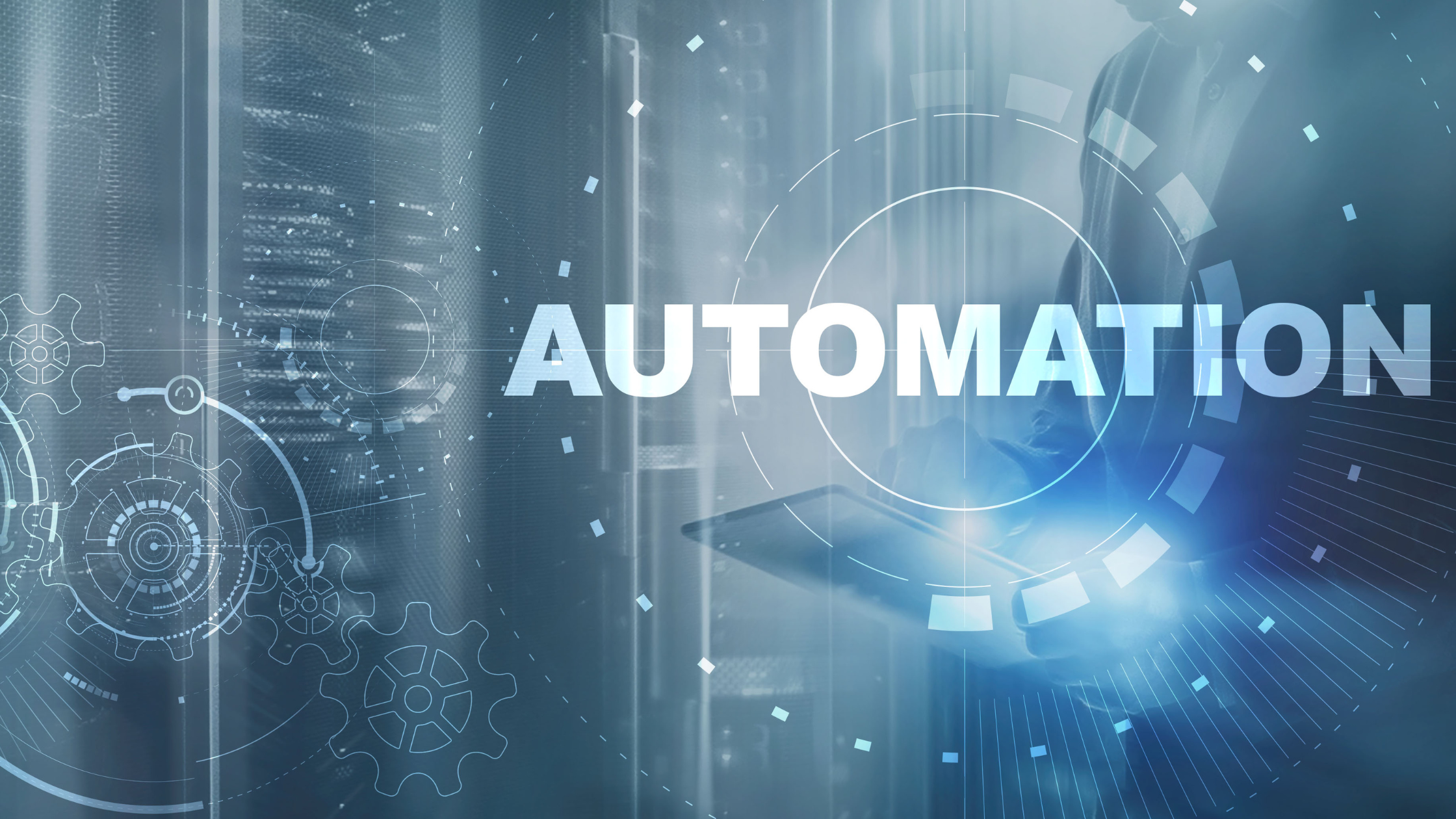 Automation can save businesses time and money, and it can also improve efficiency and accuracy. In many cases, automation can even provide a better user experience. So next time you're interacting with a chatbot or using self-checkout at the grocery store, remember that you're experiencing automation in action.
Simple Workplace Automation Ideas for Teams Under 25 Employees
These days, smart businesses of all sizes are looking for ways to automate mundane and repetitive tasks and processes. The goal is to free up employees' time to focus on more important, value-added work. This can be a challenge for smaller businesses with fewer than 25 employees. But it's not impossible. There are a number of relatively simple automation ideas that can be implemented without a lot of time or expense.
One place to start is email. Many of us spend hours every day reading and responding to emails. But there are ways to automate email management, from setting up filters and rules to using auto-responders and scheduling messages.
Another area where automation can help is customer relationship management (CRM). There are a number of CRM platforms available that can help businesses keep track of customers, prospects and leads. These platforms can automate tasks like creating and sending customer invoices, issuing reminders for follow-up calls or emails and generating sales reports.
There are many other potential areas for automation, from human resources (HR) to accounting and finance. The key is to identify the tasks that take up the most time and effort – and look for ways to streamline them using technology. By doing so, businesses of all sizes can gain a competitive edge in today's fast-paced world.
How to Automate Your Small Business in 5 Simple Steps
Automating your small business can save you time and money while making your processes more efficient. Trying to automate everything at once can be tempting, but it's important to take things slowly and start with the most essential tasks. By following these five simple steps, you can begin automating your business processes and reap the benefits of a more streamlined operation:
First, identify which business processes would benefit most from automation. These are typically time consuming, repetitive or involve sensitive data.

Next, research the software options available and decide which is best suited for your needs.

Once you've selected software, learn how to use it properly. This will ensure that automated tasks are carried out correctly and efficiently.

Implement the automated system in stages, starting with the simplest tasks. This will help you get a feel for how the system works and make any necessary adjustments along the way.

Finally, keep track of how well the automated system works and make changes as needed.
By following these steps, you can successfully automate your small business and enjoy all the benefits that come with it!
What is Workplace Automation? ScreenCloud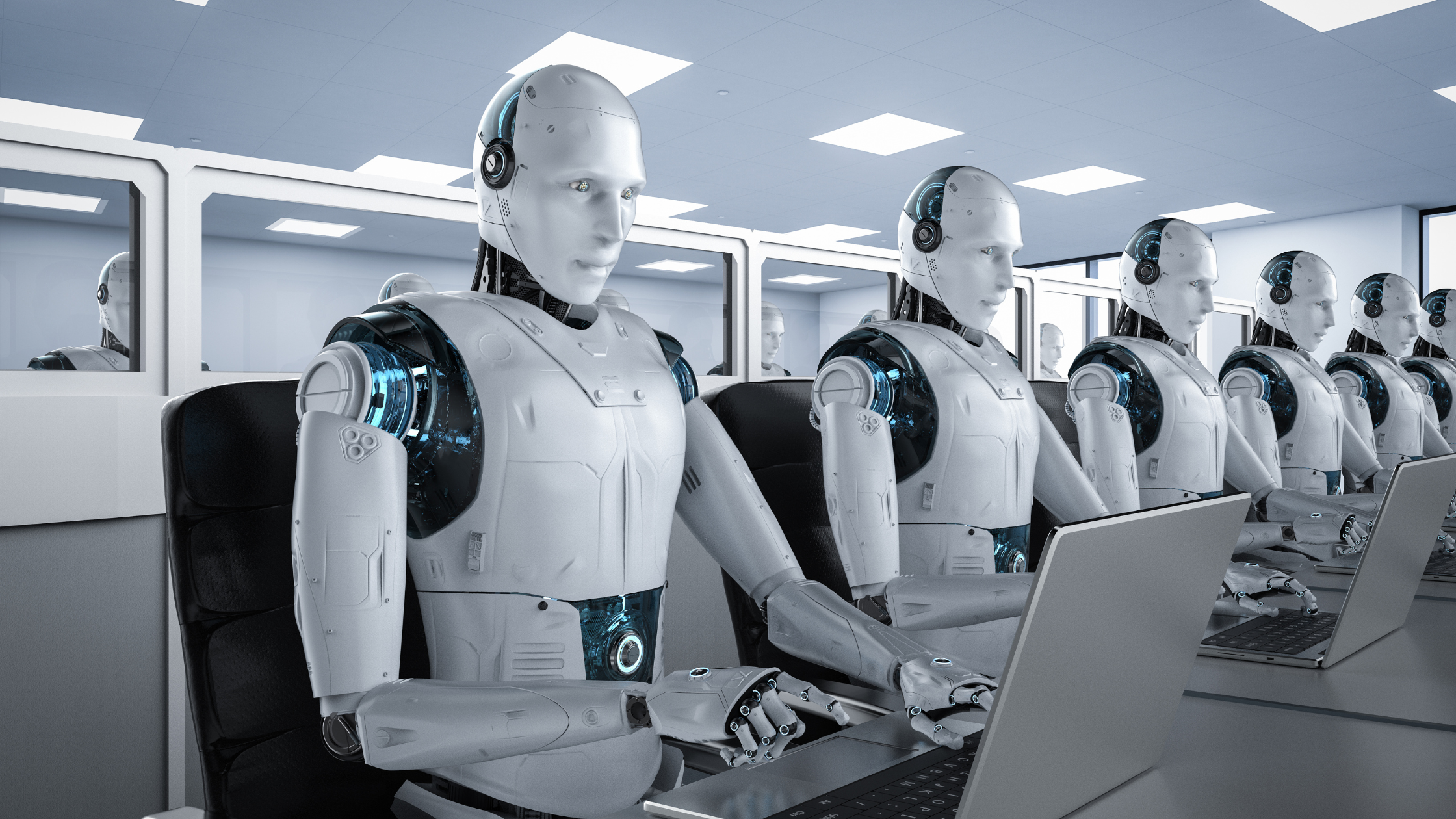 Workplace automation uses automation technology to execute tasks previously carried out by human employees. This can include everything from manufacturing and assembly line work to office tasks like customer service, data entry, and social media management. As automation technology evolves, many workplaces are beginning to adopt automation systems. Proponents of workplace automation argue that it can lead to increased efficiency and productivity and cost savings for businesses.
Additionally, automation can help businesses to scale their operations without the need to hire additional staff. However, some critics argue that workplace automation could lead to mass layoffs and increased inequality between those who take advantage of automation technologies and those who do not. Only time will tell what the future of workplace automation holds. Businesses across various industries are beginning to experiment with this new technology.
5 Ways to Automate Repetitive Tasks in the Office
Office automation can be a great way to improve efficiency and productivity in the office. It can help to automate repetitive tasks, freeing up time for other activities. Office automation can also help to enhance communication and collaboration among employees. There are a number of ways to automate office tasks, including:
Using office software to automate emailing, scheduling, and invoicing tasks

Creating templates for commonly used documents, such as letters and reports

Using macros to automate repetitive tasks in office applications such as Microsoft Word and Excel

Implementing office management software to streamline office operations

Setting up automated workflow processes to automate task assignment and approval
Set your automation targets
Targeting the automation of certain office tasks can help to improve efficiency and productivity in the workplace. By taking advantage of office automation tools, businesses can save time and resources while improving employee communication and collaboration.
When it comes to automation, it's essential to set your targets. This means identifying which processes you want to automate and how you wish automation software to help your team. By doing this, you can ensure that your automation efforts are focused and effective.
In any business, there are always processes that can be automated. Whether it's customer data entry or invoicing, automation can help to improve efficiency and free up time for your team. To identify which processes would be most suitable for automation, consider how much time and money you want to save by automating those processes.
Once you have a clear idea of your goals, you can start shopping around for the best automation software for your business. With some planning, automation can help you take your business to the next level.
Choose which tasks you're going to automate
One of the first things you need to do when automating your business processes is to choose which tasks you will automate. Only some tasks can or should be automated, so carefully consider which ones will offer the most significant benefits. To help you make this decision, consider the following factors:
How frequently is the task performed? The more often a task is completed, the more likely it is to benefit from automation.

How long does the task take to complete? If a task can be completed quickly and easily, it may not be worth automating. On the other hand, if it's a complex or time-consuming task, automation can save a lot of time and effort.

How critical is the task? If a task is essential to your business operations, automation can help to ensure that it's always done correctly and on time.
By considering these factors, you can narrow down the list of potential candidates for automation and make sure that you're choosing the tasks that will offer the biggest benefits.
Examples of common workplace automation
Businesses have long sought to automate their processes to improve efficiency and focus employee attention on more valuable tasks. In recent years, technological advances have made it possible to automate an increasingly wide range of business functions. For example, many companies now use automated machine learning to analyze data and identify patterns that could be helpful for business decision-making.
Other common examples of workplace automation include using robots for tasks such as welding or fabricating and software to automate tasks such as invoicing or customer service.
As businesses continue to find new ways to automate their operations, the role of employees is likely to change as well. However, many business functions still need to be more easily automated and will continue to require the human touch.
Automatic for the people
The opportunity for automating workplace processes exists in almost every industry, so automation becomes recurrent throughout every business. This includes providing excellent customer support and optimizing the hiring process. With technological advancements more jobs can be automated.
Track results and refine your processes
If you have no goals and no good Key Performance Indicators, you cannot determine how much automation has affected business operations. More important is that it's impossible to identify potential opportunities to optimize automation. Automating tasks can increase profits in the same way as adding more tasks.
Machine learning as a driver of more sophisticated automation
Automation is increasingly seen as the key to efficiency in today's fast-paced world. From manufacturing to office work, automating repetitive tasks frees up time and resources that can be better spent on other tasks. However, automation is not just about machines taking over human jobs. It can also help people to work smarter and faster by taking care of the mundane tasks that would otherwise slow them down.
7 Instant Benefits of Workplace Automation
If you're like most people, the word "automation" probably conjures up images of robots taking over our jobs. But in the business world, automation is about much more than that. It's about streamlining processes and making things easier for employees and customers. Here are seven instant benefits of workplace automation:
Increased productivity: Automation can help employees work faster and more efficiently by automating repetitive tasks.

Improved accuracy: Automating processes can help to eliminate human error and increase accuracy.

Reduced costs: Automation can help to save time and money by reducing the need for manual labor.

Happier employees: Automating tedious tasks can help to improve employee morale by freeing up their time to do more exciting and enjoyable work.

Enhanced customer service: Automating customer-facing processes can help to improve the quality and speed of service.

Greater flexibility: Automation can help to make your business more flexible and adaptable to change.

Improved competitiveness: Automating your processes can help you to stay ahead of the competition by increasing your efficiency and effectiveness.
The basics of workplace automation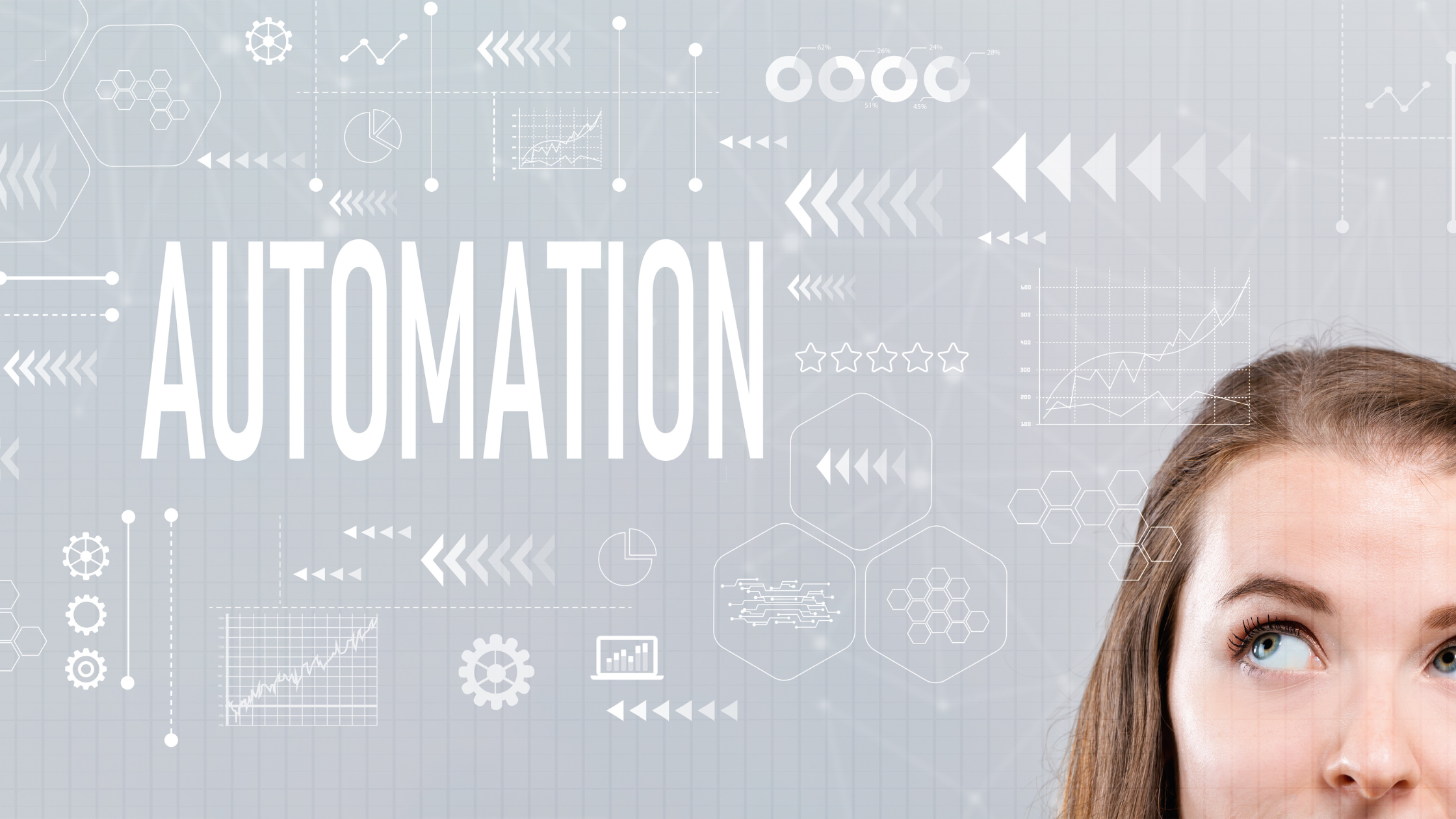 Automating workplaces is becoming increasingly common as businesses look for ways to improve efficiency and productivity. Office automation refers to using technology to perform tasks traditionally done by human workers, such as answering phones, scheduling appointments and managing email.
Automation can also include using robots or other machines to carry out physical tasks like assembly or packaging. While automation can help to improve efficiency, it also has the potential to displace human workers. As a result, it is essential to consider the implications of automation before implementing it in the workplace.
25 Workplace Automation Ideas
Automating specific tasks in the workplace can help improve efficiency and productivity. Here are 25 ideas for automating tasks in your company:
Automate data entry using software that can quickly and accurately capture information from various sources.

Use an automated scheduling system to keep track of employee shifts, holidays and vacation days.

Create an automated system for tracking customer inquiries and complaints.

Implement an automation system for expense reporting and reimbursement.

Use a chatbot to handle common customer service inquiries.

Automate social media posting by scheduling content in advance.

Automate time-consuming tasks like report generation and data analysis.

Create a system that automatically sends reminders for deadlines and upcoming events.

Use automation to generate targeted marketing campaigns based on customer behavior.

Send automated thank-you notes or birthday messages to customers and clients.

Cheer on your team with an automated company-wide message when they accomplish something big.

Hold virtual meetings using video conferencing software instead of in-person gatherings.

Foster a paperless work environment by storing documents electronically and automating printing tasks.

This one's for the HR team: automate onboarding processes like paperwork and background checks.

Keep office supplies available by implementing an automation system for ordering supplies and stocking the kitchen.

Make it easy for employees to find the information they need by implementing an internal search engine.

Encourage collaboration by implementing a social intranet where employees can share ideas and connect.

Automatically distribute company news and announcements through a messaging or intranet feed.

Give employees the ability to request time off or schedule doctor's appointments through an online portal.

Manage projects more efficiently using project management software to create task lists and timelines.

Encourage transparency by sharing departmental budgets, goals, and KPIs with employees on an intranet site.

Keep everyone on the same page (literally) by creating an online repository of company policies and procedures.

Encourage feedback by setting up an anonymous suggestion box or conducting regular employee surveys.

Use automation to monitor website traffic and activity and identify areas that need improvement.

And last but not least, automate those pesky IT tasks like password resets, ticket escalation and user provisioning!
Organizing and automating your workspace doesn't have to be a daunting task. By following the tips above, you can make it more efficient and effective without wasting time or effort.
Do you have any other suggestions for automating your workspace? Please share them with us in the comments below!