When you think about skills that art develops, what comes to mind? Many people might think of creativity, problem-solving, or communication. But art involves so much more than that! This blog post will explore a few skills that art can help develop. Stay tuned—it's going to be fun!
What is art?
Art is often seen as limited to paintings and sculptures, but it can be found in any form of human creativity. From the design of a building to the way a meal is presented, art is all around us.
It is a way of expression that can be used to communicate feelings, thoughts, or ideas. Art can be used to create something beautiful or to raise awareness about an important issue. It can make us laugh or make us cry. In short, art brings joy, enrichment and understanding to our lives. So the next time you look for beauty or meaning in your day, remember that art is all around you—you just have to know where to look.
Physical Skills Developed Through Art
Learning to draw, paint or sculpt can do more than hone your artistic skills. It can also help you develop several important physical skills. For example, holding a paintbrush or pencil correctly requires a good deal of fine motor control.
As you learn to apply the right amount of pressure and control the direction of your strokes, you'll also be developing your hand-eye coordination. In addition, many art forms require a great deal of skill and manual dexterity.
For example, clay sculpting requires both hands to shape the material, while glass blowing demands precise movements and quick reflexes. As you can see, many physical skills can be developed through art. So next time you sit down to create something new, remember that you're also giving your body a workout.
Benefits of Incorporating Art into Everyday Life
There are countless benefits to incorporating art into your everyday life. For one, it can help to reduce stress and anxiety. Whether you're painting, drawing or sculpting, the creative process can be therapeutic and relaxing.
Art can also help to boost your mood and promote positive thinking. In addition, studies have shown that exposure to art can improve memory and cognitive function.
And if that's not enough, art can also increase your sense of belonging and community connectedness. So why not give it a try? Incorporating art into your daily routine is a great way to improve your mental and emotional well-being.
Expressing Feelings and Ideas through Art Improves Children's Abilities
Art has improved children's abilities since the dawn of time, and people have used art to express themselves. For children, art can be a powerful tool for self-expression and exploration.
Through art, kids can express their feelings and ideas in a safe and non-threatening way. And as they create and experiment with different mediums, they also learn to problem-solve and think creatively.
In short, expressing themselves through art helps children develop essential skills that will serve them well throughout their lives. So encourage your little ones to pick up a paintbrush or clay—you may be surprised at what they come up with!
10 Real-World Ways Art Class Can Impact Your Life
Many people see art class as relaxing and a way to express their creative side. However, taking an art class can impact your life outside of the studio. Here are ten ways that art class can help you in the real world:
Help improve your problem-solving skills.
Help boost your confidence.
Help improve your hand-eye coordination.
Help hone your fine motor skills.
Improve your self-esteem.
Increase your sense of personal satisfaction.
Help reduce stress levels.
Promote healthy brain function.
Enhance your creativity.
Improve your focus and concentration levels.
6 Life Skills Children Can Learn in Art Classes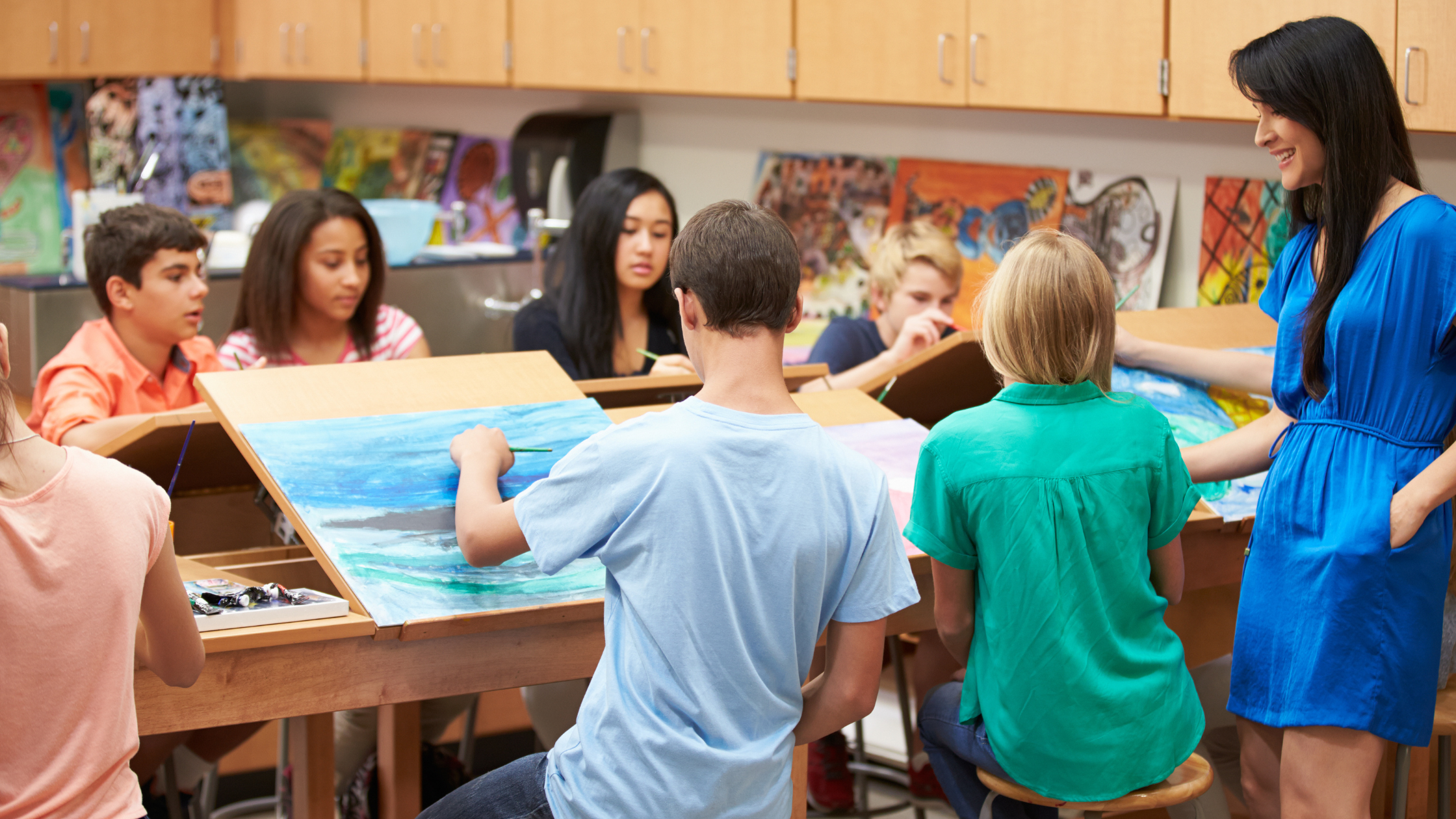 Art classes are a great way for children to learn essential life skills. Here are six of the most important skills that your child can learn in art class:
How to express themselves. Art is about self-expression, and art classes can help children find their unique voices.
How to cooperate with others. Art classes typically involve working on group projects, which can teach children the importance of cooperation and teamwork.
How to think creatively. Art encourages children to think outside the box and creatively solve problems.
How to problem solve. Art classes often involve encountering obstacles and learning how to overcome them. This process can teach children valuable problem-solving skills.
How to manage their time. Art projects typically have deadlines, which can help children learn how to manage their time and stay organized.
How to appreciate different perspectives. Art encourages children to look at the world from different perspectives and to enjoy beauty from diverse points of view.
What are Art Skills?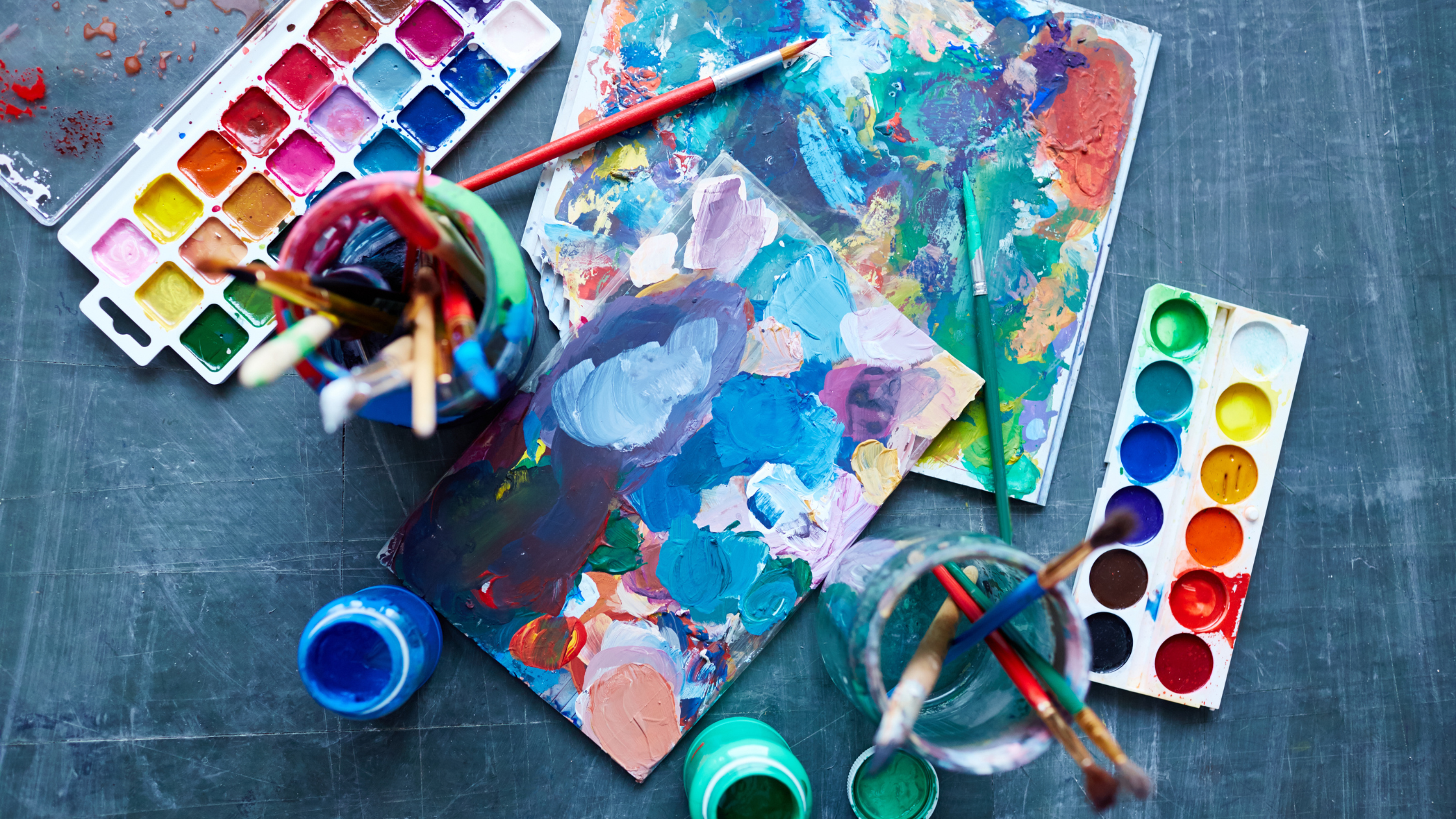 Art skills are the techniques and abilities artists use to create art. These skills can be divided into two main categories: technical and conceptual skills.
Technical skills are the practical methods that artists use to create their work, such as mixing colors or using a particular type of brush.
Conceptual skills are the imaginative processes that artists use to generate ideas and plan their work, such as brainstorming or researching. While both are important, conceptual skills are often seen as more important because they allow artists to create original and innovative artworks.
Whether you're a budding artist or just someone who enjoys looking at art, understanding these skills can help you appreciate artists' work even more.
Benefits of Art
Improves Cognitive Development: Researchers have found that time spent in nature can positively impact cognitive development, particularly in children. One study found that children who spent time in a natural setting had better attention spans and could more quickly regain focus after being distracted than those who spent time in an urban setting.
The study's authors suggest that the stimulating environment of the city may overload children's developing brains. In contrast, the less exciting environment of nature allows them to focus better on a single task.
This finding has important implications for how we think about education and child development. If we want our children to be able to focus and learn, it may be essential to provide them with opportunities to spend time in nature.
Strengthens Fine Motor Skills: One of the benefits of painting is that it strengthens fine motor skills. Fine motor skills are the coordination of small muscles, often in the hands and wrists, to perform delicate tasks. For example, when you grip a paintbrush or steady a piece of paper, you are using your fine motor skills.
Painting can help to improve coordination and control by increasing the skill of the muscles in the hands and wrists. In addition, painting can help develop the muscles in the fingers and thumbs. By regularly taking part in activities that require fine motor skills, you can help to keep your muscles strong and improve your overall coordination.
As a result, painting can be a great way to exercise your fine motor skills.
Different Types of Art to Explore
There are many different types of art, each offering a unique way of experiencing the world. For example, painting can be a very emotional and personal experience, while sculpture can be more about exploring form and shape.
Photography can capture a moment in time that would otherwise be lost, while dance can be a beautiful expression of movement. No matter your interests, there is sure to be an art form that appeals to you. So why not explore all that the world of art has to offer? You may be surprised by what you find.
What can art develop?
Art develops a wide range of skills that can be applied in various areas of life. These include, but are not limited to:
Creative thinking. Art encourages creative responses to problems and helps individuals explore new ideas.
Visual literacy. Through art, students learn to interpret symbols and messages conveyed through visual mediums.
Problem-solving. By pushing individuals to think outside the box, art helps them develop strategies and approaches to tackle problems they may face.
Communication & Collaboration. Art can help students communicate in various verbal and nonverbal ways while teaching them how to work together as a team.
Critical Thinking. Art encourages students to assess, analyze, evaluate artwork, and come to their own conclusions.
Self Expression. Through art, individuals can express themselves safely and creatively without fear of judgment.
Confidence. The ability to create something unique gives individuals the confidence they need to succeed.
Perseverance. Art often requires patience and hard work, which helps build important qualities like perseverance and resilience.
All these skills are essential for individuals to succeed in their personal and professional lives. By learning and practicing art, students develop valuable skills that will serve them into adulthood.
What is the most important skill in art?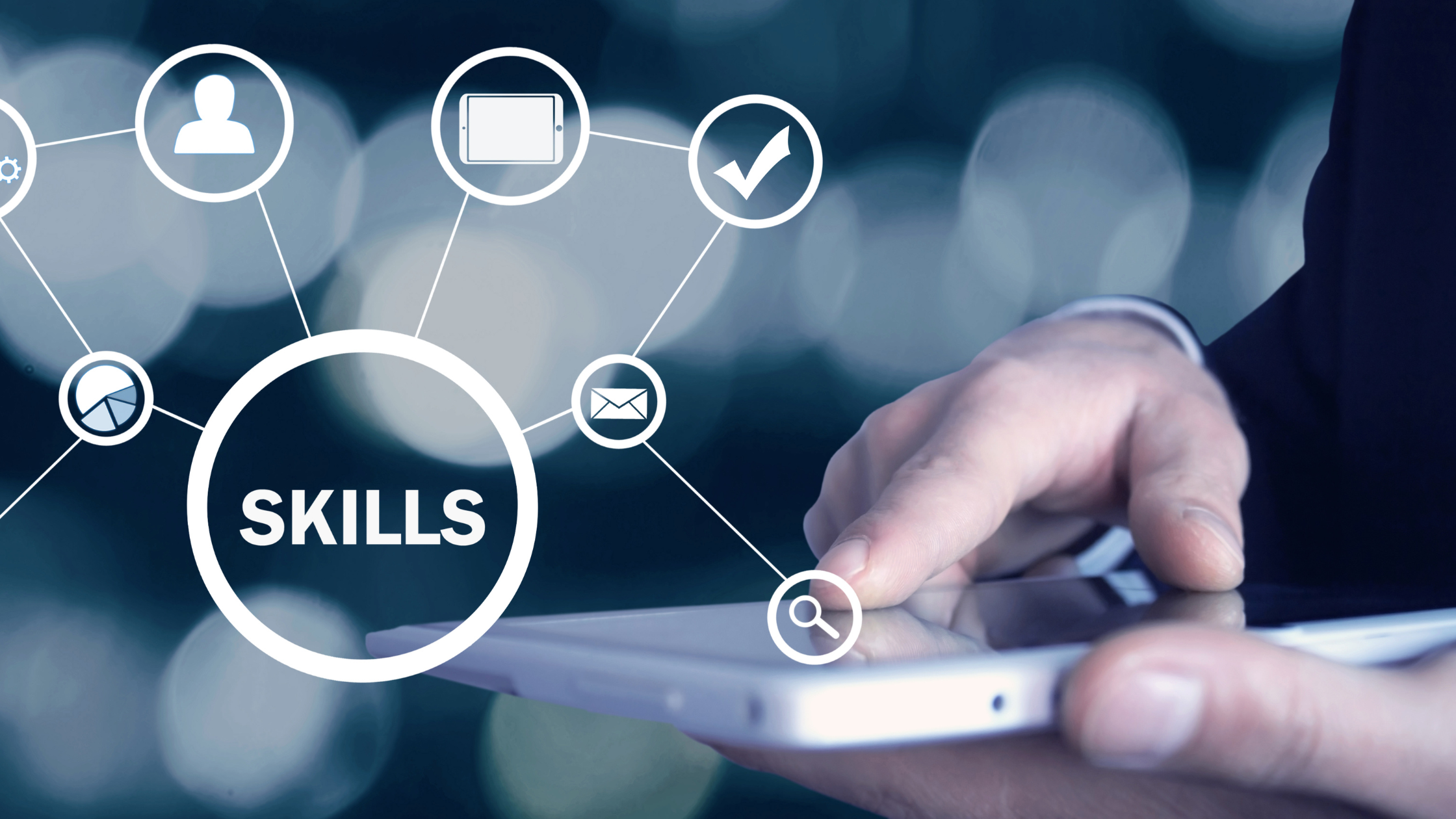 As any artist will tell you, there are many important skills to master to create a successful work of art. However, if forced to choose just one, many would agree that the most important skill is the ability to see the world in a new and unique way.
The best artists can look at the world around them and see things that others do not. They have an eye for detail and an imagination that allows them to transform the ordinary into the extraordinary. This is what separates great artists from simply good ones.
It is not enough to copy what you see in front of you. To truly create something unique, you must be able to see the world in a new light and find beauty in places where others do not.
So, what skills does art develop? We've seen that it helps with cognitive development, communication and emotional expression. It also provides opportunities for creativity and self-expression. We hope you'll take what you've learned here and go out and experience the arts for yourself! What have your experiences been like? We'd love to hear from you in the comments below.