Around 12 million people in the United States who are 40 years old or older have trouble with their vision. Some have difficulty seeing far away, while others have difficulty seeing up close. Many of these people will eventually need glasses or contact lenses to improve their vision, which can be troublesome to wear.
Can Eyesight Be Improved Naturally?
For those having refractive errors such as hyperopia, myopia, astigmatism or presbyopia, unfortunately, there is no natural cure. The only way to improve vision is with glasses, contact lenses or surgery.
However, eyesight can be improved naturally in some cases, such as age-related macular degeneration (AMD) and computer vision syndrome (CVS). It is important to remember that age-related macular degeneration is a progressive condition, which means it can get worse over time.
There are some simple eating habits that can help boost eye health naturally. We'll explore some of the most beneficial foods for vision health and how consuming them can help keep your eyes healthy.
What Foods Improve Eyesight Naturally?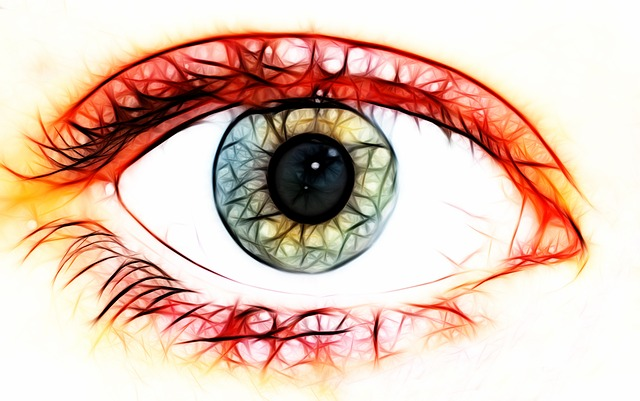 As with any health issue, eyesight can be improved by eating a balanced diet. Some foods are especially beneficial for eyesight and can help keep eyes healthy.
Here are some of the best foods to improve eyesight naturally:
Nuts
The nutrient values in nuts differ, but most tend to be very nutritious, containing a high amount of protein, essential fatty acids and fiber. The antioxidants present in nuts can help protect your eyes from the damage caused by free radicals. Eating a handful of nuts every day can improve your overall eye health.
Seeds
Seeds are an excellent source of essential fatty acids, such as linoleic acid and alpha-linoleic acid, which are known to help improve vision. Seeds, such as pumpkin and sunflower seeds, can be added to salads or eaten on their own as a snack.
Legumes
Legumes are great for your eyes and an excellent substitution for meat because of their high protein quantities. And when it comes to foods that improve sight, lentils place near the top due to a strong fiber presence.
Citrus Fruits
Different citrus fruits contain different amounts of Vitamin C, but all of them are excellent sources of antioxidants for the eye. These refreshing options include lemon, grapefruit, orange and lime. Eating citrus fruits can help reduce the risk of cataracts, a common cause of vision loss.
Fish
Fatty fish contains omega-3s, which are a type of essential fatty acid. Omega-3s play an important role in every cell in the body. No matter how you prepare it, fatty fish is the best source of omega-3s and can help improve your vision.
Leafy Greens
Leafy greens such as kale, spinach and chard are excellent sources of antioxidants and lutein. These are key components for good eye health and preventing macular degeneration and cataracts.
Eggs
Eggs contain high levels of lutein, vitamins C and E and protein—all of which are essential for good vision. If you're looking for a nutritious food to improve your eye health, eggs should be at the top of your list.
Sweet Potatoes
Sweet potatoes are packed with essential nutrients for eye health, including vitamin A, vitamin C and lutein. Making the switch from white potatoes to sweet potatoes helps keep blood sugar levels in check because sweet potatoes are a low glycemic index food.
Beef
Beef contains high levels of zinc, which research has shown can help to slow the deterioration of vision caused by macular degeneration. With zinc, beef can help prevent and possibly even reverse vision loss.
Water
As water is essential to life, it's also crucial for eye health. By drinking lots of fluids, you can ward off dehydration which often causes dry eyes. Maintaining proper hydration is a key factor in keeping your eyes healthy.
What Vitamins and Minerals Are Good For Eyesight?
Although vitamins are also found in many foods, they can be taken as a supplement to help boost eye health. Here's a list of the most important vitamins for eye health:
Vitamin E
Not only is Vitamin E a powerful antioxidant, but it has also been proven to help slow the progression of macular degeneration.
Vitamin A
When considering which vitamins are good for eyesight, it's important to remember that vitamin A is an essential nutrient. Although other vitamins might help improve eyesight, vitamin A is especially beneficial.
There are a group of compounds known as retinoids that fall under the category of vitamin A. Retinol, specifically, is the form derived from animal foods. Upon absorption, this substance enters the retinal cells in order to create a pigment called rhodopsin. Rhodopsin aids rod cells in vision implementation during night vision.
Vitamin B
You might not have known that Vitamin B does more than improve just your overall health, it also aids in eyesight! In fact, folate, B6, and B12 can help reduce the risk of age-related macular degeneration. Additionally, taking a B complex supplement may even prevent cataracts from forming.
Vitamin C
Vitamin C is an antioxidant that helps reduce the risk of macular degeneration and cataracts. It also helps protect your eyes from the sun's ultraviolet rays and other environmental hazards. Eating foods rich in vitamin C, like oranges and kiwis, can be an effective way to maintain healthy eyes.
Omega-3 Essential Fatty Acids
Omega-3 fatty acids are excellent for eye health, especially long-chain omega-3s like EPA and DHA. In fact, the retina in our eyes has high amounts of DHA, which helps keep them functioning properly. Plus, this fatty acid is key to brain and eye development in children. So if kids don't get enough DHA, their vision might be affected negatively.
Lutein
Lutein is a carotenoid, similar to vitamin A and beta-carotene, that can bring plenty of benefits for your eye health. Lutein consumption has been linked with slowing the progression of macular degeneration and cataracts. This nutrient also absorbs blue light—light emitted by screens on our phones, computers, and TVs—that can damage our vision over time.
Warning Signs for Eye Health
The following are symptoms that may indicate a person is having trouble with their vision:
Experiencing blurred vision.

Having difficulty focusing or reading text.

Seeing halos around lights.

Seeing double images in one eye.

Missing objects in the field of vision.

Having headaches caused by eyestrain.
Keeping your eyes healthy is a must if you want to maintain good vision. Eating foods rich in vitamins, minerals and essential fatty acids can help prevent vision problems.
Additionally, it's important to be aware of any warning signs that may indicate a problem with your eyesight. If you experience any unusual or persistent vision changes, it's best to visit your doctor for a comprehensive eye exam.