The brain is the most complex and integral part of your body since it keeps your heart beating and your lungs breathing while also enabling you to move, feel and think. So, it is evident that you must provide it with a healthy diet rich in important nutrients.
Eating nutritious meals that give your brain the nutrition it needs will instantly enhance your mental function and general well-being. Therefore, in this article, we will discuss some fantastic brain boosting foods that you may add to your diet to improve brain health and efficiency.
Brain Foods That You Must Add to Your Diet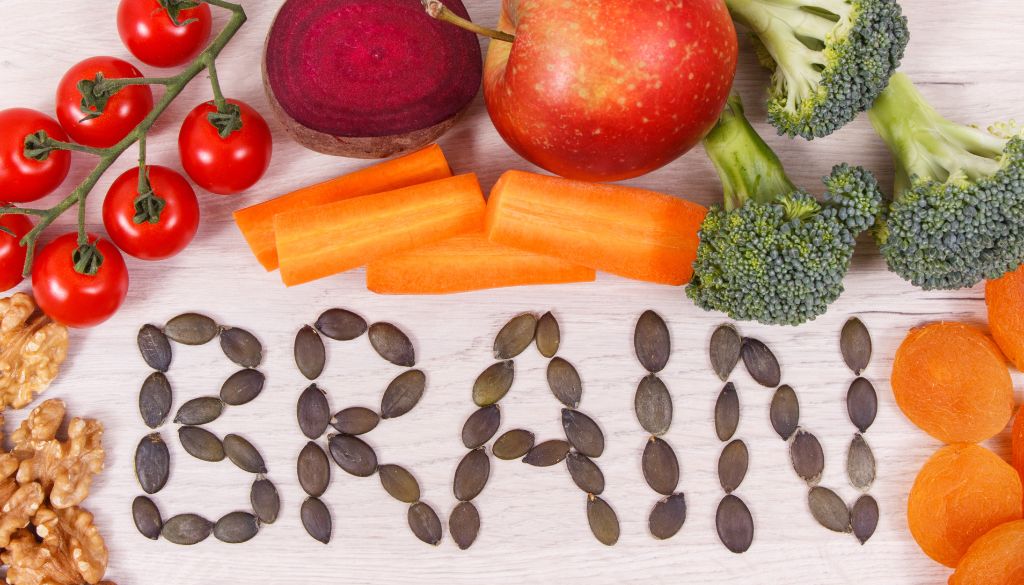 1. Fatty Fish
It is often known as oily fish, are the richest suppliers of two of the three essential omega-3 fatty acids (EPA and DHA). These fatty acids are regarded as healthy fats.
They enhance memory and assist in maintaining a healthy brain. Omega-3 fatty acids are vital for thinking and cognitive processing as well as the development of brain and nerve cells.
Plan to eat fish at least twice a week, but stick to low-mercury species like pollack, salmon, cod and canned light tuna. If you don't like fish, consult a doctor about having an omega-3 supplement or opt for terrestrial omega-3 sources like flaxseeds, avocados and walnuts.
2. Red Meat
The consumption of red meat may have gotten a bad rap lately, but studies indicate red meat, especially fatty red meat, is essential in obtaining certain vitamins that are known to affect brain function, perhaps even preventing depression or poor mood.
Vitamin B12, in addition to other B vitamins, is found in red meat. In fact, red meat is an excellent source of Vitamin B12. Although Vitamin B12 can be obtained through supplementation, in the case of certain diets that restrict meat consumption, it is readily available through red meat. Red meat can be called an ancestral food, and has been enjoyed for thousands of years.
3. Dark Chocolate
A decadent delicacy like dark chocolate might not immediately spring to mind when thinking of food that boosts brain function. However, dark chocolate combines many of the health benefits of the other items on this list.
In addition to being a reliable mood enhancer, dark chocolate is a great source of iron. It contains cocoa, often known as cacao. Cacao includes flavonoids, which are antioxidants. Antioxidants are especially crucial for brain health since the brain is highly vulnerable to oxidative stress, which contributes to age-related cognitive decline and brain illnesses.
Human clinical research has revealed that consuming cocoa and cocoa-derived products can help improve general cognition and working memory, especially in the elderly population who are at risk of cognitive decline.
In general, the larger the proportion of cocoa, the less sugar it contains. Pick a minimally processed dark chocolate with at least 70% cocoa instead of milk or white chocolates. This guarantees that you'll get your dosage of cocoa and enjoy its mental advantages!
4. Turmeric
Turmeric is a dark-yellow spice that is typically present in curry powder. It is one of the most effective and natural anti-inflammatory foods, as it contains curcumin, a powerful chemical compound.
Curcumin has been shown to pass the blood-brain barrier, which means it can enter the brain and assist its cells. In terms of improving brain health, curcumin has been associated to a number of benefits, including reducing the risk of developing Alzheimer's, reducing depression and promoting the creation of new brain cells.
Including turmeric-based foods in your diet will not only raise your brain's oxygen intake and keep you alert, but it will also boost your antioxidant levels and immune system health.
5. Berries
Berries are rich in antioxidants, which, as we've discovered, are incredibly beneficial for preventing brain damage and inflammation. Many berries, like dark chocolate, are high in flavonoid antioxidants. Flavonoids, the organic plant pigments that give berries their vivid hues, contribute to memory enhancement as well.
According to a review, antioxidants such as flavonoids prevent factors that can lead to brain aging and neurodegenerative illnesses. Antioxidants have also been discovered to facilitate brain cell communication.
6. Nuts and Seeds
Seeds are as nutrient-dense as many nuts and make an excellent snack.
Increased intake of nuts and seeds may benefit the brain because they include omega-3 fatty acids, antioxidants and vitamin E, all of which have been demonstrated to be excellent for the heart and brain.
Nuts have been connected to enhanced cognition, increased memory, and slowed mental aging. Walnuts, particularly, contain omega-3 fatty acids, help to boost brain function even more. Therefore, munching a few walnuts daily may help to enhance cognitive function.
Almonds and pine nuts also have vitamin E, which studies indicate may slow memory decline. In particular, vitamin E is needed to safeguard and maintain healthy cells. Vitamin E preserves brain function and halts neurodegeneration by shielding these cells.
7. Tea and Coffee
Your daily cup of coffee or tea may provide benefits beyond just a temporary improvement in attentiveness. Both tea and coffee are rich in antioxidants and caffeine, which enhances mental performance and alertness.
A 2018 study found that caffeine may strengthen the brain's ability to process information in addition to increasing alertness. However, because caffeine might interfere with sleep, remember to have these drinks earlier in the day as opposed to later, according to medical professionals.
Green tea also includes L-theanine, an amino acid that has the ability to pass the blood-brain barrier and boost neurotransmitter function. L-theanine also raises the frequency of alpha waves in the brain, which allows you to rest without becoming exhausted.
8. Peanuts
Peanuts are legumes, which are nutritious seeds covered in pods and are similar to beans, lentils and peas.
Peanuts have been proven to improve memory, sharpen cognition, protect against cognitive disorders and more. Peanuts contain an array of vitamins, minerals, antioxidants and plant-based proteins.
Beyond the extra cognitive power they offer, peanuts have a wide range of health advantages that can benefit anyone, whether they have diabetes, are trying to lower their blood pressure, or are just looking to switch their snacking habits for the better.
9. Broccoli
This green cruciferous vegetable has anti-amnesic properties, which means it helps to preserve memory. Sulforaphane, a substance present in cruciferous vegetables like broccoli, has been shown to enhance cognitive abilities following traumatic brain injury.
Broccoli also contains glucosinolates, which can hinder the breakdown of acetylcholine, a neurotransmitter required for the central nervous system to function properly and to keep our brains and memories strong. Patients with Alzheimer's disease have lower concentrations and functional levels of acetylcholine.
10. Eggs
Eggs are enriched with B vitamins and choline, a mineral. B vitamins serve to delay cognitive decline, and B vitamin deficiencies have been linked to depression and dementia. Choline is utilized by the body to produce neurotransmitters that regulate mood and memory.
11. Avocados
Avocados, a source of healthy fats, may enhance the brain. Eating healthy fats may lower blood pressure, and high blood pressure has been associated with cognitive impairment.
As a result of lowering blood pressure, the fats in avocados may reduce the risk of cognitive impairment.
12. Leafy greens
Leafy greens, such as spinach, may benefit brain function because they are rich in Vitamin K, lutein and folate. Leafy greens also include glucosinolates, which are phytochemicals that may be good for the prevention of a variety of psychiatric and neurological conditions. This is why many people see spinach as a superfood.
13. Lentils
Make lentils a regular ingredient in your soups and salads, and your brain will applaud you. Lentils are high in folate, a B vitamin that has been demonstrated to improve cognitive performance. Lentils, a vegetarian staple, are one of the 9 full protein foods that aren't meat.
14. Olives and Extra Virgin Olive Oil
Olives and products made from olives are high in polyphenols, a particular kind of antioxidant. According to research, polyphenols assist our brain health with better cognitive function throughout normal aging processes and a lower risk of dementia.
Polyphenols found in olive oil function as antioxidants, promoting several bodily health advantages, including anti-inflammatory properties.
Brainpower Supplements
Although research on diet and dementia is still in its early stages, there are a few crucial links between nutrients and brain health that should be investigated. A healthy, well-balanced diet provides our brain with the best chance of preventing sickness.
If your diet is imbalanced for any reason, you may want to consider taking a multivitamin and mineral complex as well as an omega-3 fatty acid supplement to help make up for some of the requirements.
For instance, if you follow a vegan diet, you are likely deficient in Vitamin B12 and may need to add that vitamin supplement to your diet. If you are thinking about taking a supplement, talk to your doctor or a certified healthcare expert first.
FAQs
What Foods Are Harmful To The Brain?
Sugar, including sweets, sugary beverages, refined carbohydrates, trans-fat-rich meals, highly processed foods, alcohol and artificial sweeteners such as aspartame are all thought to be detrimental to brain health and function.
One sugar product in particular, fructose, is especially detrimental to brain health. Fructose is found in many, many processed foods and beverages. What is the problem with fructose?
As we know, fructose and glucose are both sugars. But what is the difference? Glucose can be metabolized throughout the body, but fructose cannot be metabolized throughout the body to be used as energy. Therefore, fructose goes straight into the liver, which can lead to fatty liver, which can lead to insulin resistance, which can lead to Type II Diabetes. These can result in an adverse affect on the brain.
Check labels on foods in your pantry to see how many processed foods contain fructose. Check labels on items in your fridge, too. If you find fructose listed in the nutrition label, you've found an item you should probably avoid consuming.
Sugar, sucrose—what we call plain granulated white sugar—is made up of one molecule of glucose and one molecule of fructose. The glucose can be metabolized and go throughout our body to be used for energy. The fructose will not be metabolized, and will be stored in the liver as fat.
Fruit contains fructose. Enjoy fruit in moderation, and if you're trying to lose weight, perhaps avoid fruit altogether. Unless it's berries!
Keep in mind, glucose can also be detrimental to our brain health. Too much energy in the body will be stored as fat, possibly leading to metabolic diseases, in addition to poor memory and raise the risk of dementia. As a result, eliminating these sugars from your diet would be a wise decision.
Is Rice Harmful To The Brain?
The problem with white rice, in particular, or even potatoes or bread, is chains of glucose in this food cause blood sugar levels to go up, possibly leading to insulin resistance and obesity. This is true if we over consume these foods. Moderation should be the key, allowing us to enjoy many whole foods available to us.
Many countries have eaten these foods without negative consequences for centuries. For instance, a typical Chinese diet has for many years consisted of white rice as a staple. Yet, the incidence of insulin resistance, heart disease, dementia or any of the other metabolic diseases remained low because the glucose in rice was metabolized by the body as energy. It wasn't until fructose was introduced into the diet that we began to see a rise in disease.
Is Milk Beneficial To The Brain?
Yes, for children, due to the healthy fat content. Do adults need milk? Perhaps not, due to the high level of sugar—12 grams per cup.
For children, the vitamins, minerals and saturated and monounsaturated fats are especially important for a developing child's total brain development.
Is Papaya Beneficial To The Brain?
Yes, papaya is beneficial to the brain. Carotenoids are antioxidants contained in papaya that aid in the neutralization of free radicals in the brain. One of the primary causes of Alzheimer's disease is an excess of free radicals.
Furthermore, papaya includes choline and omega-3 fatty acids, which help with reflex response and brain function. Note: Pregnant women and anyone with allergies, kidney stones or hypoglycemia should avoid eating papaya.
Are Tomatoes Beneficial To The Brain?
Lycopene, a potent antioxidant found in tomatoes, protects your brain cells from free radical damage. Tomatoes also include vitamin E, vitamin B and potassium. Tomato juice may be used to prepare a brain healthy drink, but no sugar should be added.
Is Chicken Okay for the Brain?
Chicken is not harmful to the brain. Chicken is high in choline as well as vitamins B12 and B6. Vitamin B12 is helpful in avoiding brain issues like brain fog, exhaustion and nerve damage. The choline included in chicken assists in the production of acetylcholine, a memory-boosting brain chemical. Like red meat, chicken is also a good source of protein.
Healthy eating habits are vital to overall health. A nutritious, well-balanced diet benefits both your physical and mental well-being. Furthermore, it is necessary for the proper functioning of your brain.
Unhealthy foods lead you to altered brain functioning such as memory loss, learning impairments and diseases.